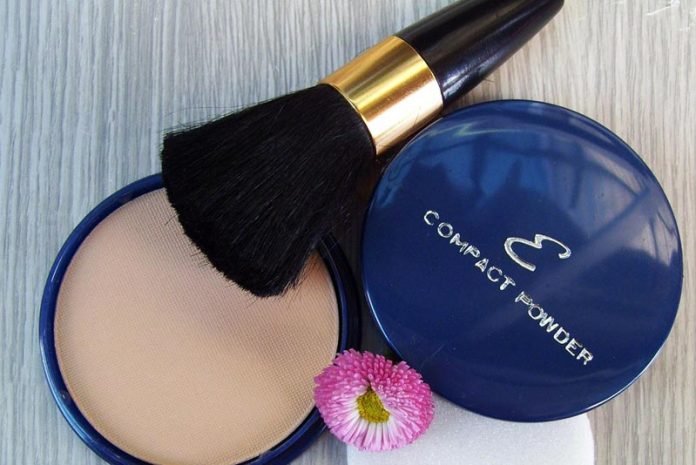 Best Beauty and Glam gifts for this Holiday Season : The holidays are upon us, and we know Santa can't do it all. That's why it's essential to begin searching for gifts that will make her heart sore.
Whether she's a mompreneur, student, wife, or grandmother, the special lady in your life deserves something grand.
Women take on a lot of responsibility each year, and sometimes it's difficult to look and feel pretty. That's why beauty gifts are the perfect stocking stuffer.
But what if you haven't got a clue as to what to buy? It's okay. We've got you covered.
So sit back and check out the hottest and Best Beauty and Glam gifts for this Holiday Season around.
Beauty Gifts $15 and Under
Holiday shopping doesn't have to put you in the poor house. There are plenty of affordable beauty items for $15 or less. Check out some of the best products that won't cost a fortune.
My Little Mascara Club
The My Little Mascara Club came into existence thanks to Christie Kerner, who thinks all women deserve beautiful lashes without a hassle. As a woman with blond eyelashes, she knew the struggle of keeping them looking lovely.
There are three levels to the mascara club. The luscious level costs $9 per month and provides the best mascara, brush, and long-lasting curl. The fresh eyes level costs $15, and you get the mascara, brush, and premium micellar water mascara remover with nourishing cucumber extract. The lash lover level runs you $19 per month and includes the mascara, brush, remover, and Erase the reusable mascara remover wipes.
Now that's a club you'll want to join.
Can't Be Tamed
The Can't Be Tamed by Colour Pop set of lip gloss provides the shine your lips crave. It's lightweight and won't dry out. Cloud Chaser and Well Nested colors are perfect for the wintry look. Plus, the price is right at $12. You might want to pick a set up for yourself.
Bliss Hot Salt Scrub Self-Heating Body Polish – 10.6 fl oz
The Bliss Hot Salt Scrub Self-Heating Body Polish might be what you or your bestie need. The scrub heats up to softly removes dead skin cells. The scent of rosemary and eucalyptus scent relaxes the user. It's perfect for the feet, elbows, and hands because of the instant results.
This cruelty-free salt scrub is perfect for pampering yourself in the bath or shower. Plus, it's affordable at $14.99.
Earth Therapeutics Moisturizing Sole Softening Gel Booties
After using the salt scrub, your gal pal might want to put on the Earth Therapeutics Moisturizing Sole Softening Gel Booties. These booties add an extra layer of moisture while relaxing around the house.
The booties are infused with Vitamin E, jojoba oil, and olive oil to prevent calluses and blisters. Ideal for ensuring the feet stay soft overnight at the low cost of $8.96.
Sorting Hat Cauldron Bath Bomb
The Sorting Hat Cauldron Bath Bomb will make any wannabe witch go gaga. The bath bomb comes in the style of Gryffindor, Ravenclaw, Hufflepuff, Slytherin, Sort Me Surprise. After it dissolves, a pin with your house crest gets revealed.
With a $14.95 price tag, there's no doubt this will be a hot seller this season.
Beauty Gifts $15 and Over
The holiday season doesn't mean you need to shovel out tons of cash. Now more than ever, it's easy to comparison shop to find the best beauty deals. These presents are sure to put a smile on any woman's face.
Zandra Go Girl Travel Kit
The Zandra beauty line was the brainchild of teen entrepreneur Zandra Cunningham. When she was nine years old, she got the idea to start her business after her father refused by her favorite lip balm. Fast-forward ten years and her natural products are on the shelves of Target.
The Go Girl Travel Kit provides the must-haves for women on the go. The body wash, exfoliating sugar scrub, hand & body lotion, and full-size lip balm will keep your girl's skin soft and supple. That's a great bargain at $36.99.
Avalanche All-Over Metallic Powder Set
Fenty is the cruelty-free make-up line by actress and singer Rihanna. Fenty is made for every female regardless of skin tone. The Avalanche All-Over Metallic Power Set comes with powder for the eyes, cheeks, and lips. Some of the colors include February (metallic violet), Foxy (metallic terracotta), Raspberry Rave (metallic berry), and Ice Cream (metallic gold).
This holiday set is too good to pass up for $49 at Sephora.
GREW Hair Care System
Hairstylist Mika English developed the GREW Hair Care System. The New Jersey native, who now resides in NYC, has 15 years of experience. The GREW products were designed for curly, textured hair or straight hair, regardless of ethnicity or gender.
The GREW 'Power' Shampoo detoxes and cleanses your hair and scalp. The GREW 'Restore' Conditioner adds moisture, thus increasing manageability. If your loved one's tresses need extra TLC, then buy her the GREW set for $45. It's a gift that keeps on giving.
Lapcos Variety Mask + Exfoliating Pad Set
For the woman whose face needs extra attention, then buy her the Lapcos Variety Mask + Exfoliating Pad Set. It comes with seven single-use masks to exfoliate and clean your face. The flavors include pearl, milk, honey, charcoal, aloe, aqua, and collagen.
The $22 price tag isn't bad considering the number of masks included.
Start Shopping
Now that you know the latest beauty gifts available this holiday season, isn't it time you started shopping? You don't want to run the risk of items selling out or dealing with long lines at the post office. Don't delay to ensure your present arrives before the big day.
For more beauty, makeup, and skincare tips, please check out those sections of our website.
Best Beauty and Glam gifts for this Holiday Season
best beauty gifts 2019, best makeup gifts for her, best makeup gifts for girlfriend, gifts for makeup lovers 2018, gifts for makeup lovers 2019, beauty gift ideas, best makeup gift sets 2018, best gift sets,