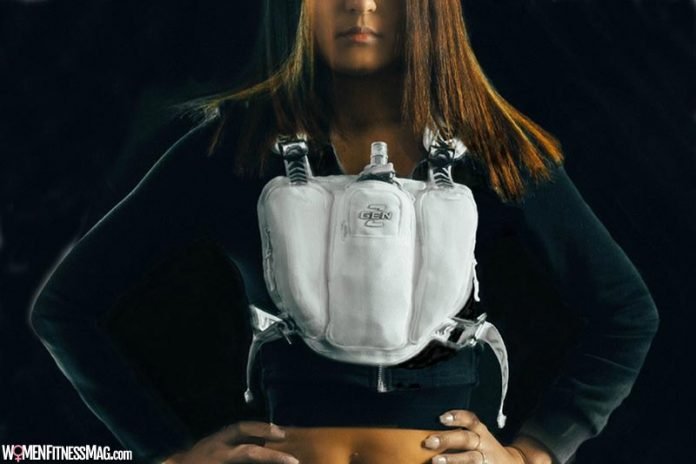 Best Running Pack For Women : Running packs have come along way since the first hydration pack came out in the 90's. Factors like comfort, style, and functionality has paved the way for innovation to emerge over the years. One thing that many people seem to be asking is, "how do we know which running pack is best for women."
Having a larger chest plays a big role into how these packs fit on us compared to men. In this article, we are going to break down the best running packs for women so that you can chose the best for yourself to take on you next hike, run, or outdoor adventure.
The RaveRunner® X/RIG Running Pack
We coined this as the best running pack strictly for its comfort, but there is much more to highlight about this running chest pack.
Comfort
Rather than carrying a bulky backpack, this chest mounted running pack allows women to carry all products in the front. This stops people from overheating due to their back being covered. To add, this pack is made with premium material throughout. Anti-chafe neoprene shoulder pads, paired w3ith smooth nylon webbing, and non-abrasive nylon straps makes this pack the best running pack for comfort. Additionally, all items fit snugly right on the chest, allowing users to get to their phone, keys, and other items very quickly.
Some may be hesitant on how this fits curvy women, but don't be worried. This running pack has a 4-way adjustment method. It can easily fit someone who is 90 pounds or 320 pounds. In fact, it was tested on all sizes of men and women.
Security and visibility
This running pack provides extra security when running on the road. You can see the 3M reflective logo on the back of the back. Any car that shines its lights towards you will have a much better chance of seeing you on the road. The one color, "Onyx" has ever more reflective print on it for enhanced visibility.
Style
Not only is this running back super versatile, but it looks good too. You should have no problem finishing your run at the brewery with the gals' while looking good with your trendy new pack. With color options in black or white, styling this chest rig pack would be no problem for any outfit.
Hydration
If all these features were not enough for you, added hydration will put this over the top. Yes, you can carry 17oz of liquid in the x/flask that comes included with the RaveRunner® X/RIG Ultra. This feature will become beneficial in the hot summer months and on longer runs.
Conclusion
For the price of $67, you can see that this running pack is undoubtedly the best choice for women. With all these features jam packed into one product, this chest pack will solve a multitude of your cardio exercise problems in all conditions. If you haven't already, check these running packs out. GenZ offers 30-day returns, so if it does not fit your style, then simply send it back over.
Best Running Pack For Women
best hydration pack for running, running vest pack, best hydration pack for running half marathon, best running backpack for commuting, kalenji trail running bag 10l, running hydration vest, nike running bag, best hydration bladder for running,