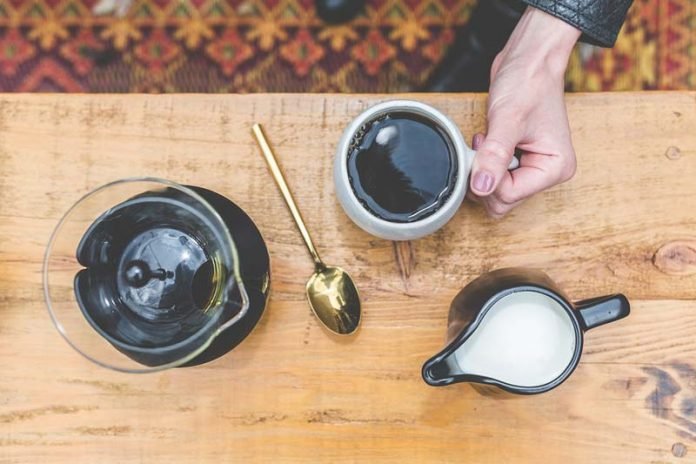 Best Ways to Make Cold Brew Coffee for Outdoors : Cold brew coffee is all the rage these days. And rightfully so since it tastes amazing and it's the perfect caffeinated treat for those warm summer days.
Have you ever wanted to learn how to make delicious cold brewed coffee? We'll help you accomplish this goal by teaching you the right way to achieve your dreams. We'll also share some of the common pitfalls and traps people fall into when making cold brew that can be easily avoided if you know what to look for.
With that said, let's discover together the process to learn and master cold brewing. For additional help, please check out the Cold brew coffee and how to make it and master it by Home Grounds.
Why Is Cold Brew Coffee so Popular Right Now?
Many people are wondering why they should learn to make cold brew coffee when they can just as easily make iced coffee. They fail to realize that there is a major difference between the two and cold brew is clearly the winner for many reasons.
When you brew cold brew coffee properly, it has a much longer shelf life than regular coffee. In fact, it can last in your refrigerator for as many as two weeks. So you can take care of all of your cold brewing at the same time and make a large batch in one sitting.
Other people like it because it cuts down on the acidity that you'd typically get with iced coffee or hot coffee. So it's easier to drink, it's more friendly on the stomach, and it's definitely the healthier option since many people have been told to cut down on their acidity levels by doctors and other health practitioners.
Lastly, the caffeine in cold brew coffee releases much slower. This may seem like a negative to some of you because you like the major caffeine blitz that coffee gives you. But with cold brew, the caffeine is going to be steadily released throughout the day, so you don't have to worry about suffering through a caffeine crash at some point in the afternoon.
3 Ways to Make Cold Brew Coffee for Outdoors
If you plan to spend any significant time outdoors in the near future, you might not have a coffee pot handy. That's why cold brewed coffee is so convenient.
Some methods are going to be cheaper and easier to make than others. So choose your favorite option and give it a try.
1. Make Cold Brew Coffee in a Mason Jar
You do not need fancy equipment to make cold brewed coffee. A simple mason jar would suffice. All you need are coffee grounds, a coffee filter, a tea strainer, a bowl, and a mason jar. This really is a simple process and one that you can master very quickly.
2. DIY Cold Brew Coffee
While roughing it in the outdoors, you may not have all of your favorite appliances and instruments available. So we're going to tell you a quick and easy DIY way to cold brew coffee that is certainly quite effective.
You only need three things to make this possible. You need coffee grounds, water, and something that you can use to strain the ground from the coffee like a handkerchief, a coffee filter, a sieve, or something similar. You should be able to figure out the rest so take it from here.
3. Cold Brew Coffee with a French Press
Last but certainly not least, it's very easy to create great tasting cold brew coffee with a very few ingredients in a French press. The beauty of this method is that if you already own a French press, you will not need to go out and buy additional equipment in order to make it happen.
Simply put, you can cold brew coffee with a French press from anywhere. All you need is filtered water, coarse ground coffee, a French press, and a refrigerator with a high shelf. Obviously you probably won't have a refrigerator with you while you are camping, so you'll have to make it at home and bring it along with you.
Common Cold Brew Coffee Mistakes to Avoid
People have a tendency to make common mistakes when cold brewing coffee. Some mistakes that you can expect people to regularly make include:
using the wrong coffee bean types

using the wrong coffee grinder size

using the wrong beans to water ratio

storing cold brew coffee for much too long

losing patience during the steeping process by cutting it short too fast
Final Thoughts
As you can clearly see, it's very easy to make cold brew coffee for your next outdoor adventure. In fact, with a few of the methods mentioned above, you can actually cold brew coffee outdoors. But you'd be better off making it at home and bringing the cold brew along with you in most cases. Use this info to cold brew coffee the next time you are out and about on an exciting adventure outdoors.
Related Videos to Make Cold Brew Coffee for Outdoors :
How To Make Cold Brew Coffee
How To Make The BEST Cold Brew Coffee Recipe
Cold brew coffee while backpacking – Easy!
How to: Three Ways to Cold Brew Coffee
How to Make Cold Brew Coffee the Easy Way
Related Infographics to Make Cold Brew Coffee for Outdoors :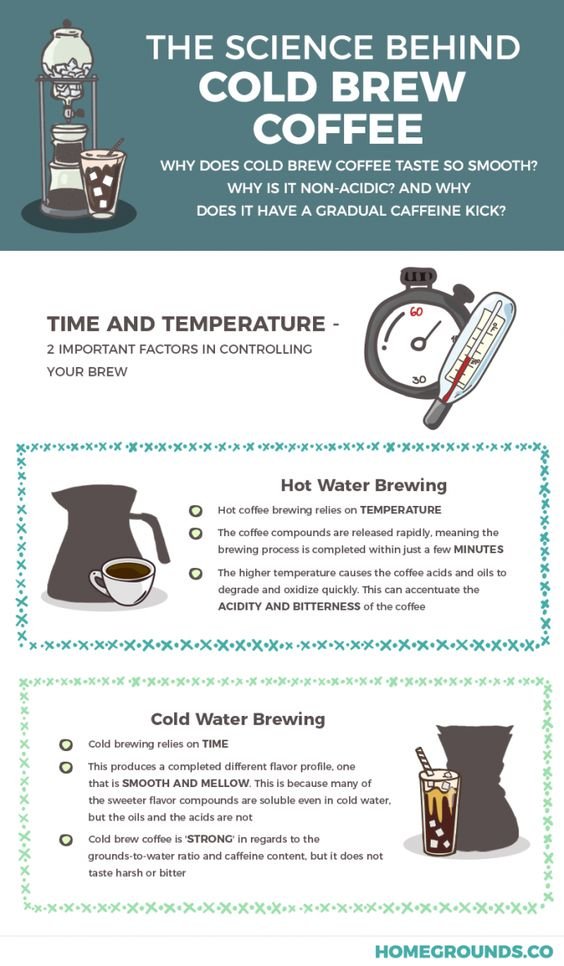 Best Ways to Make Cold Brew Coffee for Outdoors
how to make coffee while backpacking, how to make coffee camping percolator, cold brew coffee backpacking, how to make coffee while camping, coffee bags for camping, best way to make coffee in an rv, camping coffee maker, campfire coffee,