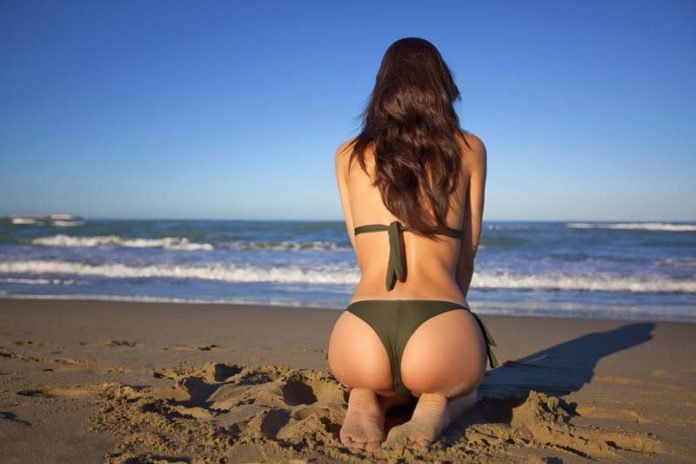 Best Weight Loss Retreat Places for Women : Are you a woman looking to shed off those annoying fats that make you look frumpy and unattractive? Are you looking for a smart and fun way to burn off excess fats without breaking a sweat, then I have got good news for you. Yes, there are lots of fantastic weight loss tips and regimen that works wonders in your bid to look trim, but then again, taking a weight loss retreat has proved highly useful for women who want to look their best and become the envy of their pair.
So, if you're a woman who wants to look trim, this post has all the information you're looking for. Without further ado, here are best places women looking to lose weight should have on their cards.
The famous Ranch, Live Oak Malibu
The famous ranch, live oak in Malibu, United States is just the perfect place to be for people who are serious about losing weight. The exciting thing about this ranch is that their weight loss plans are designed for just about anybody. This amazing ranch provides an unforgettable one-week full immersion boot camp deep in the heart of nature. Covering over 12 acres of land; the ranch is the perfect fitness retreat hub for women who want to look trim and stunning. The icing on the cake is that their weight loss program is designed to help women gain endurance, lose weight, detoxify and yes, teach them how to keep their weight in check when they get back to their everyday life.
Lafay Resort and Park, Italy
Italy is one country that attracts millions of tourist every year, and this isn't surprising given the amazing hotspot destinations the country boasts of. But more than ever before, Italy is becoming one of the best places to retreat for women who want to lose weight. One of such weight loss retreat spot that is beginning to attract throngs of women is Lafay Resort and Park, located in the famous Lake Garda.
Of course, dieting plays a huge role in weight loss, but at Lafay Resort and Park, Dr Maurizio Corradin, believes that to achieve one's weight loss goal, there is a need to restore the optimal flow of energy. This sets the body and mind on the right path of achieving its weight loss goals. In this resort, women can expect to be treated to an unforgettable sauna session, Tui Na massages and aromatic hydrotherapy to help you achieve your weight loss goals.
Bali Weight Loss, Indonesia
With doctors at the retreat resort Bali Weight Loss comes highly recommended for the woman who wants to lose weight under medical supervision. Located in Ubud it is also the more beautiful of the locations and the only one on the list that I have visited personally and can therefore vouch for. Recommended for both women and men.
Fitness travel, Senegal
This is just about the perfect place to retreat for women who are serious about losing weight and looking their best. Located in the heart of Senegal in the beautiful continents of Africa, fitness Travel Company has series of amazing weight loss programs that not only allow women explore a new country but also help keep them in shape.
The trip is packed with adventures that include full beach runs, kayaking, cycling and lots more. If you're a woman serious about looking trim, this is the place you should be. Also, expect to be treated to lots of fabulous healthy meals that are designed to help you lose weight.
Yin yoga retreat, Bali
Bali is famous for a lot of things. Little wonder why this beautiful and pristine city attracts thousands of tourists every year. For women who are tired of carrying that excess pounds around, you're welcome to explore the all amazing Yin yoga retreat in Bali. For years, Yin Yoga retreat has helped tons of women trim down their weight, so your story will not be any different. Trust me when I say their amazing 7 days Reiki healing and Yin Yoga retreat will do your body a lot of good.
Conclusion
Losing weight has never been easier. Thanks to exciting weight loss retreats, women can now lose weight and look their best without sweating it.
Related Videos:
21 Night Body Transformation Weight Loss Retreat
Weight Loss Retreat for Women.
Weight Loss Retreats For Women
Fitness Tip Video: Stretching Routine at Weight Loss and Fitness Retreat
Best Weight Loss Retreat Places for Women
affordable weight loss retreat, best weight loss retreats, best weight loss spas 2015, hilton head health weight loss spa, south carolina, hilton head weight loss spa, live-in weight-loss camps for adults, the ranch, live oak malibu, united states, weight loss retreat california, weight loss retreat europe, weight loss retreat for obese, weight loss retreat groupon, weight loss spa treatments, weight loss spas east coast,