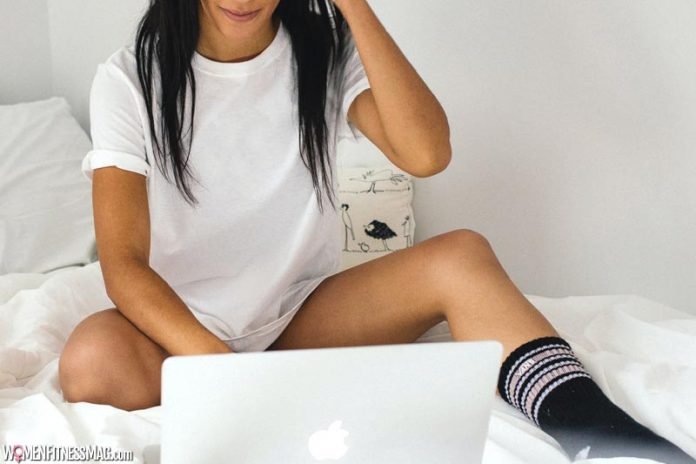 Characteristics of Successful College Webcams Models : Online sex has become a shelter for many, especially lately, when people have been at their homes more time than before. The sex industry has not been drastically affected by the global situation, and profits have grown within the camming niche.
People of all ages work as cam models and make an extra income or a profitable career. That's the reason why many have started thinking about a webcam model career. Still, as easy as this job may seem, it's not for everyone.
Everyone can try to do it because there are no restrictions regarding age, look, experience, personal characteristics, etc. For starters, it's enough to be cool in front of the camera and offer something to the audience regarding their sexual fantasies.
Given the popularity of this profession, the competition is fierce. In order to break through and get viewers, you have to invest in yourself and dedicate yourself to this business. It's the quality of those who want to become successful college webcam models. The audience's requirements are changing, and you need to be flexible and innovative to survive in the market.
Look Good
To be honest, good looks are essential for a camming business. Although people of all body types may find a niche where they will be successful, it's always preferable to watch models who take care of themselves and look good. Still, that doesn't mean all camgirls should be 90-60-90.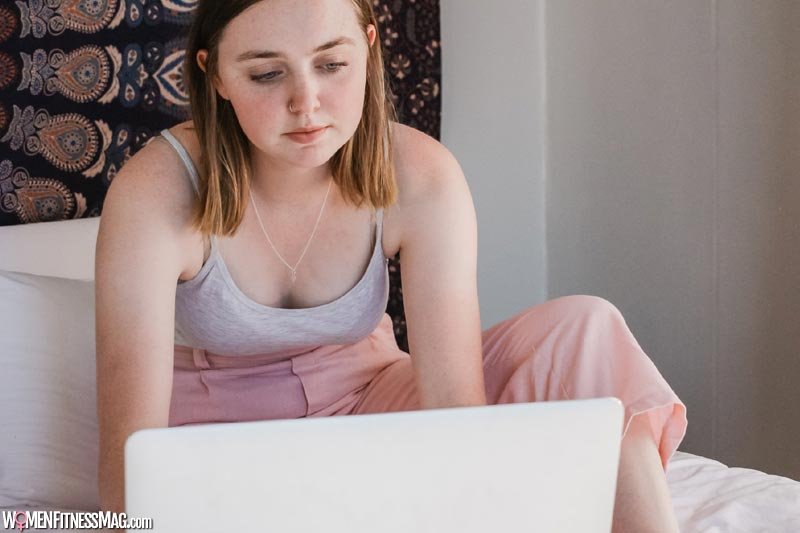 First, it is impossible; second, not everyone wants to look at the ideal woman. Many viewers enjoy the qualities of a natural girl more. So, you don't have to look like a top model, but you have to work on yourself. Go to the gym, visit a beautician, and hairdresser regularly. If you are doing fetish shots, pay special attention to your hands and feet.
Cleanliness and tidiness are the basis of good looks, but shooting methods also affect your appearance. The camera and lighting can be quite ungrateful, even when you look perfect. Try to fix all those small irregularities like ingrown hairs, pimples, dark circles, etc., before you go live. Strong make-up, which is necessary for filming, won't do wonders for your face and body if you don't have clean and nourished skin.
Having the Right Attitude
To become a successful cam girl, you need to have the right attitude from the get-go. Many new models tend to act like they are doing it for the money when, in reality, it's just a hobby. Viewers don't want to see that. They want to look at someone who enjoys what they do.
If you want to be a successful camgirl, you need to be honest with yourself. You know you're doing cam modeling because of money but do your best to have fun. If you find pleasure in what you're doing, you'll be able to give your viewers the best performances. And that means more money for you. So just think of the great things you can do by having the right attitude.
Enjoy Yourself
Many times you will meet viewers who want to watch you as you play with yourself. Even though you have agreed to it, you may happen to be nervous or feel a mental blockage. Successful college webcam models have learned to overcome this inconvenience and to give viewers and themselves unprecedented pleasure.
In order to become a cam model who knocks the viewers down, you have to take a few lessons under your belt. Learn new techniques or dare to use some gadgets or items that might seem attractive to viewers (jelly, whipped cream, pearls, etc.). If you're trying something for the first time, try it while you're offline. After mastering new skills, you will be able to perform in front of a broad audience.
Knowing what to Say
Successful college webcam models know how to make a connection with viewers. Not everyone can be born with magnetic charisma. Still, you can work on your conversation skills to get the viewers engaged. That means you have to flirt and talk to them like a college girl, and it doesn't always have to be about sex. In this way, you will relax them and make them connect with you.
When there are several viewers, you must be interesting but careful not to insult or turn down someone. You can't make everyone happy at the same time. But if you devote just a few seconds to each viewer, you get them. Once you master this type of multitasking, you can call yourself a pro.
Don't Mind Haters
Whether you entered the world of camming out of need or curiosity, there will always be those who will look down on you. Find a way to get out of it and not let it affect you. Be confident and dignified because you're doing honest work and making viewers happy. Plus, you earn a clean income.
You never insult or threaten viewers; you are an entertainer who is a little freer and gives people enjoyment in their sexual fantasies. So don't argue with haters in your broadcasts, but simply ignore bad comments and have fun.
Visit the source below to understand which things can endanger your privacy while doing camming:
https://www.ocamgirl.com/10-mistakes-camgirls-make-that-jeopardize-their-privacy/
As long as you're having fun and have the right skills and positive attitude, you're on the right path to become a successful camgirl. The point of being a webcam model is not to stand in front of the camera and just work off what you have. At the end of the day, you should be pleased as you made many people happy.
Related Videos about Characteristics of Successful College Webcams Models :
How to get started & succeed as a Cam Model
CAM MODEL MUST HAVES | LAPTOP, WEBCAM, LIGHTING + MORE
3 Things I Wish I Knew Before I Became a Webcam Model
The World Of Cam Girls: Common People
Characteristics of Successful College Webcams Models