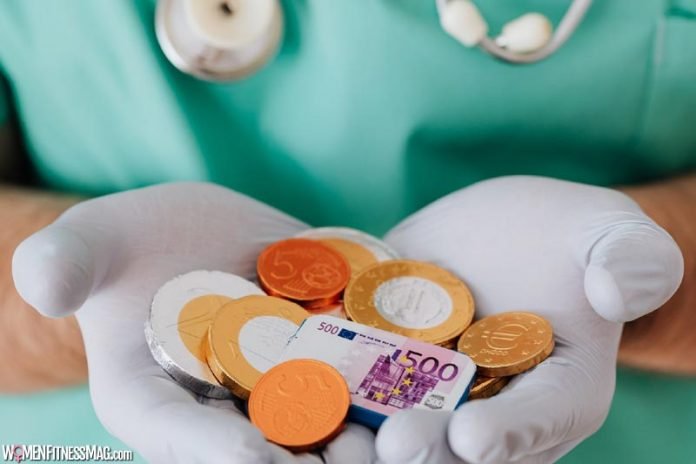 Choosing Health & term Insurance for Women : When they say that women are more mature than men, they aren't kidding. Of course, women are smart, emotionally capable, and equally competitive when it comes to their professions.
But it's also true that women's bodies require more care and attention. They age faster than men and develop much more illnesses than men. And, when a woman goes through pregnancy, her body changes drastically and becomes prone to ailments.
Women are equally at risk of getting chronic to critical illnesses in their lives. They are much more prone to diseases, health conditions, and medical ailments than their male counterparts. Be it anemia, arthritis, diabetes, or even reproductive and UTI issues; women have it worse.
That's why health insurance is turning out to be a huge necessity for women. Women should opt for custom health insurance plans specially crafted for the modern woman. Women are equal to men in all walks and spheres of life, but when it comes to insurance, the needs of women weigh much more than those of men.
Let's explore that further
Irrespective of the fact whether women are married or not, we should focus on getting an insurance plan which best suits their needs. However, the need for a health insurance plan will be on a rise when a woman gets married.
Despite all these things, there are a bunch of things you need to keep in mind before you go all in and choose a health or term plan which looks attractive to you. We tell you all that you need to know before you make the big call.
Benefits of insurance plans for women
You get all the benefits that any regular health insurance plan may offer you. However, as a woman, you may get exclusive benefits, discounts, and even freebies from an insurer of your choice. Some insurers also offer a discount on premiums that have to pay when a woman purchases an insurance plan.
Some of these benefits include:
Financial security: Term plans are not only for men; they are equally crucial for women. And if you are a single mother or the breadwinner in the family, having a term plan becomes more important than ever. In case anything should happen to you, a term plan would help your family weather the difficulties.
Retirement fund: As a woman, you don't have to depend on men for your retirement. Invest in a lucrative term plan of your choice and make your retirement the best years of your life.
Financial independence: You no longer have to rely on the man in your house for your finances. Think of insurance plans as an investment and secure your future on your own. Insurance plans are a significant investment to gain financial independence.
Manage medical expenses: An appropriate health insurance plan will weather all costs of hospitalization in medical emergencies and make sure that you don't burn a hole in your pocket at the same time.
There are many other benefits like tax rebates, better medical facilities, and protection against critical illnesses. However, these are some essential factors you will need to keep in mind when shopping for a health or a term plan.
Tips for buying health and term insurance for women
As a woman, many illnesses could come your way. Diseases like cervical cancer, breast cancer, PCOD/PCOS, ovarian cancer, and many others could harm you. Hence, it is advisable to look for insurance covering these illnesses and many others that women are more prone to.
Make sure that you buy a health insurance plan and a term plan before entering your 30s. Studies have shown that women start to age faster as they approach their 30s. The chances of an insurer rejecting your application become higher after the 30s since many women start developing health issues after the 30s.
Opt for a health insurance plan that offers protection against both pre-hospitalization and post-hospitalization expenses. A feature like this will ensure that you don't spend a bomb during the before and after a period.
Since you are a woman, you will be giving birth to a child sooner or later (it is a choice, you do you woman!). Ensure that you choose a health insurance plan which offers maternity benefits to you. Many insurance companies provide additional insurance for your newborn baby for one to two years until you find a more appropriate insurance plan. Benefits like these will make sure that your first brush with motherhood is beautiful and carefree.
Always choose an insurance plan with a cashless claim feature. It will reduce the paperwork hassle for you so you can get your treatment done without any stress. And you don't have to pay a dime!
When buying a term plan, make sure that the sum assured is 10-20 times your annual income. This is the money that will help your family out when they find themselves in troubled financial waters.
The best term plans for women should cover pregnancy complications or the birth of a child with some congenital disorder and even death due to cervical/breast/ovarian cancer.
When insurers offer a health or term plan to women, they provide many perks like free gym memberships, salons, makeup vouchers, and the likes. Make the best use of it and choose only the best for you!
Working women today cannot afford to waste even a single second. Hence, go for an insurance plan that offers you online services and do not require you to visit their branch for any query.
Many women-specific health insurance plans even offer a cover against loss of employment and benefits on deliveries. Go for such a plan.
You should consider all these points before buying a health or term plan. Remember, you are one of a kind, and you should not settle for anything but the best, be it a man in your life or your insurance plan!
Author:
Shriya Garg is the founder of ContentNinja, who always happens to go back to her roots as a finance professional. Being good with numbers, she loves educating her team members on personal finance, investment, and other things they don't teach at school.
Choosing Health & term Insurance for Women
best term insurance plan, best term insurance plan in india 2020, best term insurance plan in india 2019, how to choose best term insurance plan in india, term insurance buying guide, how to choose term insurance, how to choose best term insurance plan in india?, term plus health insurance, Choosing Health & Term Insurance for Women