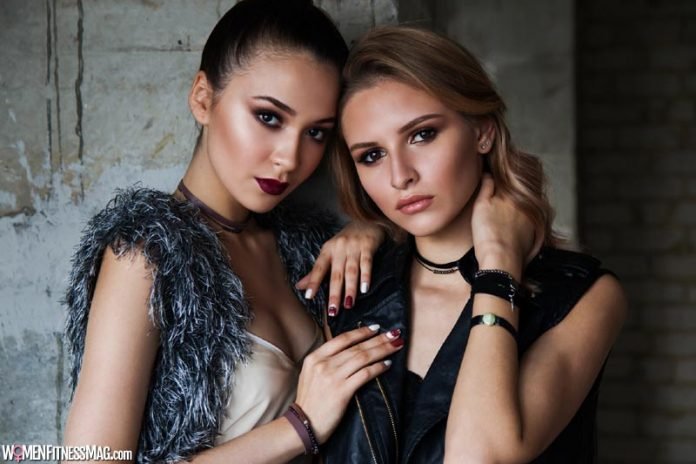 Fashion is a vast subject and encompasses many areas, such as attitude, thoughts, lifestyles, clothing, automobiles, and electronic devices. Although the fashion industry does not focus particularly on women, children, or men, women have always been the main audience.
Fashion trends change with seasons, and sometimes even before that. Many people choose to follow trends, while some innovate, create their style, and prefer sticking to it. Whereas, several people are of the idea that comfort comes before fashion. Fashion is about individual preferences, and there are no correct or incorrect rules about it. A particular style that may be in trend and favorite of plenty of people may not be a priority of others, and nothing is wrong with it. Fashion tells a lot about one's personality, and it gives an insight into people's perspectives and ideas.
Due to advancements in technology, trends travel faster than the speed of light, and people living in faraway lands easily access them. Excessive use of social media has given common people a way to connect to celebrities and look into their lives. People who do not shy away from experimenting and trying out new cuts and styles are the ones who readily accept the new in-vogue things. Besides, everyone is racing to become a trendsetter, and people are continuously competing against each other.
Fashionista is a name given to people who like to adopt high fashion and promote it through their social channels. Generally, the term is associated with women, and in today's technologically driven world, they have a prominent presence and millions of followers on social media.
Every fashion freak woman possesses some clothing articles, and, below, we are listing beautiful dresses for women, which you can easily find in any fashionista's wardrobe:
Satin Dresses


Satin is a versatile fabric, and it allows designers to play with cuts and come up with innovative styles. Usually, people prefer wearing plain long maxi dresses of satin and pair them with a statement piece of jewelry or stylish pumps. A huge pendant on a satin dress grabs attention, and women appear elegant in them. Besides, long maxis give an illusion of tall height, so short heightened women prefer purchasing long dresses for festive occasions. Satin has a class, and while there are many types of satins available in the market, super-quality satin looks classy.

Satin Dresses

Short Black Outfit


Black is a universal color and one which complements most of the shades of complexion. A little black dress is a must for every fashionable girl, and you can carry it in various ways for several occasions. For example, at a formal business meeting, pair it up with a blazer and pearls, and it will help you appear professional. For night parties, wear heels and African style earrings, and you will stand out in the crowd. Faux leather black dress is in trend these days, and if you do not have one, it's about time.

Pastel Colored Apparels


Embroidery looks exquisite on pale colors, and pastel colors show every stitch's delicacy and make it pop out vibrantly. When you do not want to go overboard, but you cannot let the fashion quotient disappear, soft color mid dresses can be perfect. Fashionistas wear pastel color outfits with vigor, as the color helps them look voguish without being excessive about it.

Floral Prints


Nobody can ever go wrong with floral prints, as they appear elegant and give the wearer confidence of standing out. Flowery prints are ideal for springtime, but it is a huge misconception that one can only carry it well during spring seasons. Floral prints can be of different styles; you can have a base of pale colors and brightly colored flowers on them, or vice versa. Fashionistas are breaking the norms and attempting different things, and the good part is they look voguish and beautiful.

Floral prints can be of different styles

Tiered Dresses


Every fashionista has one or two-tiered dresses. Tiered midi dresses in plain fabric and different colors stand out when they wear it with a matching accessory piece. Printed tiered dresses are perfect for hanging out with friends, visiting your family, roaming around the city, or while shopping. The versatility of tiered dress makes it essential in every fashionable girl's wardrobe, and they often carry it confidently.

Lacy Outfits


If you ask any fashionista how many lacy outfits they own, they would unanimously reply that two or maybe more than that. Lacy outfits have an amazing quality of appearing high-class in every color and all types of dresses. Usually, designers make laces using very delicate material, and lacy apparels highlight the gracefulness of it. Besides, the dress itself appears voguish, and you do not need any accessories, and can carry it without any piece of jewelry well.

Animal Prints


Animal prints keep coming back in trend, and fashionistas know it very well that investing in one is like a lifetime investment. Designers use tiger prints, leopard prints, zebra stripes, or python patterns to make some pieces of classy outfits, and almost every fashionista owns one animal print dress of her choice.
Conclusion
Fashion can be tricky, but it requires attitude, and women who exhibit inner confidence can rock any outfit with panache. Trends keep evolving, but fashionistas are smart enough to be aware that certain pieces are timeless, and they can invest in them without thinking twice. Apparels reflect your taste and tell much about your personality, so choose your dresses wisely.
Related Videos about Clothing Items In Every Fashionista's Wardrobe :
50 OUTFITS for when you have nothing to wear
10 CLOSET ESSENTIALS FOR A KILLER WARDROBE
12 EASY STYLING TIPS TO LOOK INSTANTLY MORE STYLISH
CLOSET ESSENTIALS Every Woman Should Own | How to build your wardrobe from Basics
HOW TO MAKE ANY BASIC OUTFIT LOOK GOOD! / FASHION HACKS
Clothing Items In Every Fashionista's Wardrobe
wardrobe must-haves for every woman, wardrobe staples 2020, things every woman should have in her closet, clothes every woman should have, wardrobe basics checklist, timeless fashion pieces, essential wardrobe pieces for minimalist living, wardrobe essentials 2019,