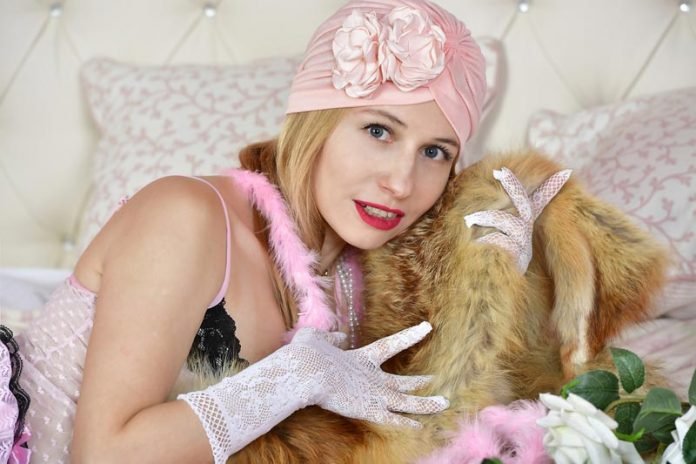 Creative Boudoir Photography – Why Should You Go About It? Looking for independence and a liberated feel through photography play? Creative boudoir pictures can do full justice to the way you wish to flaunt yourself to the world. Ever since this genre of photography came into the limelight in the late 80s, there has been an influx of ace photographers who have lent their name to this business.
This type of photography includes artistic graphics, story salons, and picture plays wherein the model (maybe you) dresses up and then dresses down to create the pictures of his or her imagination.
The storylines and creative plays that accompany a boudoir shoot are many. While performing the shoot, you may be asked to play in the wild, frolic in the water, drop your lingerie or corset, dance in gay abandon, spread out on the bed or couch in an erotic pose, or meet your most sensuous self in the mirror. These are just a few of the several photography tactics that can disengage your senses to help you meet the lady of your dreams – you.
Here we aim to throw light on how boudoir photography can waken up your skin and freedom strength and desires, and a lot more, to help you regain your real self. For instance, Boudoir Photography by CreativeBoudoir.com.au can introduce you to the so-far-hidden expressions of your inner self by bringing in a sense of fun and adventure. Once you're done with your boudoir photography shoot, you can expect yourself to blush, laugh, and discover an unknown self. Read on to know more about certain tips to create the right kind of art for yourself, right away.
Boudoir Photography – What is it?
Boudoir photography is a popular niche in the category of portrait photography. This niche encompasses a smart mix of fashion, erotic, fine art, portraiture and glamour photography. The French word 'boudoir' refers to an area where a lady could enjoy some 'me' time alone. Depending on the amount of money spent, this area could either be a full room or one that's divided into two. This kind of photography has been a common trend in recent years. However, the style of photography dates back to the 40s.
Why Get Clicked?
There are certain underlying reasons why people want their photographs clicked. They may want to present a portrait-like picture of themselves to others. Or, they may be looking for serious pictures clicked for their graduation, farewell, anniversary, birthday, baby shower, and so forth. There are several kinds of photography sessions in vogue today and boudoir photography is one among them. While wedding photographs and other pictures in similar genres are clicked to document one's life and special moments, boudoir pictures document one's inner self.
When you get yourself clicked with the help of an experienced boudoir photographer, you'll be shown several popular poses that you have to choose from. The more sensual or intimate the pose is the better the result. The photographer will leave no stone unturned to focus on your food, clothing, and body contours. While most clients in this genre of photography are females, you'll find male models also. The resultant pictures may be presented to a partner to reconfirm the models' sensuality or connection. In some cases, these photographs may serve as a precursor to one's wedding.
Sensual pictures form one of the main themes on which boudoir pictures are known to concentrate. The best photographs are the ones that are candidly clicked and are not the result of any pose. The style in these pictures is usually provocative and playful to create the oomph factor. The person who's photographed gets full opportunity to depict a strong presence that speaks of his or her real self. Though nudity is implied in many of these pictures, it may or may not be shown explicitly to draw upon the desired effects. A good boudoir photographer is widely skilled and has the right tips and tricks in his bag for composition, posing, and lighting patterns.
Camera Settings that are Appropriate for Boudoir Photography
The camera settings in context to boudoir photography are generally dissimilar to that of any other kind of photoshoot. Here, there's no need for any long exposures or time-lapses. Therefore, the boudoir photographer need not reduce the shutter speed below 1/200. By doing so, he can alleviate the concerns of the slightest of movements or mirror shakes. This speed is appropriate for syncing with the kind of lighting equipment put to use. To click boudoir photos, the photographer needs to lay focus on the ISO and aperture. The quantum and type of natural/ artificial light in use also matter. The photographer needs to gain correct exposure and provide the right quantity of light needed to get the desired effect.
Feel Comfortable
It is very important to feel comfortable while going through the boudoir photoshoot. Your expressions and body language will come out just the way they are in your final pictures, so be careful. You mustn't allow the signs of nervousness or any awkwardness to come up as it will reflect on your face. Along with being professional and at complete ease with the photographer, you need to communicate to feel free and comfortable. If you're confident and sensual then the results will show fittingly in your pictures. You will get the most out of your investments and gain some masterpieces to add to your collection.
Gear Up for Boudoir Photography
While searching for the best boudoir photographer, look for one who has an elaborate portfolio to his name. Ask for references and testimonials to figure out whether the experience will be worthwhile or not. Once you are convinced about what to expect, gear up for the big day and some sexy photographs. Set out for the D-day with the right mood, expression, and attitude to get the most from your pictures. So, are you ready to get yourself clicked in the most sensuous way? Get ready to say yes to an altogether new 'you', right away.
Related Videos about Creative Boudoir Photography :
Boudoir Photography: Flow Posing
8 Beginner Boudoir Photography MISTAKES and How to Fix Them
Boudoir Photography Tips [Don't Be A Creep]
Boudoir Photography Tips
Creative Boudoir Photography – Why Should You Go About It?
essential boudoir poses, boudoir photo shoot ideas, types of boudoir photography, how to edit boudoir photos, boudoir photography do's and don'ts, boudoir angles, boudoir lighting, glamour shots boudoir photos, Creative Boudoir Photography – Why Should You Go About It?