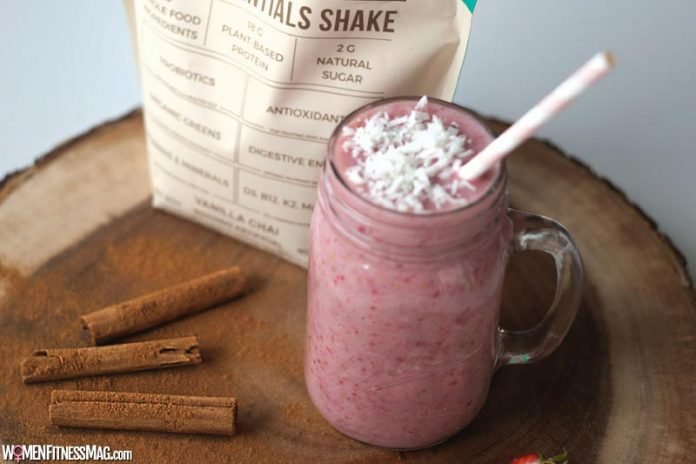 Drinking Healthy Protein Powder is Beneficial to the Health : If you walk into any gym today, you'll see the members shaking protein shakes as well as the clanking of several pieces of equipment. You can read a guide about this on this site here. Many who are into rigorous training have bars, supplements, and protein powders to help them achieve the body that they want faster.
In this era of sculpted bodies and powerful muscles, protein powders and shakes seem to be the leading and trusted supplements in the industry. They come from various sources, including peas and soy, and they are always available at your local grocery stores or online platforms.
Regardless if you are someone who hits the gym once a week or you are an elite athlete, then there's a huge probability that you have a massive jar of powder that you are keeping somewhere in your room. If you don't have the supply, maybe you have gulped down a smoothie or two before beginning the weights. If you are still not sure of whether they are the right ones for you, then here are some things that you need to know.
Why's and What's
Many athletes and bodybuilders grab protein powders and shake on their way to the gym without really understanding why and what they are taking. The most crucial goal of the supplement is that it should help you reach the needed protein percentage that you need for the day. If you can meet this need through eating, then this is fine.
Although there are several brands available, most tubs out there may be equal in their protein content and nutritional values. Whether you get the soy, whey, or hemp varieties, at the hearts of all the products are all whey protein powders that are meant to help your muscles recover. The difference can lie in the company that manufactures the products. If you are the consumer, you need to look for the actual products that were tested by third-party laboratories.
When Do You Need to Mix Everything?
You may have already done your research, and you have purchased the best protein powder out there. Now what? If you are not sure when to take the supplement, your body may have a hard time adjusting. These two are the most common uses and applications of protein powders that you might want to know about.
Meal Replacements
If you are late for work in the morning, the last thing that you may be thinking is to cook a healthy breakfast. This is a situation where the protein powder from Hi comes in handy. Two scoops of protein powder, a serving of veggies, and two fruits will help you kickstart your day. Most people even coined the term super shakes, and they are excellent for replacements of a diet high in carbohydrates. They are great for people who are trying to lose weight and build muscles at the same time.
For Men
At least two spoonfuls of protein powder
A cup of vegetables such as spinach
Fresh or frozen fruits
2 tablespoons of nut butter or any other healthy fat
Mixers like water, regular milk, or almond milk
For Women
A scoop of protein powder
A single cup of vegetables
Healthy fruit
Mixer of their choices such as water or milk
Most people may wonder about the differences between the mixes when it comes to gender. Many men may use most workout supplements, but the female body can also benefit from them. However, women's build may require different needs than men. Initially, a female who is just starting should try to take one scoop instead of two. Afterward, women can adjust their intake based on their body's improvements, weight, and needs.
Putting the gender differences aside, most shakes are very dense in nutrients. However, this does not mean that you can dish the whole cooking thing and the dirty dishes when you start taking them.
These shakes are still a far-cry from whole foods. Know more about these foods here: https://www.verywellfit.com/what-is-a-whole-foods-diet-2241974. You may also lose some nutrients and vitamins when you drink most of the supplements instead of taking all the essential minerals from your diet.
Supplementing with two or three shakes a day is already good for you. The key for you to build muscles is to rely on whole food and using the shakes as supplements when it's snacking time.
Related Videos about Drinking Healthy Protein Powder is Beneficial to the Health :
Does Protein Powder Work? (Spoiler: YES, but there's a catch)
Protein Powder: How to Best Use It For Muscle Growth (4 Things You Need to Know)
Who Should Take Protein Shakes – (And How Safe Are They?)
10 INSANE Protein Powder Benefits!
Top 3: Benefits of Protein Supplements
Drinking Healthy Protein Powder is Beneficial to the Health
protein powder side effects, protein powder benefits, protein powder for weight loss, whey protein benefits, benefits of protein shakes for females, is protein powder bad for you, whey protein powder, best protein powder to lower cholesterol,