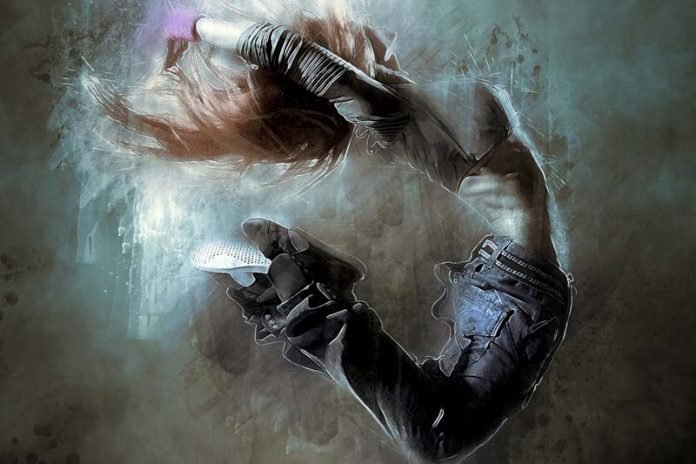 Effects of Dance for Mental and Physical Abuse : Physical activity is defined as the movement of the body which leads to the burning of calories or energy. Everything that involves moving your body like climbing stairs, cleaning the house, biking, playing football or dancing, falls under the category of physical activity.
Physical activity offers us numerous health benefits, like reducing the risk of cardiovascular disease, elevated blood pressure, diabetes, and certain forms of cancer, and also has an important role in the management of chronic diseases.
In addition to improving physical health, physical activity also improves our mental health. Namely, exercise leads to the reduction of stress, anxiety, depression, and even slowing down the effects of Alzheimer's and dementia. Physical activity increases the mental flexibility and speed of information processing after only 45 minutes of exercise.
Although the choice of exercise is individual, dance has proven to be a significant source of increased brain activity. Dancing movements such as those used in ballet or yoga require coordinated movement with the partner that additionally increased the scope of the brain activity.
According to Richard Powers, a full-time instructor at Stanford University's Dance Division, dancing can make you smarter. Moreover, a study has shown that dancing has a stimulating effect on the brain that leads to Alzheimer's prevention but also improves the cognitive abilities of all age groups.
Compared to other activities, dancing requires quick step changing which further activates the brain, as opposed to running where we have the repetition of one step every time. Furthermore, dancing contributes to the use of multiple brain activities at once, including kinetic, rational, muscular, and emotional activity, which only positively influence the nerve connection.
In an article published in 2008 in the Scientific American magazine, a Columbia University neuroscientist represents the dual satisfaction our brain receives through music and dancing. According to this study, dancing braces the part of the brain responsible for the award, while the dance activates the sensory and motor parts.
Also, the very sounds of nature cause a nice and relaxing feeling. There are many applications that can bring you nature if you are not able to go yourself, among which are Simply Being, Jinglow or Meditation & Relaxation: Guided Meditation.
Social dances are considered the most useful types of dancing for the brain. When dancing in a group, partners must constantly be alerted and ready to interpret the movements of the companion.
These types of dances don't require routine or exercise. We only have a few seconds for which our brain must interpret the movements right and put our body in the right direction when following the partner. For the dance to be more coordinated and proper, our brain must be constantly awake and concentrated. Sometimes it seems to us that the interaction becomes easy only because we have learned the steps, but in fact, we have strengthened the brain that more easily and quickly recognizes the commands and acts in harmony with them.
Apart from the many benefits that dancing brings to your brain, it's important not to forget to mention the connection between physical activity and mood enhancement. Explained with medical terminology, improvements in mood occur through increased circulation, increased blood flow to the brain, endorphin secretion, and the influence of the hypothalamic-pituitary-adrenal axis (HPA). This means that HPA communicates with different parts of the brain that are in charge of controlling motivation, happiness, stress and other feelings.
Different exercises and dance also acts as a distraction from everyday worries. Dance contributes to increased self-efficacy which means belief in your own capacities and abilities. With that being said, you diminish your self-doubt and increase your self-esteem.
Dancing acts therapeutically, which is why many psychotherapists decide on therapy that includes this activity.
A Swedish study involving 112 teenagers found out that dance helped young girls who fought neck problems, stress, depression, and anxiety. The girls who participated in the study showed a positive effect and relieved symptoms that lasted up to eight months after the end of the study.
Dance is something natural that comes to people. Doing this in groups can also increase your social interaction. You can enjoy it with people who share the same interests as you, improve your mental health and mood, but also strengthen your social skills.
The practice of dance influences positively on the overall way of life. We train our brain to concentrate more easily, to think faster, to slow down aging, and to be happier and more motivated.
Related Videos about Effects of Dance for Mental and Physical Abuse :
Brain Boosting Effects of Dancing
The Physical and Psychological Effects of Dance
How dance affects mental health – a MYP5 personal project from ISH
Woman believes dancing can boost your mental well being
Effects of Dance for Mental and Physical Abuse
psychological effects of dance, physical and emotional benefits of dance, famous dancers with mental illness, negative psychological effects of dance, mental health in the dance industry, positive effects of dancing, physical benefits of dance, dancing and mood,