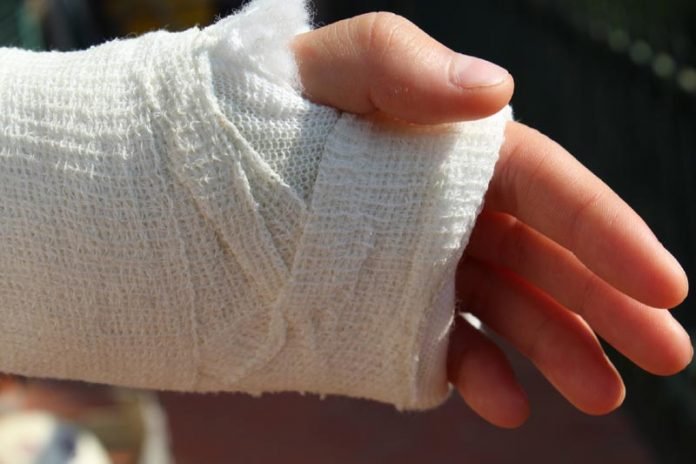 Emergency Room or Urgent Care : You're sick. So sick, in fact, that you require near-immediate medical attention. The only problem is: you don't know where to go.
Maybe your local hospital's emergency room is the best option? Or is that urgent care facility down the street better suited to handle your needs? You've never been in this situation before, so you're not sure.
That's why you've arrived here. You're looking for advice on whether you should go to an emergency room or urgent care center.
Fortunately, we're here to provide that advice. Let's discuss, shall we?
Emergency Room or Urgent Care: Comparing Characteristics
While both emergency rooms and urgent care facilities are equipped to see patients on short notice, they differ in some major ways. To demonstrate those differences, we're going to compare.
Level of Care
Both emergency rooms and urgent care facilities provide top-notch medical care and are capable of stabilizing a number of conditions. However, emergency rooms are equipped to handle all medical issues — be they big or small — urgent cares are only equipped to handle minor medical issues.
For example, while an emergency room would be able to treat severe, third-degree, full-body burns, an urgent care facility likely wouldn't be able to treat anything more than a small, second-degree burn.
To put it more succinctly, emergency rooms are designed to treat conditions that threaten a patient's life or long-term wellbeing. On the other hand, urgent care is designed to treat short-term health problems.
See these services for an example as to what urgent care facilities can provide to their patients.
Wait Time
When it comes to waiting times, it's not even close: urgent care wait times are much shorter than emergency room wait times. This is so for two reasons:
The medical conditions treated in urgent care facilities are much easier (and faster) to treat.
Urgent care typically sees fewer patients on a given day.
So, if you have only a minor injury or ailment, you need to make sure that you choose an urgent care facility over an emergency room. If you go to an urgent care facility, you'll likely be out of the waiting room in under an hour.
On the other hand, if you go to an emergency room to have a minor ailment treated, you could be left sitting in the waiting room for anywhere from 1 to 8 hours (and maybe even more!). Emergency rooms prioritize those with life-threatening conditions over those with minor ailments. This means that many of those who check-in after you might actually be treated before you.
Accessibility
The fact of the matter is that there is more urgent care in the United States than there are emergency rooms. Therefore, they're a little easier to access.
There were 7,639 urgent care facilities operating in the US in 2018. Compare this to approximately 5,500 emergency rooms.
The reason for this is likely the fact that urgent care facilities are cheaper to open. Because they don't require as much equipment as hospital emergency rooms, they have cheaper startup costs.
Hours of Operation
One of the biggest differences between urgent care facilities and emergency rooms are their hours of operation. Because emergency rooms treat time-sensitive medical conditions, they need to be open at all times. Therefore, you can seek help from an emergency room at any time.
Conversely, the vast majority of urgent care facilities aren't open 24/7. In fact, they're usually only open half of that time, typically accepting patients from 8 in the morning to 8 at night, or 9 in the morning until 9 at night, for instance.
Price
In terms of price, emergency rooms are much more costly than urgent care facilities. The only exception would be for those with low-deductible health insurance policies. If you're paying out-of-pocket, an emergency room visit is going to set your finances back substantially.
Whereas the average trip to an emergency room costs approximately $1,200, the average trip to an urgent care facility costs between $50 and $150.
While this is largely due to the nature of the treatments being performed, emergency rooms still tend to charge more than urgent care facilities for identical treatments. So, in essence, if you don't want to be leveled with a disproportionately large hospital bill, you should bring all of your minor ailments to an urgent care facility.
Conditions Which Prompt a Trip to the ER
The medical conditions which prompt a trip to the emergency room are the most extreme of medical conditions. Failure to treat these conditions in a timely manner can result in serious long-term repercussions.
Severe chest pain, numbed limbs, concussions, and broken bones all prompt a trip to the emergency room. So too do deep cuts, severe burns, vaginal bleeding during pregnancy, eye injuries, slurred speech, and seizures.
Conditions Which Prompt a Trip Urgent Care
By comparison, the medical conditions which prompt a trip to an urgent care facility are milder than those which prompt a trip to the emergency room. These conditions generally won't have a lasting impact on one's health and so don't necessitate immediate medical intervention.
They include everything from fevers, rashes, dehydration, minor cuts, sprains, and nausea, to name a few. Headaches, abdominal pain, and sore throats also often prompt a trip to an urgent care facility.
Take Control of Your Health With the Help of Women Fitness Magazine
If you're ever trying to decide whether you should go to an emergency room or an urgent care facility, this article will act as a reliable reference. Note, however, that if you're unsure as to which facility will better suit your condition, you should err on the side of caution and go to an emergency room. You don't want to take a risk with your health, after all.
Looking to take control of your health in other ways? You're in the right place. Women Fitness Magazine has information on everything from fitness to dieting to physical health to mental health and more.
Start taking control of your health by browsing some of our other articles now.
Related Videos about Emergency Room or Urgent Care :
Urgent Care, Emergency Room or 911?
The difference between urgent care and the emergency room
Urgent Care? Or Emergency Room? Know Where to Go for Help
Emergency Care or Urgent Care?
Urgent Care vs Emergency Room
Related Infographics about Emergency Room or Urgent Care :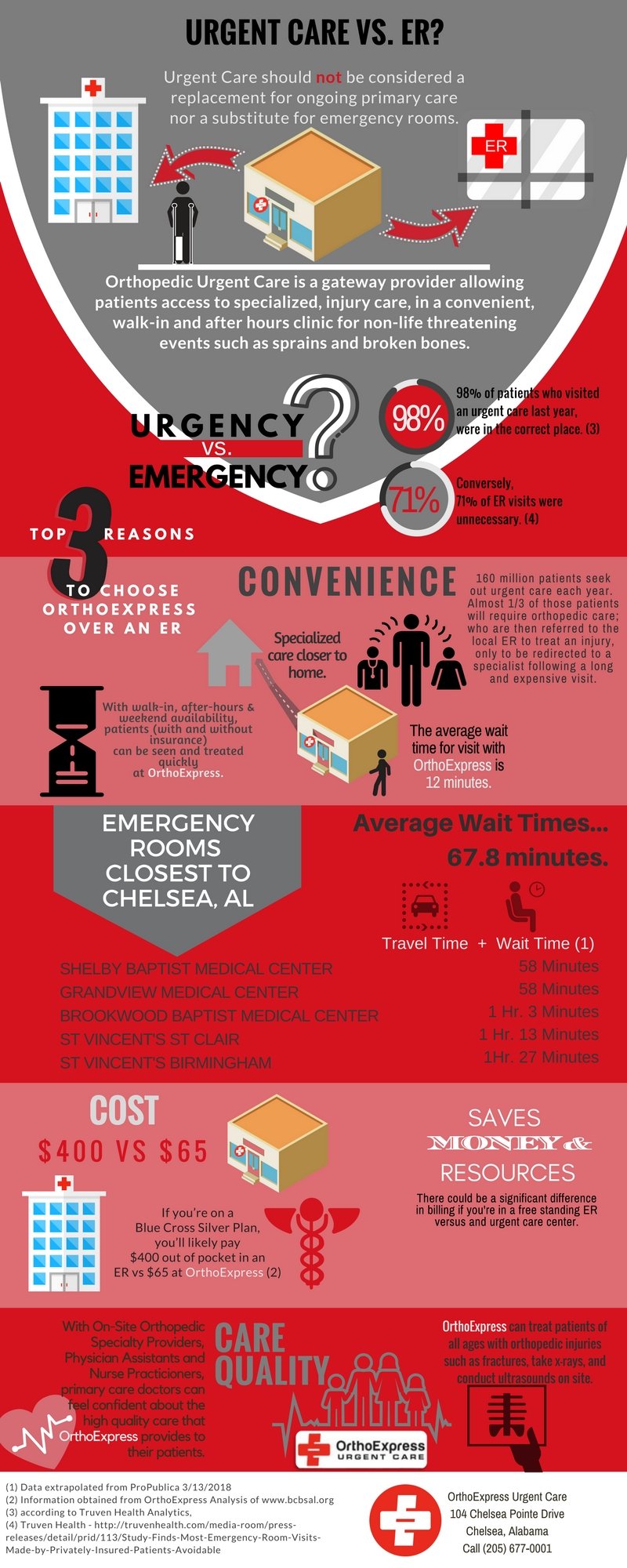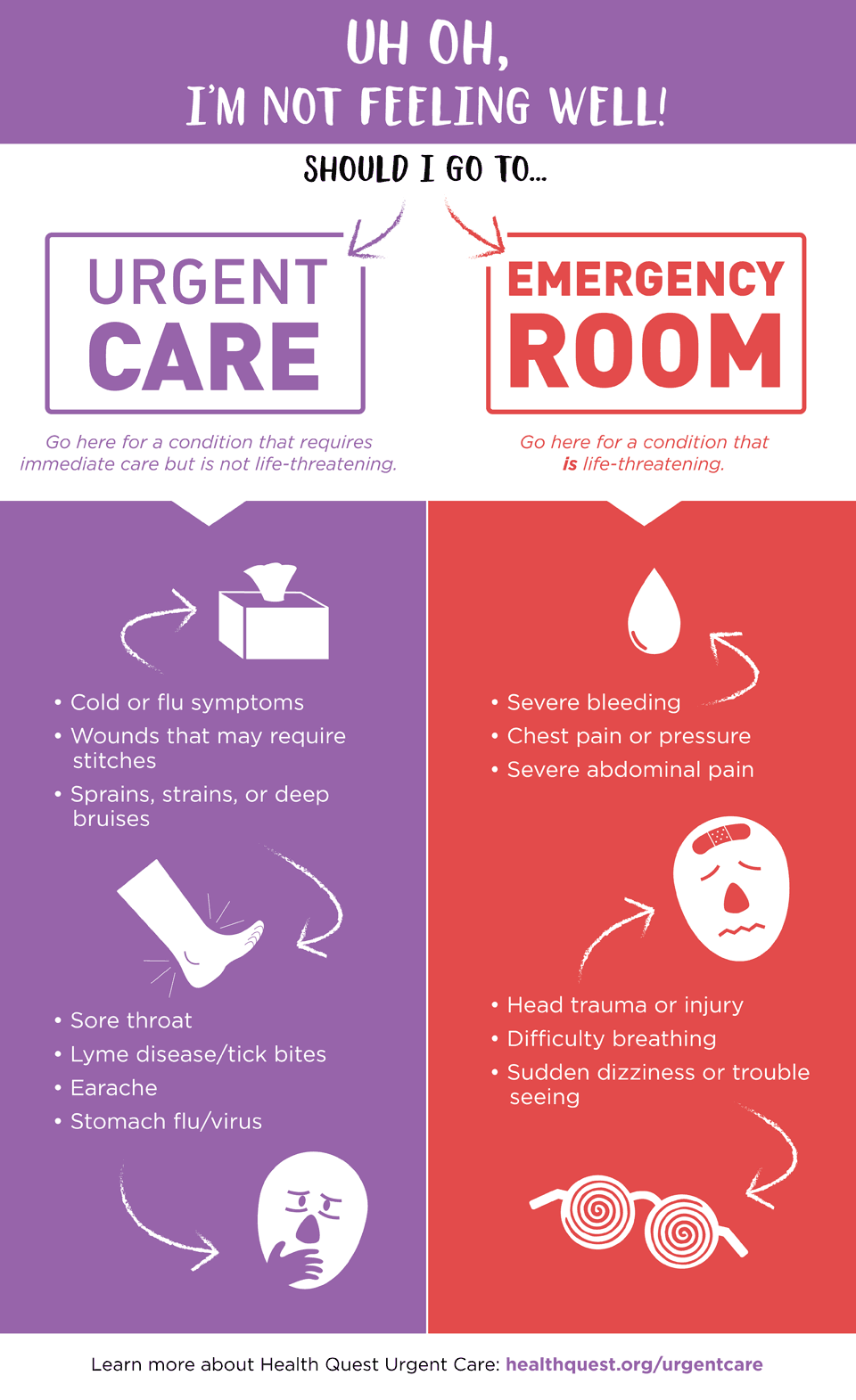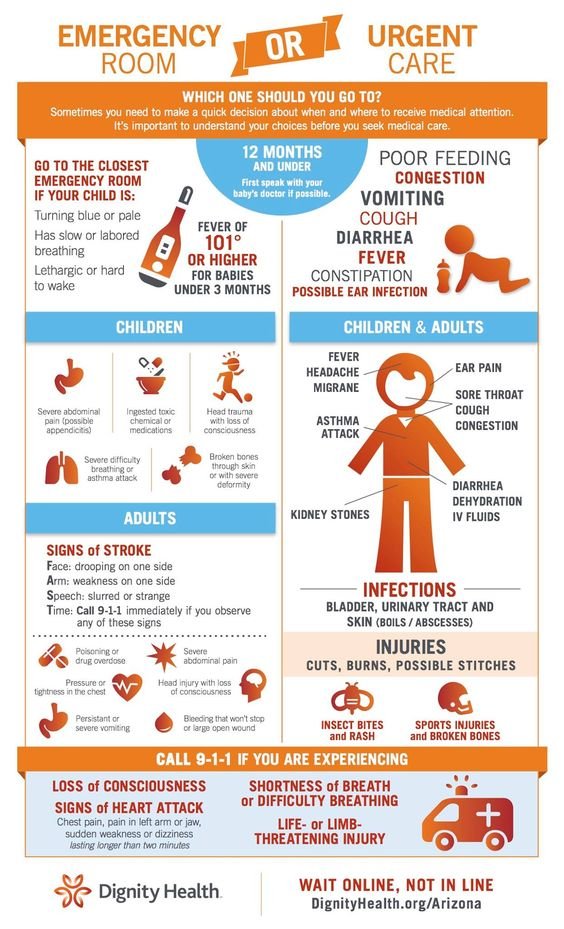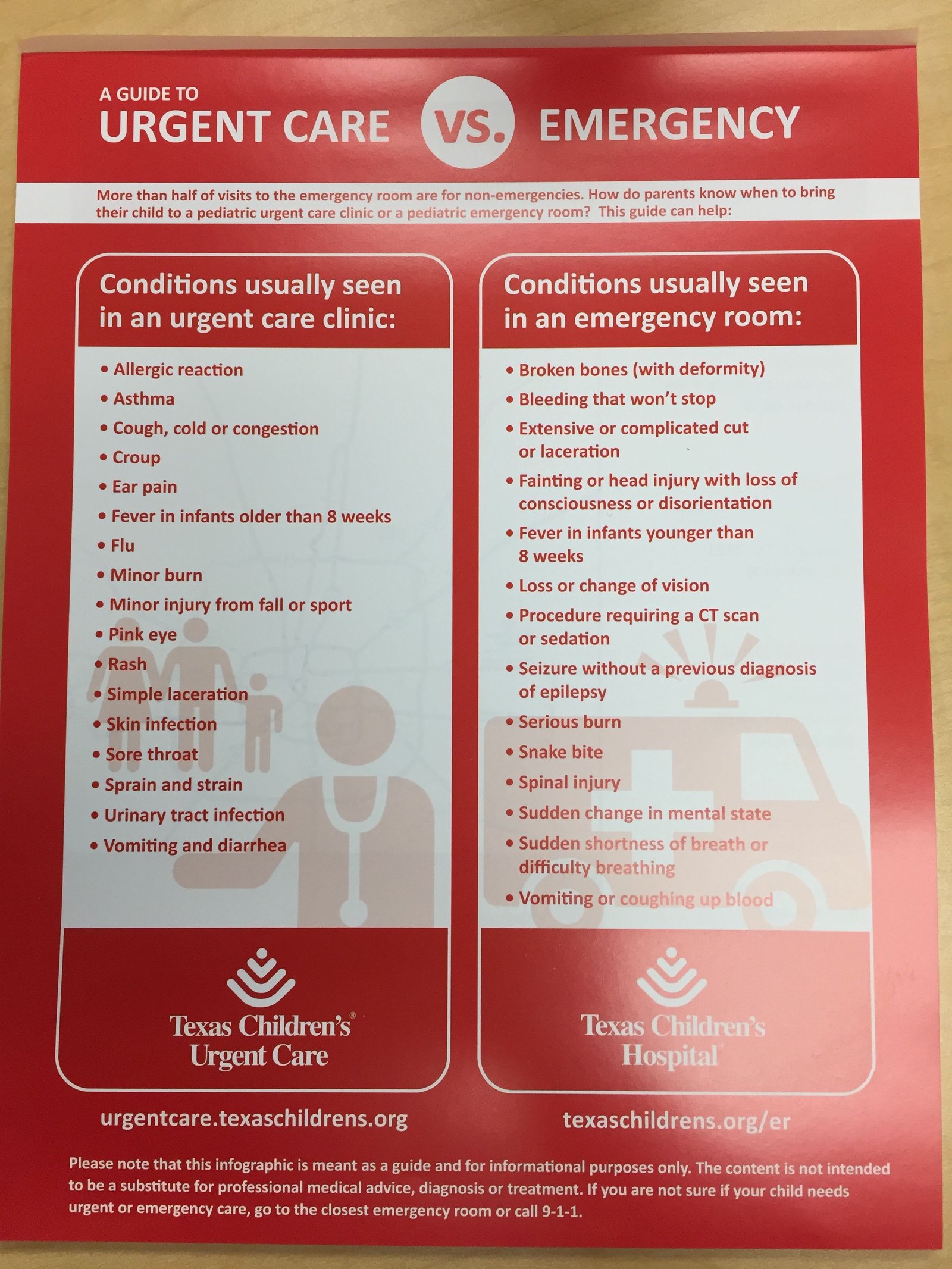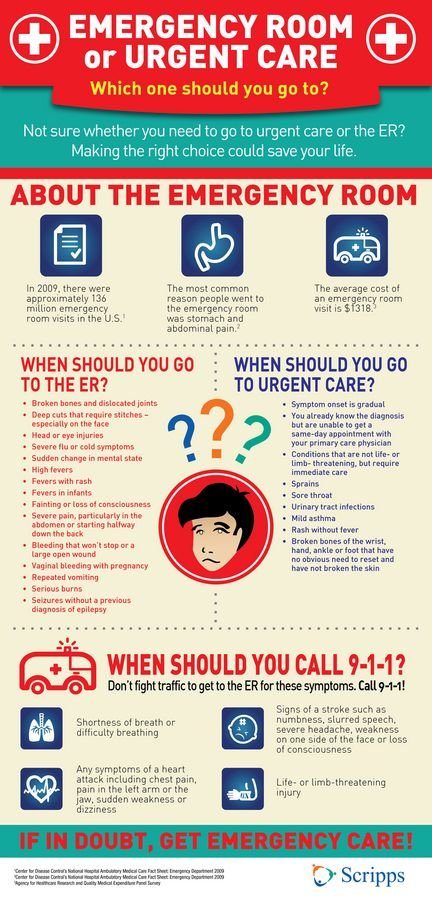 Emergency Room or Urgent Care