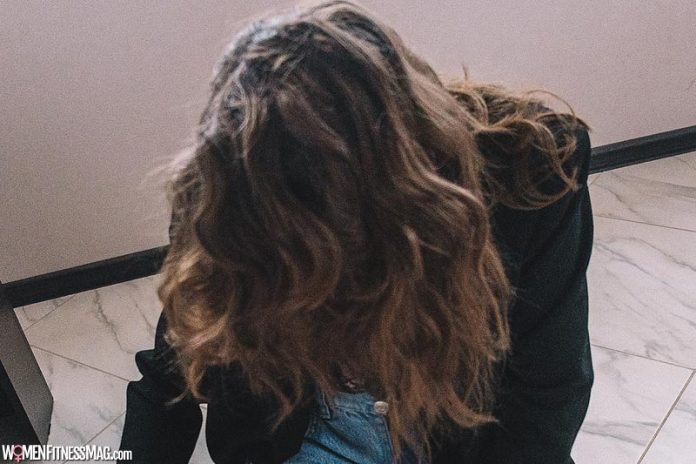 Everything To Know About Low Porosity Hair : Creating the right hairstyle is important. But there are several problems one faces when it comes to creating the right hairstyle. Among them is the low porosity of hair.
Thus, you need to use oils for low porosity hair. Below is a complete guide that you should follow.
What Is Low Porosity Hair?
To summarize, low porosity is a term that refers to the lack of porousness in a material.
When your hair's cuticle layer is flat, water will find it tough to penetrate it. Moisture will be prevented from being absorbed. This is when you will notice that product is building up and you feel like your hair is always dry and greasy.
Argan Oil

Also, known as the famous Moroccan oil, this oil is among the world's most valuable and rarest hair oils. It's great for low porosity hair, and I'd say it's the greatest oil for low porosity hair for a variety of reasons.

Argan oil, for starters, can hydrate your hair in ways you probably didn't realize were possible. Why is this the case? The reason behind this is that this best oil for low porosity hair is blessed with moisturizing abilities that will allow it to form a protective layer around the hair.

Jojoba Oil

This oil for low porosity hair can help by enhancing in general. This best oil for low porosity hair is extracted from the jojoba plant in North America. This is attributable not only to its moisturizing properties but also to the fact that it has features that are similar to our natural hair oil.

I won't bore you with too many details, but jojoba oil is made up of fatty acids and esters created from straight-chain alcohols.

What concerns you is that the specific composition of jojoba oil makes it difficult to remove from the hair, which is just what we want for our moisture-blocking, low porosity hair.

Sweet Almond Oil

I like to start at the beginning, especially when it comes to nuts. Yes, you are correct in your assumption! This oil is taken from the Almond tree. Also, known as the King of Nuts, this is a fantastic oil for low porosity hair.

Sweet almond oil has a unique combination of ingredients that are all good for retaining moisture. This oil contains vitamin A, vitamin E, proteins, zinc, and potassium, to name a few. Sweet almond oil contains oleic acid, stearic acid, palmitic acid, and linoleic acid in terms of acids.

Baobab Oil

Although this oil is quite helpful in numerous ways, it is not as much known as the other oils. The Baobab oil for hair is taken from the African Baobab tree. Also known as the tree of life.

Consider this if you've been putting off taking hair supplements because you don't trust their efficacy: Baobab oil is one of the few natural oils that includes all three omega fatty acids: omega 3, omega 6, and omega 9. So you're getting everything handed to you on a silver platter.

Fractionated Coconut Oil

Coconut oil and hair with a low porosity don't mix (more on that later). However, fractionated coconut oil, which has had the fatty acids removed and is highly beneficial for low porosity hair, is effective.

I, for one, have a lot of jitteriness. The frizz persists even when my hair is hydrated. What aids in taming it? Coconut oil has been fractionated. My hair absorbs it quickly, and it doesn't leave an 'extra' shining appearance; it's barely noticeable on the surface of my hair.

Pomegranate Oil

Pomegranate oil is extracted from the fruit itself, as the name implies. What's nice about this oil is that it only takes a small bit to reap all of its benefits. It's also heavily scented, so it'll leave your hair smelling lovely all day.

And what are the advantages? By boosting blood flow, you can nourish your low porosity hair from the follicles up.

Apricot Oil

I hope you're as enamored with the names as I am! It makes it a lot easier to recall them. To return to the topic, apricot oil is ideal for low porosity hair due to its absorbency, which allows your hair to retain moisture for longer periods.

Apricot oil is derived from apricot kernels in Asia and leaves little residue when applied, but its effects are long-lasting, particularly the softness.
Related Videos about Everything To Know About Low Porosity Hair :
Everything To Know About Low Porosity Hair
what is low porosity hair, signs of low porosity hair, high porosity hair, ingredients to avoid for low porosity hair, low porosity hair products, low porosity hair routine, low porosity hair routine white girl, home remedies for low porosity hair,