Everything you need to know about backpack leaf blowers : Leaf blowers are a gift to mankind especially when you have a lawn, and you want to clean it in the most effective and easiest way possible. Thus, they are time-saving and an investment for the future.
They don't come in handy only when there is autumn, they can also be quite useful during winter or for cleaning in any season. These versatile leaf blowing machines have long been used to remove leaves, debris and grass clippings. They can be used to remove light snow in the winter too.
There are choices in what kind of leaf blowers you would prefer, but according to the expert reviews of the top backpack leaf blowers, backpack leaf blower is actually the best one out there.
These types of backpack leaf blowers are basically an improved version of handheld blowers.
Other types of leaf blowers out there are the following:
Corded Electric Leaf Blowers
Cordless / Battery Powered Leaf Blowers
Handheld Gas Blowers
Gas Powered Wheeled Blowers
Advantages of gas-powered backpack leaf blower are:
Easy to carry:
They weigh around fifteen to eighteen pounds at most, even though they are twice as heavy as simple handheld blowers, the weight is distributed on your back and shoulders instead of simply on your arms thus being easy to carry.
Easy tube rotation:
You can also easily take care of the yard work thanks to easy tube rotation, even distribution of equipment weight is better than a normal leaf blower.
Easily usable for a long period of time:
As backpack leaf blowers are worn on your back they take some of the weight off your arms and allow you to easily use the leaf blower for a longer period of time without being a burden.
More powerful than handheld leaf blowers:
These gas powered backpack blowers typically have more power than the normal handheld leaf blowers. Thus making it easier and more convenient to do a bit heavy yard or lawn work.
Disadvantages of gas-powered backpack leaf blowers:
Noisy:
While backpack gas blowers are powerful and do their job really well, they can get noisy. Noise can be a big turn off for most people as it is quite an issue due it being disturbing to the neighbors and your self.
Vacuuming and Shredding:
They can neither vacuum nor shred. So obviously that is another disadvantage of these types of blowers to consider.
A bit towards the expensive side:
Then comes the price. They are mostly pricier than normal handheld leaf blowers.
The range of cost can go from $160 to $480.
There are some models out there which are more expensive than other models. So if you choose wisely and cost-effectively then you can find a great backpack leaf blower at a flattering price.
Smelly
They can be a bit smelly too due to the usage of gas which has a bit of bad smell.
Conclusion
This is all you need to know about a gas powered backpack leaf blower before you are going to purchase or after you have purchased it.
Related Videos:
How to Use Backpack Leaf Blower | DIY
How to use a leaf blower
How to Use a Blower
What Is The Difference Between Hand Held Leaf Blowers And Backpack Leaf Blowers- Tips
Leaf Blower Buying Guide (Interactive Video)
Related Infographics: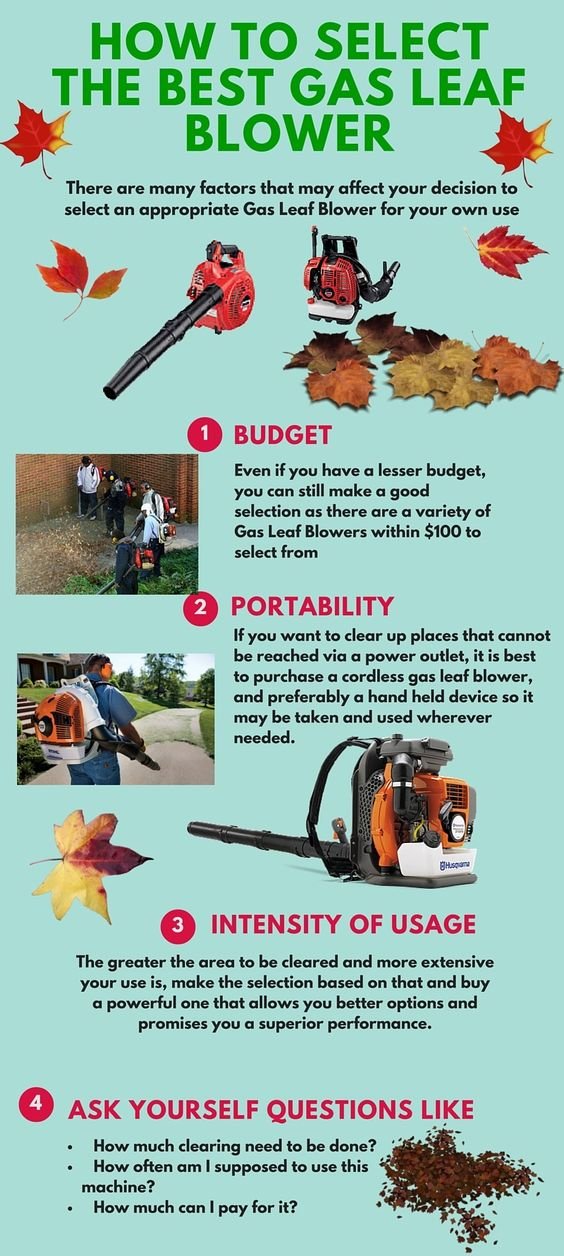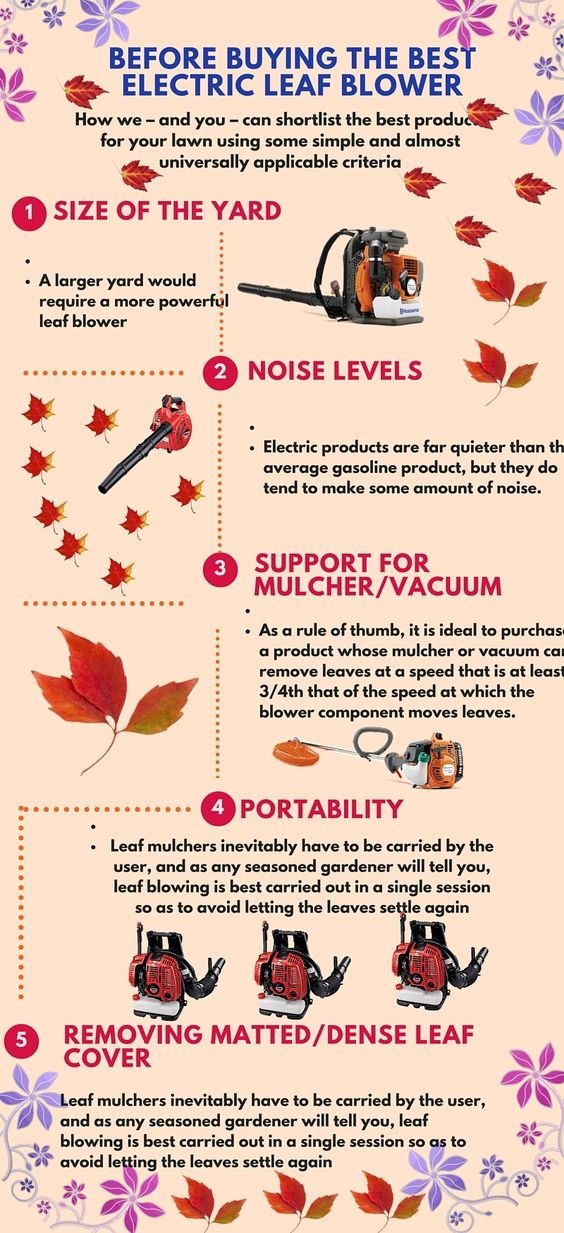 Everything you need to know about backpack leaf blowers
backpack leaf blower reviews, backpack blower lowes, husqvarna backpack leaf blower, backpack leaf blower stihl, backpack leaf blower home depot, echo backpack leaf blower, stihl backpack blower prices, redmax backpack blower,