Quick, Easy and Organized Spring Cleaning Strategies : Spring not only marks the start of a pleasant weather but also the time to bust out your cleaning tools and products out of the closet. But with plenty of things and surfaces to clean, getting started is often the worst part of the entire activity.
Where should you start then?
Dust light fixtures
Light fixtures and ceiling fans gather dust throughout the year. Use a lint-free or microfiber cloth to dust them. When dealing with grimy bulbs, wipe them with a cloth that is lightly dampened with vinegar.
As for bulbs in high areas and ceiling fans, use an extendable duster.
It is highly recommended to clean lighting fixtures before anything else rather than clean the floor and have dust raining down on them.
Wash the windows
Make sure to wash the windows during a cloudy day so the cleaning solution won't dry quickly and leave streaks behind. Rather than use a chemical-based window cleaner, use water and a microfiber cloth instead.
Clean overlooked surfaces
You're less likely to clean door frames, sliding door tracks, baseboards, and walls on a daily basis. So make spring that time once a year to clean these often-overlooked areas thoroughly.
A bucket of warm water mixed with dishwashing liquid makes a good cleaning solution. Use a sponge to clean without leaving scratches.
Deep-clean carpets
If your carpet is still under warranty, hire professional cleaners to the job. Otherwise, deep clean it yourself using the right equipment and shampoo.
If you're unsure of how to do this right, you're better off hiring cleaners.
Clean under appliances and furniture
Move sofas and chairs and vacuum the floors underneath. If there is an area rug, roll it up before you do. Don't forget to deep-clean those rugs too.
Even when your vacuum cleaner can reach under the furniture, it is recommended by that you move it out of the way for a thorough cleaning.
When cleaning under appliances, make sure to move them away from the wall or to another area so you can run the vacuum cleaner or wipe down surfaces without obstruction.

Clean room by room
Clean every inch of the bedroom, and make sure to rotate and flip mattresses and air out the pillows.
Wash comforters, blankets, and pillowcases, and dry clean or wash rags. Use bleach if necessary.
Wash and dry bathroom rugs and shower liners and curtains.
Go through your vanity and medicine cabinets and throw away old or expired products. Organize all of the products you are keeping into storage organizers as shown by organizerd.com.
Organize the bathroom closet as well.
Declutter and organize kitchen cabinets, drawers, and pantry. Discard anything that has gone stale or are expired.
Clean every surface and reseal tables and countertops so the next spring's cleaning will be quicker and easier.
Clean the oven, refrigerator, and freezer.
Power wash home exterior
Your home's exterior and windows will thank you if you power wash them and remove dust, dirt, and grime. This is also one way to ensure that mold and mildew will have no room for growth.
It is recommended that you hire a professional as they can check if the home's exterior can handle the pressure.
Afterward, give the exterior a new paint job.
Clean gutters
After autumn leaves have fallen and before heavy rain begins, you should inspect and clean your roof's drainage system. Clogged gutters can cause major damage.
So make sure to spring clean the gutters and the rest of the drainage system.
Clean & repair outdoor living spaces
Give your deck, patio, or porch some spring loving too. Clean it thoroughly, including the furniture, and then repair whatever damage it has incurred over the past year.
You should also touch up chips and battle scars of painted furniture using outdoor spray enamel.
If you still have more time on your hands, make sure to declutter and organize every storage unit in your home as well.
Related Videos to Spring Cleaning Strategies:
Spring Cleaning Life Hacks, DIYS & Tips!
How to Spring Clean in 5 Steps!
10 Spring Cleaning Tips & Shortcuts
SPRING CLEANING 2018! | SPRING CLEANING HACKS
How to Start Over | Spring Cleaning Tips
How To Prepare For Spring Cleaning
15 GREAT SPRING CLEANING TIPS
Related Infographics for Spring Cleaning Strategies: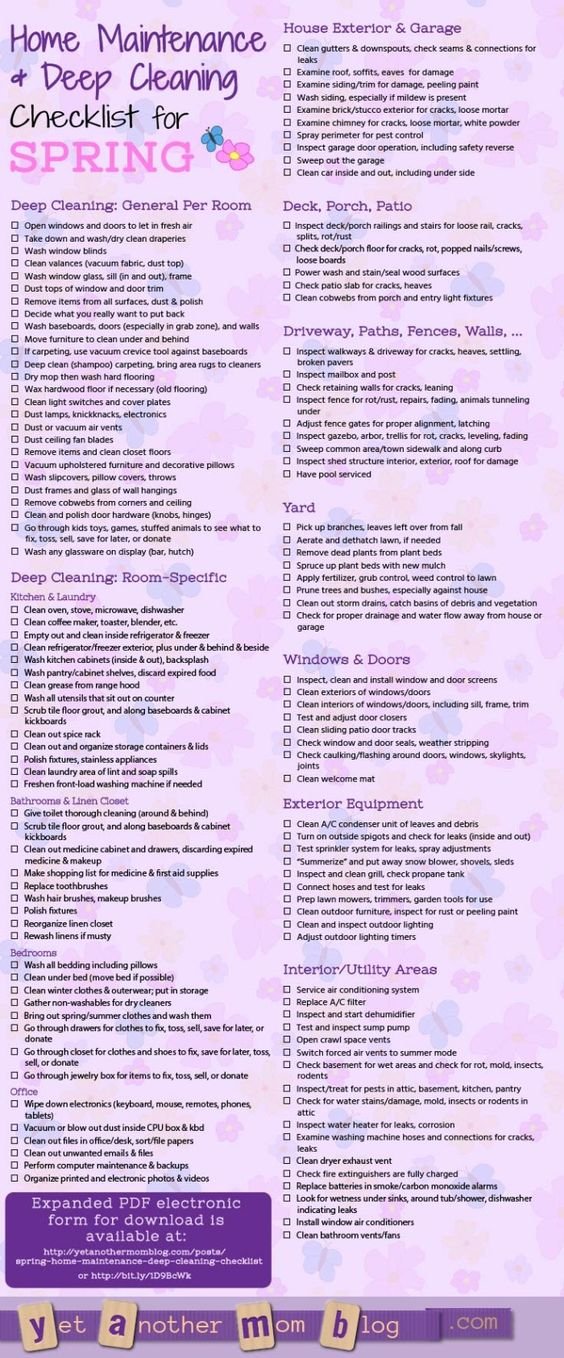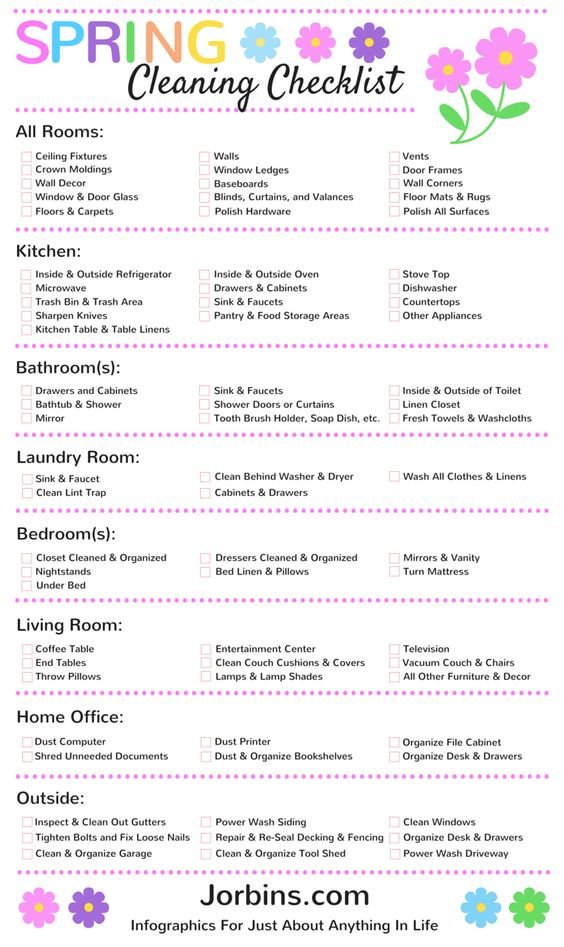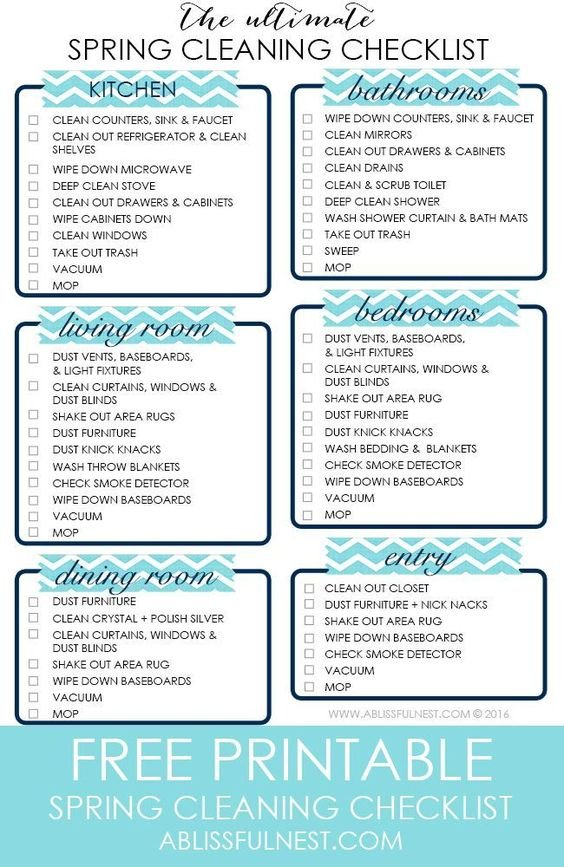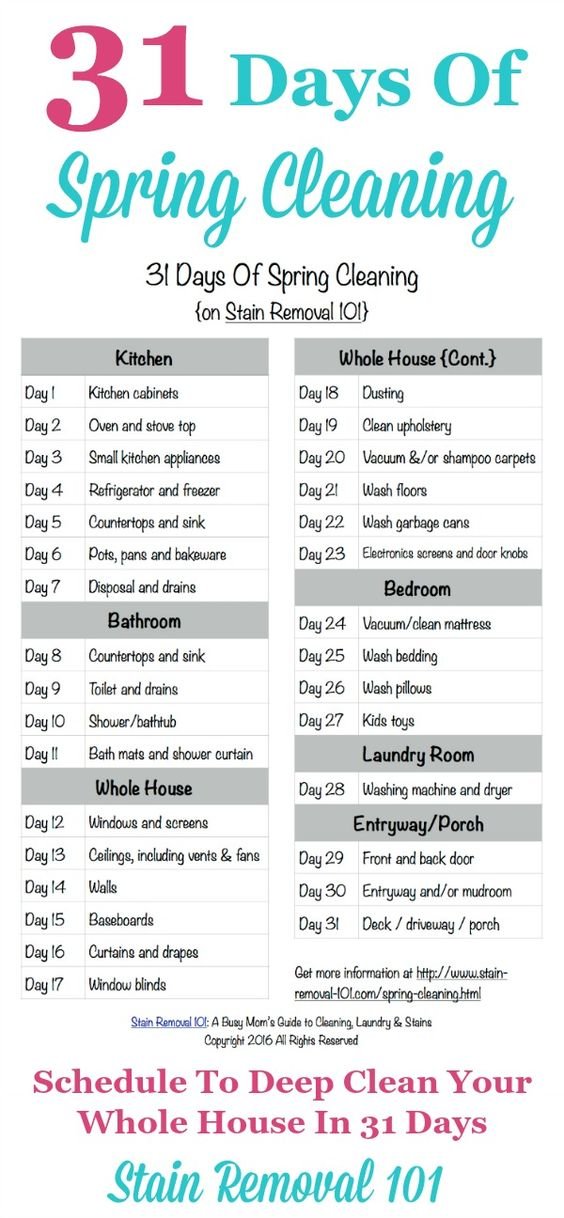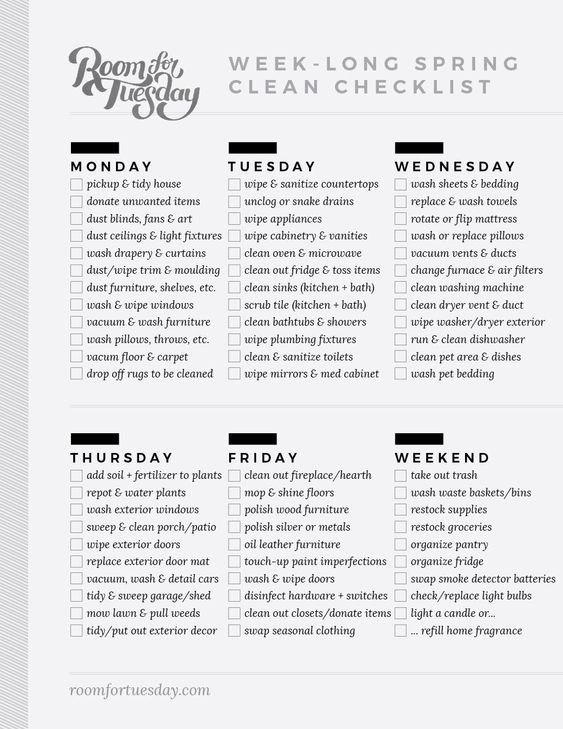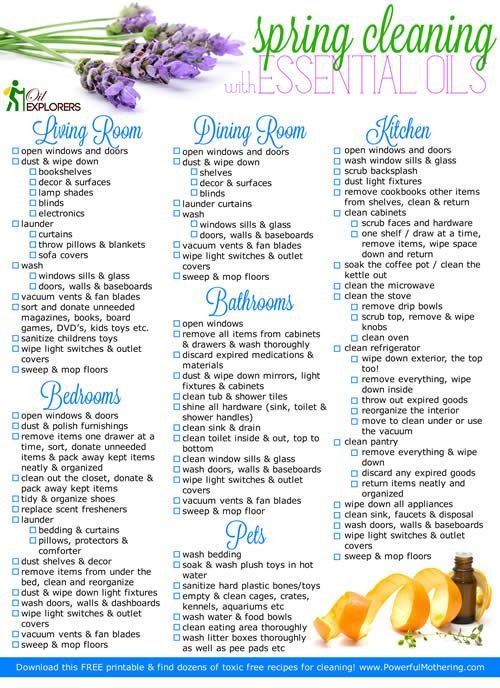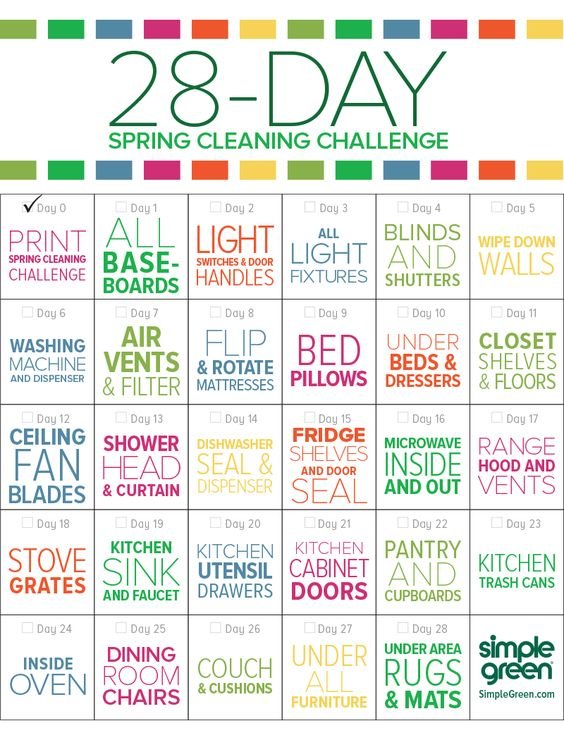 Quick, Easy and Organized Spring Cleaning Strategies
spring cleaning tips, spring cleaning 101, spring cleaning mistakes, spring cleaning declutter, when to start spring cleaning, spring cleaning tips 2018, spring cleaning tips and tricks, top 10 spring cleaning tips, when to start spring cleaning, apartment spring cleaning tips, hgtv spring cleaning tips, spring cleaning checklist, Spring Cleaning Strategies