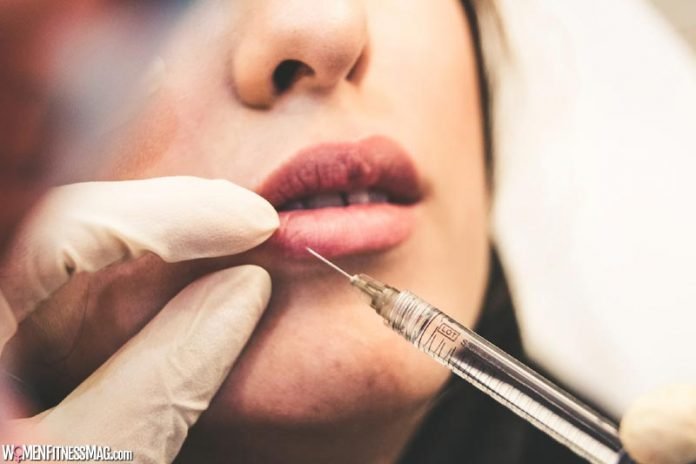 Dermal fillers are no longer the social taboo they once were. The number of us choosing to have injectables has increased by 40% in the past 5 years, and in the post-Kardashian era, that number is set to keep rising.
We can thank social media for this. Instagram has highlighted the number of celebrities who have dabbled with the 'tweakments,' and helped us to become generally more open-minded when it comes to cosmetic enhancements.
So, if you've been wondering about getting fillers for a while but haven't dared to explore them more, now is your time! In this post, we'll answer the most common questions new clients have about filler so that you can feel more confident at your first consultation.
What Are Dermal Fillers?
Dermal fillers are substances that are injected under the skin's surface to add volume, smooth out wrinkles, and give the skin a more youthful appearance. If you're looking to create a younger, fresher look, fillers can help you achieve it.
Nowadays, most fillers are made from components naturally found in our bodies such as hyaluronic acid. This makes it a safe treatment for virtually everyone and means that the risk of side effects is minimal.
People choose to have filler injected for different reasons and at different times in their lives. Traditionally injectables were used for anti-aging purposes and common areas of concern included smile and frown lines, crows feet, and volume loss. Over the past few years, younger clients are turning to filler to add fullness to lips and heighten cheekbones.
What Type of Filler is Best For Me?
There are more than thirty FDA approved dermal fillers available in the U.S. so it can feel like a minefield trying to figure out which is best for you! The product that you use will ultimately be determined by your practitioner and it will depend on whether you are trying to replace lost volume or add extra volume to lips and cheeks.
Are Facial Fillers Safe?
A common question from those considering injectables is whether they are safe. It's natural to have some concerns before the procedure and that's why it's so important to do thorough research before arranging your consultations.
That being said, you can rest assured that experts agree that dermal fillers are safe for cosmetic purposes. The American Association for Plastic Surgery states on its website that complications from dermal fillers are uncommon. So whilst it is important to talk through the risks with your practitioner, you don't need to be too nervous!
To make sure your procedure goes as smoothly as possible, choose a highly trained professional for your dermal fillers. That means opting for a plastic surgeon, certified dermatologist, or an oculoplastic surgeon. You might pay more than heading to the beauticians but it's very important that the proper injection technique is used, so don't risk it!
What Should I Expect On the Day?
Once you've done your research and had the initial consultation with your doctor or dermatologist, you can start to prepare for the appointment itself. You'll be pleased to know that having injectable fillers is a quick and simple procedure so you won't be hanging around the doctor's office for long.
The first step is for your doctor to clean the area that's going to be injected. They might also apply a numbing cream to minimize any discomfort.
Then the dermal filler will be injected into the areas you decided on during your consultation. A good practitioner will talk you through the process and explain where they will inject so that you can't be taken by surprise.
Immediately after the injection, your doctor might need to gently massage the filler to ensure it is in the right place. Don't panic if they start to do this- it doesn't mean anything has gone wrong! Sometimes fillers can gather around the injection site, so the massage helps to distribute the filler evenly.
After your treatment, you will notice a little swelling and redness. This is nothing to worry about and it will go down within a day or so of the treatment. On a positive note, your results will be available instantly! So you won't need to wait to see the refreshed, radiant you.
How Much Do Face Injections Hurt?
People often wonder whether facial injections hurt. The answer is hardly at all! With a little numbing cream or ice, most people only experience mild discomfort during their first procedure.
Similar to having a vaccination, the injections are over in a few minutes. You'll feel a bit of a sting, some pressure and that's it!
After your appointment, you'll be up and about as normal. Aside from a little swelling, you shouldn't feel a thing. We hate to disappoint, but you won't need to take time off work either- you'll be right as rain the next morning.
How Long Do Fillers Last?
Dermal fillers last between 6-12 months depending on where you have them injected, your body's metabolism and the product used.
If you plan on having more than 1ml of filler, you might want to consider staggering your appointments to achieve your desired look. Dermal filler is usually injected by the ml, although some doctors will let you use half a syringe and come back later if you want the leftovers.
Ready to Take the Next Step?
Injectables are a subtle, natural way of restoring lost volume or creating extra where required. When injected by a board-certified plastic surgeon or dermatologist, they are incredibly safe and promise long-lasting results.
The biggest thing you will notice after your injections is your confidence. If you've been dreaming of plumper lips or smoothing those stubborn wrinkles perhaps it's time to take the next step? Contact your local dermal filler experts and kickstart the journey to a more radiant you.
Looking for more ways to stay youthful? Be sure to browse the rest of this site for the best advice.
Related Videos about Everything You Need to Know About Filler Injections :
Filler Injections : What You Need to Know from a Johns Hopkins Expert
Cosmetic Dermal Filler Injections | Everything You Need to Know
Facts About Filler Injections
Cosmetic Facial Fillers and Injections
A Dermal Filler Explained
Everything You Need to Know About Filler Injections
do fillers ruin your face, types of dermal fillers, how long does it take for fillers to settle, lip fillers, before and after fillers around mouth, fillers before and after, juvederm, cheek fillers, Filler Injections