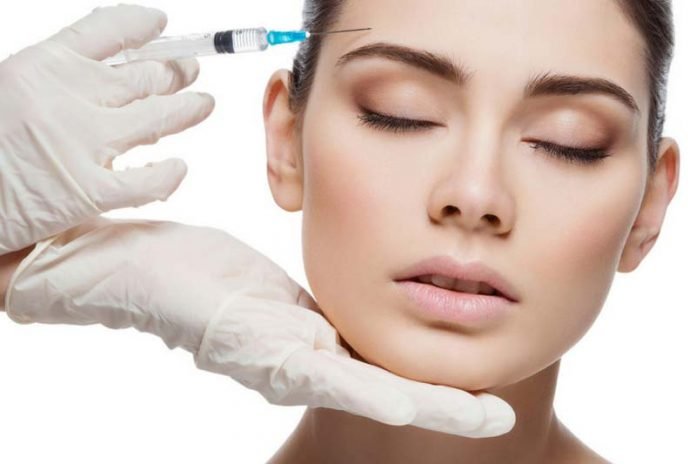 Some people have smooth skin, plump lips, and full cheeks naturally, while others need a little help with dermal fillers to get the same look. The good news is, you can't really tell who's wearing fillers and who is natural; the most recent injectable treatments are affordable, made to last longer, and more importantly they are subtle. If your main problem is wrinkles, you can get perfectly safe injectable wrinkle fillers that will last a long time and won't cost a fortune.
Are dermal wrinkle fillers safe?
The best fillers are hyaluronic, meaning they come from the same hyaluronic acid that is found naturally in the skin. Dermal fillers are not the same thing as neurotoxins like Dysport and Botox, which "freeze" the muscles under the skin to reduce the appearance of wrinkles. Collagen was a common filler, but the most common fillers today (such as Juverderm and Restylane) use hyaluronic acid.
This type of filler stores more moisture and gives skin a healthy, hydrated look. Hyaluronic acid can also be used as a topical cream or serum but when used on the outside it doesn't restore lost volume. Only when injected into the skin does it renew youthfulness and diminish wrinkles.
A single injection can give you amazing results
Dermal wrinkle fillers are known for adding volume and reducing wrinkles with a single visit to the doctor. A single treatment can give you results that last months and add volume to your face, making you look younger and healthier. In addition, some types of dermal injections (mostly HA-based) boost collagen production, leading to healthier, more youthful skin in the long term.
The best fillers are undetectable
The old duck lips are a definite sign of bad filler. When injected the proper way, dermal fillers should appear natural. In many cases the goal is to make subtle changes to your face that make people notice your natural beauty. Instead of seeing filler, people should notice other features such as your eyes or your smooth skin.
Filler techniques are always improving
The fear for most people is that they're going to end up looking like a cartoon. But really, what you should be looking at is the injector and what their skills are. It is absolutely important to find an artist who understands what you want and has the skills to design it. It's worth consulting with different practitioners to learn more about their skills, experience, and philosophy. Techniques have evolved in recent years, so keep an open mind as you and the expert try to find the best way to fill or lift different parts of your face for a more natural look.
Fillers can be used to treat wrinkles and lines as well as for prevention
Though it is not recommended you start loading fillers into your face before you've developed wrinkles, more people are starting treatments before 30, and many dermatologists say that starting younger may lead to fewer lines as you age. Admittedly, genetics also play a role here, but people who start young (late 20s) with small amounts of filler, tend age better than people who start much later. It is much easier to prevent lines and wrinkles than to correct them after the years have gone. But bear in mind there are other ways to keep your skin looking younger, such as wearing sunscreen, drinking plenty of water, avoiding cigarettes, using retinols, etc.
If you don't like the way your filler looks, get it adjusted
Don't panic if you come out of the clinic not looking like you wanted. In many cases filler can be adjusted, either by injecting another filler to create balance, or by dissolving the entire thing. This is another reason dermatologists like to use hyaluronic fillers – if it doesn't go according to plan, they can inject an enzyme into the treatment area and the filler dissolves safely.
Don't go for cheap treatments
If you come across a cheap deal for filler, don't go for it. It's likely they're using substandard filler and the risk it poses to your face is not worth the savings. Quality Restylane goes for about $300 per syringe, and treatment costs anywhere from $600-$2,000, depending on the amount of product used and of course, the labor.
Dermal fillers should be avoided when pregnant, breastfeeding, or if you have a sinus infection. Also, don't get filler before or immediately after a dental procedure, as some procedures involve stretching of the face and this might cause the filler to be misplaced.
Related Infographics about Should I get Dermal Fillers :

This Infographics is contributed by : Radiance Medspa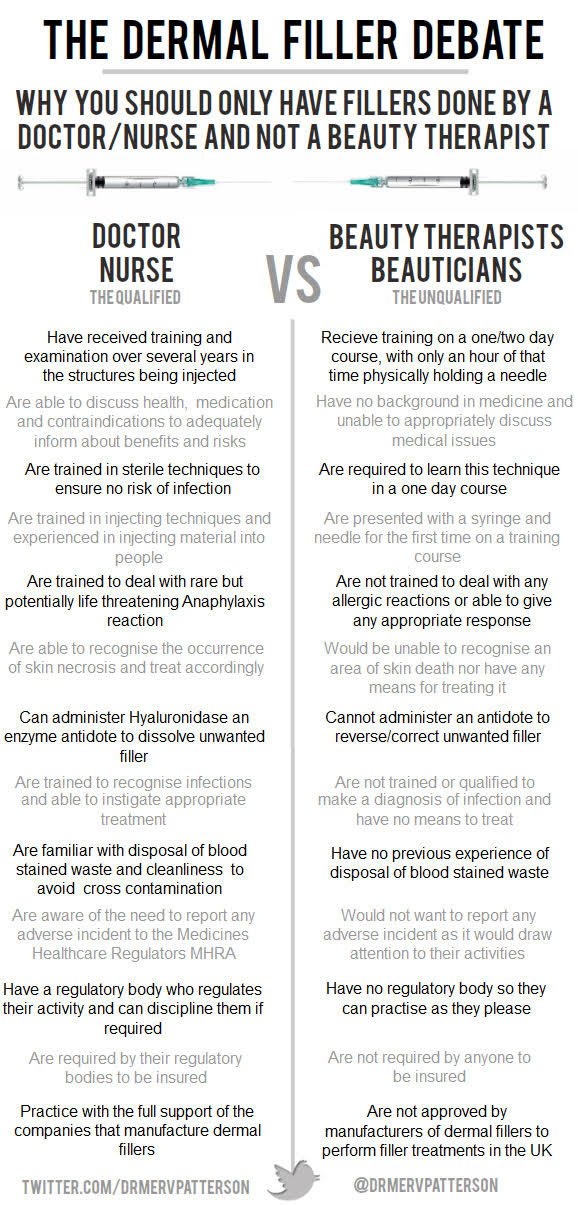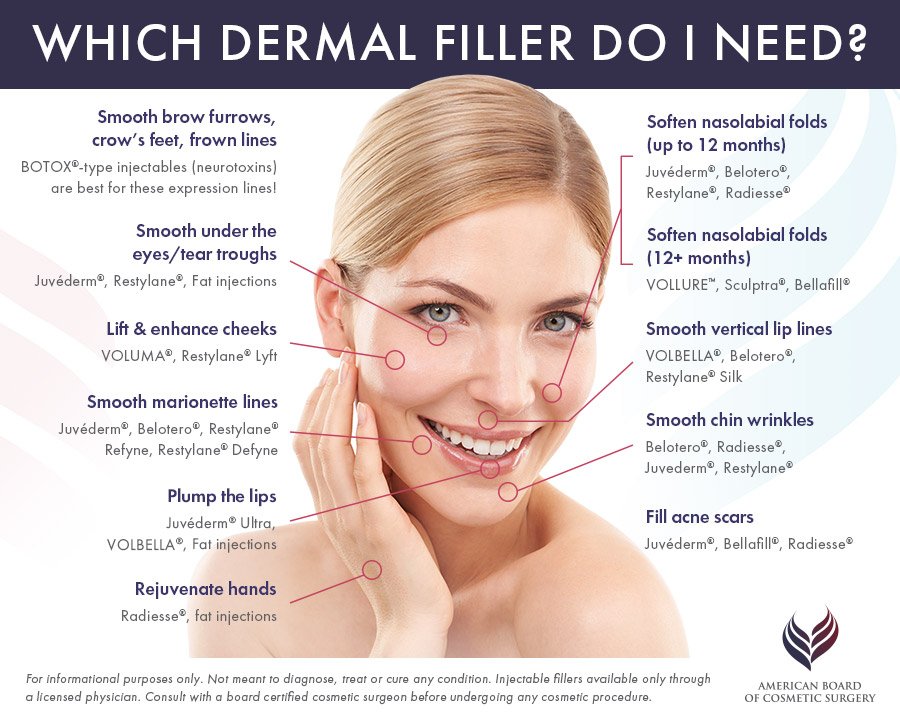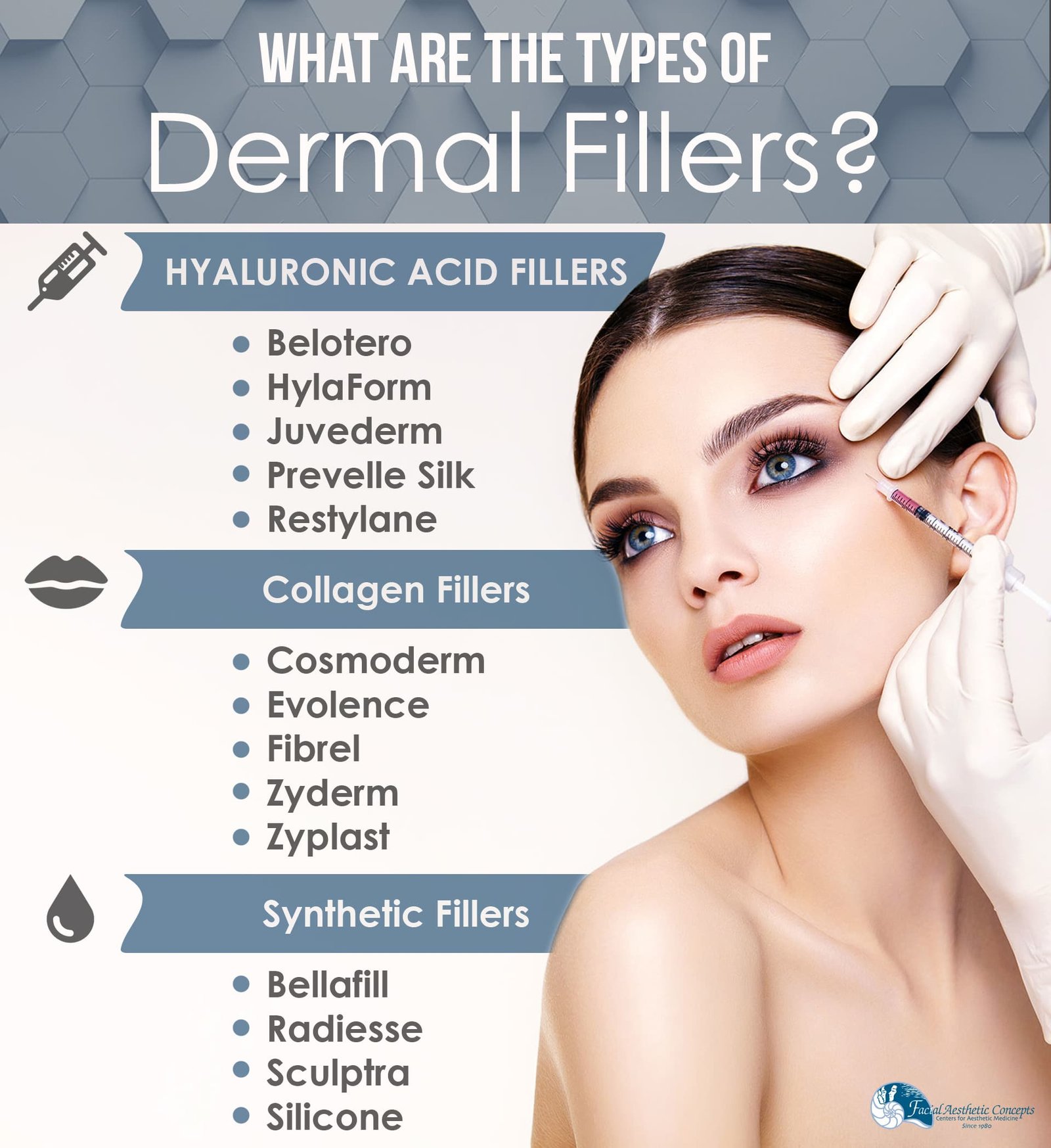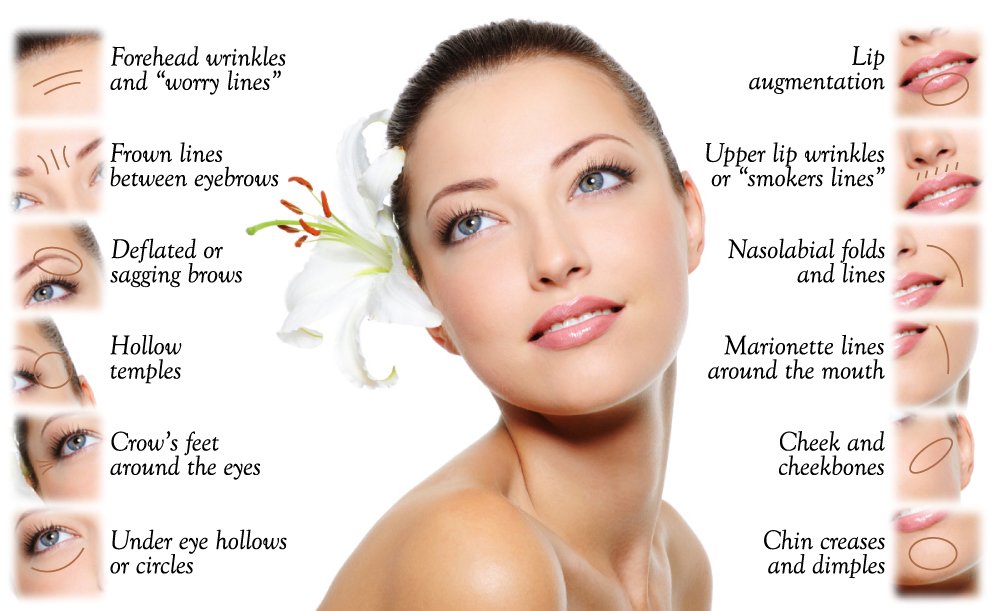 Related Videos about Should I get Dermal Fillers :
A Dermal Filler Explained
What are DERMAL FILLERS
Risks and Side Effects of a dermal filler treatment
DERMAL FILLERS: At What Age Should you Start Having Treatments?
Botox vs Dermal Fillers
Before and After Facial Contouring with Dermal Fillers
Should I get Dermal Fillers?