How to prevent Diaper leaks at night? Nights without sleep are most common if you are parent of baby who is still to learn potty habits. Using a diaper for this can be one solution, but after using diaper too, you find in the morning that diaper is leaking and the baby is awake, lying in the wee. Diaper leaks are very common and can be disruptive for child as well as parents.
There are many small precautions you can take to avoid diaper leaks at night.
Change Diaper just before bedtime

Normal diapers provide leakage protection upto 4-5 hours in normal conditions. This time can be extended to 6-7 hours at night, as babies if kept in little warm atmosphere. Apart from this, 8 hours of sound sleep can only be possible if diapers are changed just before the baby sleeps. If you change diapers well before 1-2 hours of sleep, by the time baby sleeps, it will already be full and will not be able to provide all night leakage protection.

Avoid excess drinks just before bed

Children generally have many liquid intakes just before bed if they are not fed well on solid food items. They compensate on liquid intake. Babies less than 6 months take liquid diet and need diapers as soon as they are fed. You can avoid drinks, especially caffeinated to your children just before bed. Babies, less than 6 months or babies those who are still on breastfeeding can be avoid feed just before bedtime. Drinks just before bedtime can exert pressure on your kidneys and can cause extra leakage.

Get one size up

If you are used to have regular size for your baby, try one or two size up for your baby to avoid night leak. Big diapers have extra absorption area than smaller one. Extra cover area is provided in larger diaper to adjust absorption for older child than yours, so it can absorb extra and avoid leak.

Use good Overnight Diapers

There are various brands those manufacture diapers. Many brands offer overnight premium diapers to avoid night leak. Opt for better premium diaper in place of normal diapers, which can keep your child dry whole night. Overnight Diapers have extra layer of absorption material to adjust extra leakage. You can switch and try other brands if you are not satisfied with one you are using.

Use booster pads

Diaper Booster pads are one of the best effective way to avoid night leakage. Booster pads are super absorbent and super soft pads like sanitary pads to insert in regular diapers to convert them in to night time diapers. Booster pads increases absorption power and absorbs extra moisture from baby's skin to keep it dry for long and avoid night leakage and diaper rash. These Diaper booster pads can fit any size of diapers easily and can be installed very easily, and are unisex, as can be used for both male and female child. Diaper booster pads can also be used as standalone diaper pads in cloth cover diapers.

Spoise Booster pads are well known product for these pads. They are one the best booster pads available in the market and even are very economic as compared to others. They are fragrance, latex and chlorine free. You can easily buy them at any online store too. For maximum protection to avoid night time leaks try Spoise Diaper Booster Pads.
Let us know if you have any other ideas to prevent night time diaper leak.
Related Videos about How to prevent Diaper leaks at night :
Stop Night Time Diaper Leaks
DIAPER LEAKAGE | Why the diaper leaks??
Easy Bulletproof Nighttime Diaper Solution! No leaks overnight!
Soaker Stopper "How To", Stop Nighttime Diaper Leaks
Baby problems: Baby leaking through diaper at night
Double Diaper Trick – Never have leaky diapers again!!!
Related Infographics about How to prevent Diaper leaks at night :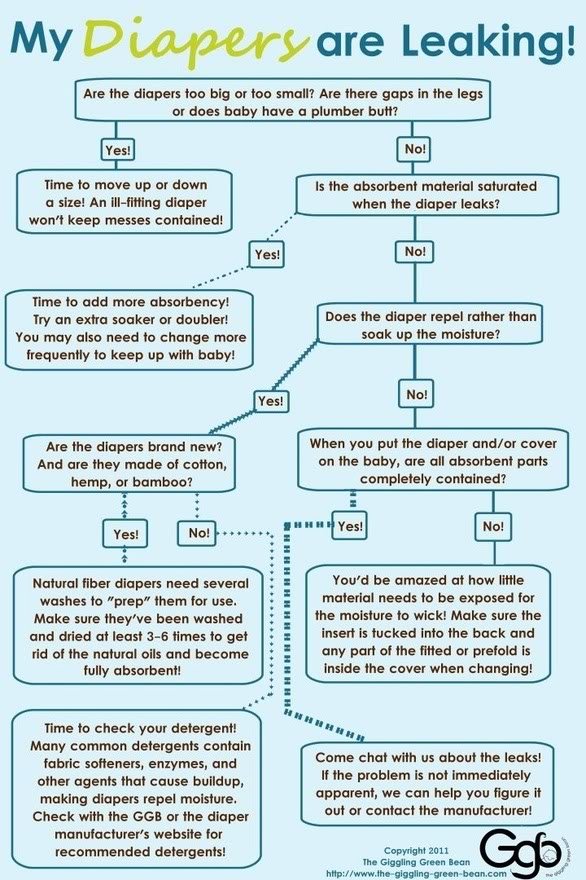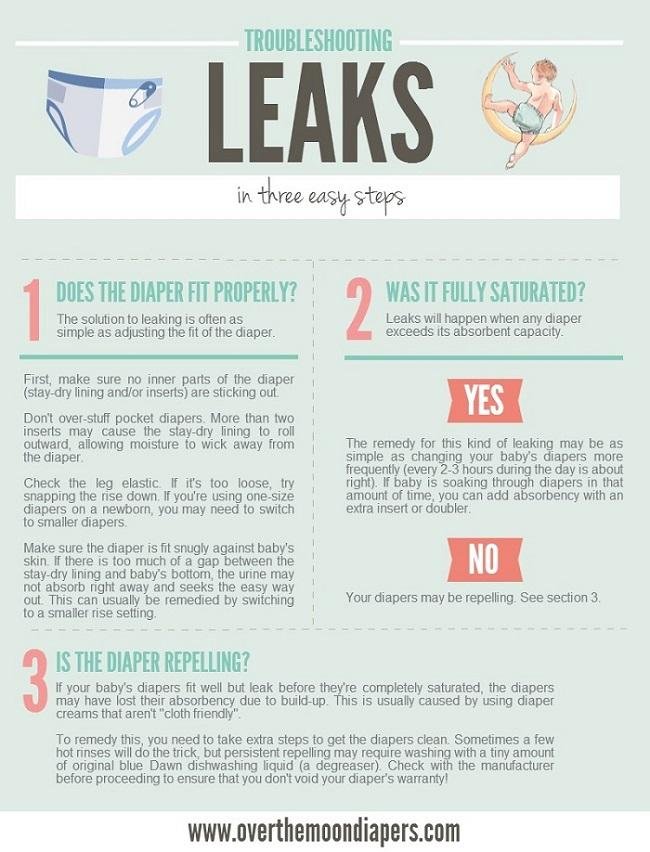 How to prevent Diaper leaks at night?
baby diaper leaks on side, diaper leaking up back, best overnight diapers for babies, how to put on a diaper so it doesn't leak, diaper leaks when baby sleeps on side, best overnight diapers for heavy wetters, diaper doublers, diaper booster pads, how to prevent diaper leaks at night, huggies newborn diapers leaking, diaper leaking out leg, how to prevent diaper blowouts, proper diaper fit, pee leaking out back of diaper,