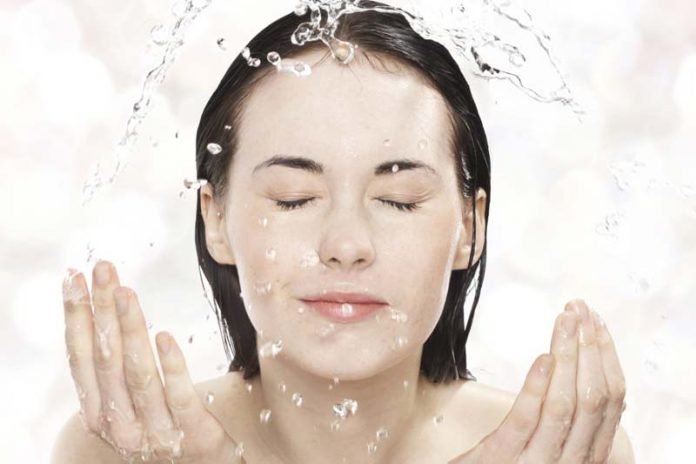 Facial Cleanser with Salicylic Acid and Lactic Acid : Curious about facial cleansers with salicylic acid and lactic acid? Both of these acids can work wonders for your skin over time, making a difference that you can actually see. In this article, we'll take a closer look and answer some common questions about lactic acid and salicylic acid in facial cleansers.
What is Lactic Acid?
This luxurious skincare ingredient is part of the Alpha Hydroxy Acid (AHA) group, which also includes citric acid and glycolic acid. Lactic acid is derived from milk, and it has a long history of use in skincare preparations. Wealthy Egyptians bathed in milk to soften their skin thousands of years ago, and the tradition of using milk for skincare has continued into the modern era.
Thanks to science, we no longer have to fill tubs with milk or dab milk onto our faces to soften and smooth our skin. Lactic acid can be isolated in laboratories, after which it is added to skincare products including facial cleansers.
How Does Lactic Acid Work?
Just like other AHAs, lactic acid dissolves the proteins that hold skin cells together, helping old skin cells slough off faster so new, healthy skin can reveal itself. Lactic acid is a milder AHA than some others, but that's not all.
What is Salicylic Acid?
Also known as a beta-hydroxy acid or BHA, salicylic acid is a peeling agent (keratolytic) that breaks keratin protein bonds that hold skin cells together. At strong concentrations, it can even remove warts, calluses, and corns. Facial cleansers with salicylic acid typically contain low concentrations of just one to two percent.
What does Salicylic Acid Do to Your Skin?
There's a reason why many of the best facial cleansers for acne contain salicylic acid: This is a fairly strong peeling agent, and it does a good job of dissolving dirty, oily debris that can clog pores and cause acne. Overuse can cause dryness, but balanced with gentler ingredients such as lactic acid and paired with a good noncomedogenic moisturizer that won't clog your pores, salicylic acid can make your skin look smoother, cleaner, and healthier over time.
What Can a Facial Cleanser with Salicylic Acid and Lactic Acid do For Me?
Over time, a facial cleanser with lactic acid and salicylic acid can ensure that your skin stays gently exfoliated while helping to keep adult acne at bay. When you use this type of cleanser consistently, the AHAs that it contains will help stimulate and perhaps even increase collagen production. This means your skin looks fresher and brighter. You are likely to notice that your face looks firmer, and that fine lines and wrinkles fade.
A salicylic acid and lactic acid face wash isn't for everyone. For example, ASDM Beverly Hills acne cleanser with salicylic acid and lactic acid typically receive high marks from people with aging combination skin, and those with sensitive skin tend to like it, too. People with severe acne find that it doesn't seem as strong as other products.
Another popular option is AB Cleanser from Platinum Skin Care. A few users found that it dried their skin too much (a pretty common complaint with this type of cleanser). Most people who tried it felt that it left their skin feeling fresh and clean while helping to eliminate blackheads. A few even found that it helped with red, irritated bumps.
These are just a couple of options. If you're looking for good acne products for aging skin, a face wash with salicylic acid and lactic acid just might do the trick.
Related Videos about Facial Cleanser with Salicylic Acid and Lactic Acid :
Salicylic Acid | What it is & How it Treats Your Acne
Honey- salicylic acid (diy AHA/BHA) Cleanser- acne, pigmentation, anti ageing
Acne Prone Skin Care : How Do I Peel Skin With Salicylic Acid
salicylic acid
Facial Cleanser with Salicylic Acid and Lactic Acid
face wash with glycolic acid and salicylic acid, salicylic acid face wash, saslic acid face wash, salicylic acid glycolic acid lactic acid soaps in india, glycolic acid face wash, slc face wash, salicylic acid and glycolic acid together, salicylic acid with glycolic acid foaming face wash,