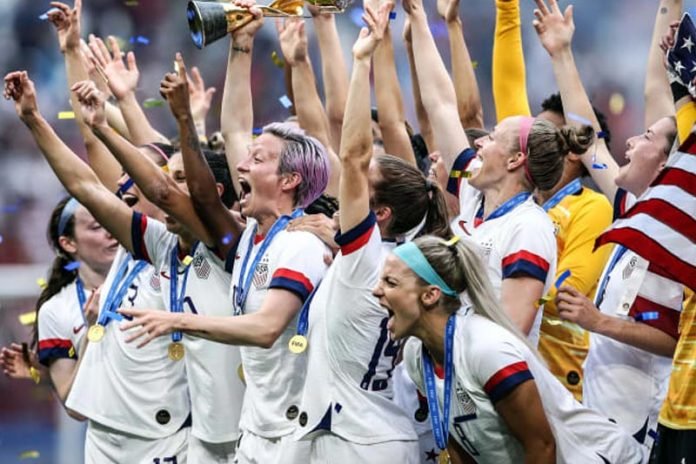 This year's FIFA Women's World Cup was a momentous moment in history for women's football, and women in sport generally.
The incredible tournament was one of the most popular of the event to date, with a notable increase in media spotlight and commercial partnerships around the cup.
This increased buzz about the tournament was a huge step forward in raising more awareness of women's football, and bringing new fans to the sport, and from social media to water cooler chat it was clear that this year's Women's World Cup sparked interest.
It was estimated by FIFA that the tournament brought in a viewership of over 1billion for the first time.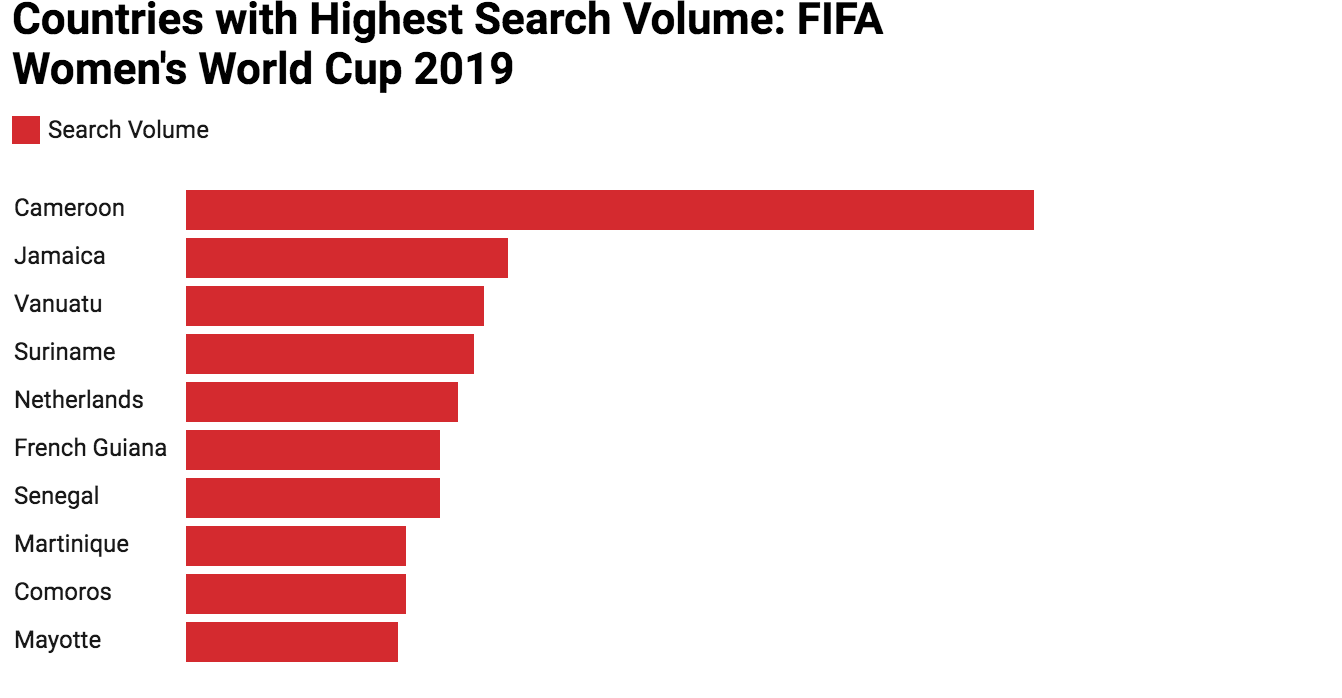 Now some fascinating new research from Live Football Tickets has looked into search trends around the tournament – from which country performed the most searches about the tournament to which matches and players were most popular according to Google.
The results found the Cameroon, was the country most invested in the Women's World Cup, displaying the highest search volume for phrases around the tournament.
The report also found that Cameroon had the highest search volume for the 2015 Women's World Cup too.
Other interesting results from the study, included insights which showed Alex Morgan was the most searched for player on Google, while England vs USA was the most searched match.
There was also an evident increase in the search volume for the 2019 tournament compared to the 2015 tournament, with a 21.6% rise in search interest.
You can view more insights on the search trends around the FIFA Women's World Cup in the report from Live Football Tickets here.
Related Videos about FIFA Women's World Cup :
Most MEMORABLE Games of the Women World Cup – 2019
10 Biggest Stars Of The Women's World Cup!
Fascinating Research Shows Us What People Around the World Were Searching About the Women's World Cup