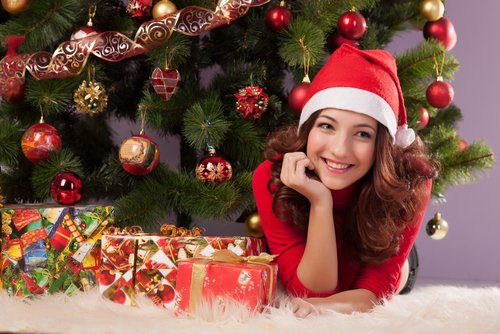 We all know that Christmas is a special time that is usually celebrated with family and friends, but you shouldn't be sad when you don't have anybody to spend it with this year. I want to share with you a few great ideas on how you can have a merry Christmas being alone.
1. Travel
When you know that you will be alone on Christmas, think about a small trip beforehand. In fact, traveling by yourself has its own benefits and it will also save you from the city's turmoil during the festive season. It's always possible to get acquainted with new people and make some friends. Be sure this is a wonderful opportunity to spend this holiday alone.
2. Books and movies
It's true that watching movies and reading books are a great way to celebrate Christmas if you are alone. Invest in some Christmas movies and books which will entertain you during the holiday. It's better to choose comedies and be in a good mood all the festive season.
3. Decorate your house
No one should be upset on Christmas and you are no exception. Try to make your Christmas more hilarious and decorate your home or room in the hotel with barn stars, mistletoes, baubles, reindeer cutouts, stockings, wreaths, Christmas sacks and sparkling balls. Place a little Christmas tree at home and decorate it as if you are together with your family and friends. All these sparkle, decorations and lights will help you to feel like you are among close people.
4. Volunteer at church
A good idea for celebrating Christmas alone is to volunteer at a church that is certainly will be happy to have some help. Participate in religious rites which usually are before Christmas, sing in the choir or take part in preparing Christmas activities for children. Spend your time in a good way this festive season if you have no company.
5. Keep busy with a DIY project
If you are alone this Christmas, you will have a lot of free time. It means that you won't participate in traditional celebrations and can simply spend your time doing other things. It would be nice to pick up any DIY project and learn something new. With the DIY project you can do useful things like customizing your iPad cover, knitting a sweater, painting a wall in a creative way or making a pet shed. These skills will become your Christmas memory later on.
6. Indulge yourself
I think you will agree that Christmas is not only about giving presents to make your close people happy but this also means to be satisfied personally. Why should you refuse yourself in a pleasure of being spoiled a bit? It can be anything you desire: an aged wine, a costly restaurant, or coddling yourself at a salon, do everything to feel happy and do not worry about the price.
7. Make sweet treats
It's not necessary to be a professional in the kitchen to celebrate Christmas alone. When you enjoy baking goodies or wish to learn how to do it, Christmas is the best time for it. Go to the store and purchase everything you'll need for making something yummy and sweet. You can also search in the Internet for some easy Christmas dessert recipes, such as gingerbread, candy canes, fruit cake or pudding. Cook one recipe each day and your Christmas time will insensibly pass.
Whether you celebrate Christmas with your family or alone, this is a wonderful and fun holiday. Don't be sad and enjoy Christmas Eve, even if you are completely alone. Hopefully, these tips will help you. Do you have any other ideas to share with us?
Great Tips for Celebrating Christmas Alone