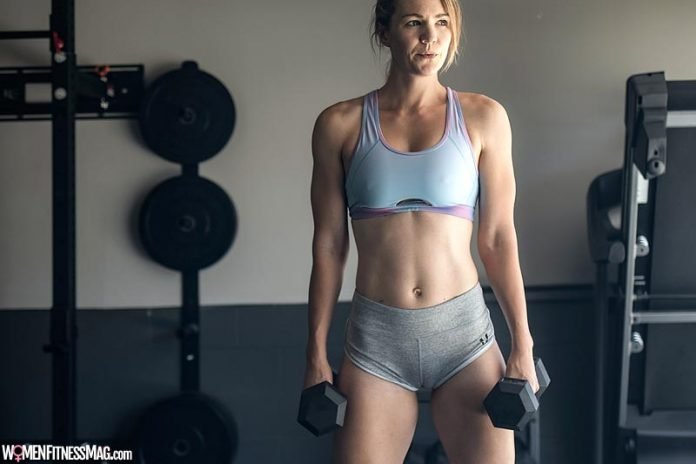 Guide To Setting Up A Home Gym: With Covid 19 locking down many local gyms, and limiting the access you have to certain time of the day it is no wonder more people are looking to invest in a home gym.
In this cover article, we will talk about why you should invest in a home gym, how it should be planned, what equipment you need.  We'll also take a look at some of the best gym equipment for the home and few tips on what you might need to get started.
From people starting in the gym to bodybuilders we show you how to build a home gym setup that offers a full body workout without the typical high costs involved.
What kind of workout you plan you want to follow will help you find the ideal equipment for your home gym. While the exact equipment you choose for a home gym will vary depending on your budget and the exercises you want to do, basic equipment commonly used in all disciplines can help anyone who chooses the best equipment possible.
You need to start with the area you want to dedicate to your home gym, measure it to see what you can fit in the space. Always thing about the space you need to walk around the equipment as well as the space for the equipment.
Suggested Basic Gym kit:
Gym Mats:
To start with buying a set of gym mats will help you cover the floor of your workout area. If you are looking to add some lifting equipment on top make sure the mats are durable.
Ab roller:
A simple cheap and highly effective piece of kit the ab roller allows you to workout your core and helps you stretch out as well.
Skipping Rope:
Another awesome piece of kit, the simple skipping rope can give you one hell of a full body workout. Getting good with the skipping rope takes time, but you will thank yourself for the effort.
Chin up bar:
For the more advanced gym goer the chin up bar is a given, but for even those starting out you can help yourself build up to full pull ups in no time. Cheap and very easy to fit into a small gym space.
Resistance Bands:
A resistance bands set is vital for all levels of fitness. You can do a whole host of workouts with a set of resistance bands as well as most of your warm up stretches.
Advanced Gym Kit
Dumbbell and Barbell set:
You can really go to town these days with weights, but you can get far with a cheap barbell set. But if you are looking for a set of weights that will last you more than a few years look for a iron barbell and dumbbell set.
Kettlebell Sets:
For a full body weight workout there are little a kettlebell can no do. When you are looking to change the look of the body, increase your core strength or want to focus on specific body parts then you should look at the Kettlebell set. Again if you are looking to have a set that will last for more than a few years you may want to consider a iron Kettlebell set.
Running Machine:
When looking to get a running machine, you need to consider a few things. Firstly you need a hard floor, ideally on the ground floor as the sound of running on a treadmill can really penetrate floors. The second is how heavy you are, most treadmills will give you a range of the weights it will take.You can get a good second hand running machine that will do fine for most runners, take a look at Facebook groups or Ebay for a cheap running machine.
Cross-trainer:
A cross trainer will do your upper body and lower body workout in one machine. Great for cardio and light muscle work the cross-trainer is a great piece of gym kit if you can fit it in. Again you ideally should set the Cross-trainer on the ground floor or a strong concentrate floor. You also need to check the level of weight the Cross-trainer will take, but this is less of an issue than with the Running Machines.
Rowing Machine:
A rowing machine is also a full body workout machine. The Rowing machine could easily be the only bit of cardio workout kit you need for the home gym. There is less sound when using a rowing machine so you can use the rower a normal floor.
The Next Steps in Setting up you Home Gym:
The next step in setting up your gym is to determine which equipment you need to use at home. Make sure you feel comfortable with all the equipment you want to install in your gyms. Once you have found a place to set up a home gym on site, you can then start building your workouts.
Skipping rope stand and enough rope to build a full body workout with at least three jumps.
The first thing most people think about when building a home gym is where they could fit everything into their home. No matter how ambitious you are, the space available will be the deciding factor when you set up your training area and set up your home gyms. You have to find the perfect place in the house for it and dedicate yourself to building it.
If you want to set up a home gym, it is easy to pick out some equipment you need and set it up. Treadmills are a useful tool, but they can take up unnecessary space when it's tight. That's not to say they aren't useful tools, they are and can easily start building your own gyms. In fact, with the right equipment and a bit of planning, you can build an effective home gym in just a few hours.
Related Videos about Guide To Setting Up A Home Gym :
How To: Set Up an At-Home Gym + Giveaway!
Feminine and Successful WOMAN Home Gym Setup Process
MY HOME GYM TOUR! AMAZON AFFORDABLE GYM EQUIPMENT
How To Set Up Budget Home Gym In Living Room (DISCREET GYM)
REALISTIC HOME GYM – Small Space, Useful Equipment
Guide To Setting Up A Home Gym