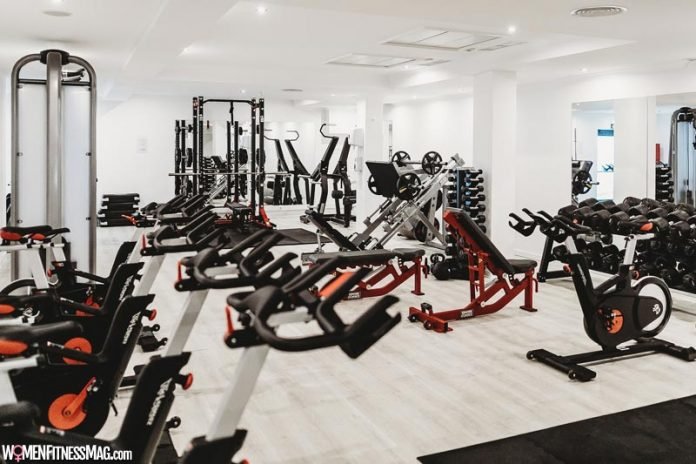 Gym Management Software Is the Key to Increase the Efficiency of Your Staff : A time will come when administrative tasks start to take too long, which affects the service provided to your clients. In this digital world, you have the best options to introduce gym management software to your clients to help you save time and fix all your schedule intricacies.
Your gym runs because of the sweat of your trainers. While every gym needs equipment and overhead, you shouldn't forget that your employees are the first thing that clients interact with. Ultimately, your staff can be the deciding factor whether your clients have a positive or negative experience in your fitness gym.
Whether you hire a manager to help you with the schedule or not, there will always be potholes and ditches left in between the schedules. This can result in accidental double bookings and messy timings.
Making a phone call, leaving voicemails, filling out the entire data in the spreadsheets, or jotting them down on a notebook are some of the ways to help you with this problem. However, neither of them is good or bad. How? Because they kill your time and productivity instead of helping you. Switching to online gym management software is the best way to eliminate scheduling mistakes. Regardless of how motivated you are as a gym owner, you still have to face the challenges associated with the administration of your gym.
But what makes you different from other gym owners? What makes your clients and employees happy? What boosts your efficiency? Surprisingly, online gym scheduling can help.
How gym management software helps increase your team's efficiency
Regardless of the gym size, if you have a considerable staff count and multiple classes and facilities to offer, then it might be hard to manage the schedule of your staff and your gym. With gym management software in place, you can manage all your staff's schedules and facilities in just one go.
Luckily, it will be easy for you to know where the trainers will be at any point in the day, which gives you an idea about which facilities are being used at the moment.
With online booking features, your staff can easily book your gym's facilities out to the members directly from the software. This prevents the risk of double-booking since the record of all bookings are kept in one place in the cloud.
Gym management software can also help manage your trainers more efficiently while you plan the daily, weekly, and monthly tasks in a calendar.
But that's not all. Here are other ways your gym management software can help your team:
It makes it easy for your trainers to prepare for the classes
Online booking doesn't only make it easy for staff or trainers to secure their places on classes, but it also helps keep track of when and where they are held, and how long the classes are. This assures them that they aren't double-booking classes themselves. It makes it very simple for trainers to prepare for the classes they're teaching by showing how many people are expected to attend on each date.
Since gym software allows you to send messages to the club members, you can easily remind them whenever there are changes with the class times and locations. This will let them know if they have to bring anything with them for the class. Gym scheduling will also allow your trainers to see which ones are available, which makes it easy for them to plan where to hold the classes each day or week.
It helps you sign up new gym members
One most useful feature of having gym management software in place is the ability for new members to sign up for your services online. Because you can add different offers and membership types that people can choose from when signing up, this feature allows you to reduce the workload your sales and reception staff have.
Besides helping increase the efficiency of your staff by making it simpler and quicker for new members to sign up, another advantage of signing up online is that it helps your gym to go paperless. Paperless establishments reduce the environmental impacts and can save them from the thankless hours and money that are spent on unnecessary things.
It helps achieve automation, which your staff and clients will enjoy
Let's admit it – we love progress, and in this digital era, you can achieve job satisfaction by having opportunities for continuous learning. Gym management software is an exciting tool that your members can learn to use, which will develop their technological skills.
Aside from being tech-savvy, any member can shift jobs after implementing the software, which gives them a chance to try something new and pursue professional development.
And instead of having three people to manage the check-in process, you'll only need one! You can then re-assign the other two employees so they can learn new positions for them to develop new skills.
However, one major concern that comes along with this technological development is training your team on using the new tools and onboarding them into their newer tasks. But you have nothing to worry about because gym management software is very easy to use. It blends into your business needs smoothly. Besides, software providers usually have support teams that are dedicated to helping onboard your gym, and this will help smoothen the transition, which ensures user satisfaction.
Conclusion
For you to stay on top, you have to learn and dare to take a step ahead in improving your business from all sides. All you have to do is encourage the changes and grab every opportunity you have that can help you bring the change.
Check out PushPress gym management software for fitness and gym studios to help you with online scheduling. Make the most out of this software! An added advantage of using PushPress is that the software plays nicely with other platforms. Create your account now and learn more about it for free!
Gym Management Software Is the Key to Increase the Efficiency of Your Staff
CrossFit gym management software, Gym management software India, Glofox, Gym Management System Project, Fitness club management system, Online Gym Management System project PDF, Fitness club management software, Zen Planner,