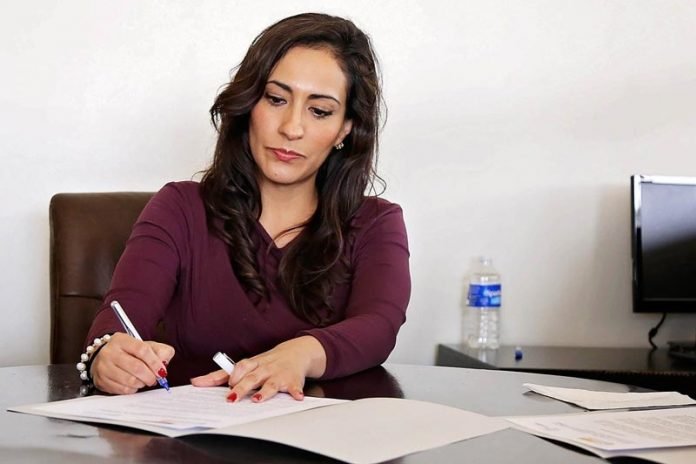 Handy Small Business Resources That Can Help Women Entrepreneurs to Forge Ahead : Women entrepreneurship in America has been rising steadily over the last two decades. The growth of women-owned businesses during this time is 114% that far outstrips the national growth rate for all businesses of 44%.
According to the 2017 State of Women-Owned Businesses Report published by American Express, the number of businesses owned by women is estimated to be 11.6 million as of January 2017. These businesses generate revenues in excess of $1.7 trillion and employ close to 6 million people. While businesses owned by women entrepreneurs account for 39% of all businesses in America, they contribute only 4.2% of the total business revenues.
The reasons for this are many but the inability to access business funding has been cited as a prime cause in a report (https://www.sbc.senate.gov/public/) by the US Senate Committee on Small Business & Entrepreneurship. Here's a list of small business resources on funding, growth, and development that can be used productively by women entrepreneurs to put their businesses on the fast track.
The Small Business Administration
The Small Business Administration is a treasure house of resources for entrepreneurs with literally hundreds of different kinds of resources all aimed at helping small business owners. In particular, there are quite a few guides and programs aimed specifically to women entrepreneurs.
The Office of Women's Business Ownership, an internal organization within the Administration hosts regular training programs for women entrepreneurs in search of advice on the development of business, business counseling, as well as access to credit, capital, and federal contracts. Regardless of the growth stage of the business, businesspersons can rely on the SBA for helpful resources for taking their businesses to the next level.
The National Women's Business Council
The National Women's Business Council (NWBC) is dedicated to advising women entrepreneurs and business owners on all issues that are important to them. It has a packed program of business competitions, accelerators, conferences, as well as training programs and executive education, aimed to benefit women entrepreneurs that are held all over the country and also hosted online.
National Association of Women Business Owners
The National Association of Women Business Owners is a national organization that has been established to reach out to women business owners all over the country. The NAWBO Institute enables women entrepreneurs to access a comprehensive virtual learning system aimed at developing important business skills and strategies that will help them grow their businesses fast. The NAWBO also has a program for government advocacy that aims to promote the cause of women entrepreneurs at the federal level.
Female Founders Association
Since even today, despite many women entrepreneurs coming to the fore, the percentage of women founders is still very low, the Female Founders Association came into existence for building a network devoted exclusively to encouraging the development of women entrepreneurs. The association aims to build a vibrant and supportive community of female entrepreneurs and founders of startups. As of now, the Pacific Northwest chapter hosts all the meetings and events but women entrepreneurs can use the web services to stay up to speedon multiple issues such as funding from federal and state government as well as private lenders like liberty lending.
WE NYC
Though WE NYC was originally established with the idea of enabling networking between women entrepreneurs operating in New York City, it has resources that can prove useful for female business owners living anywhere. WE NYC aims to support women entrepreneurs looking to establish their own businesses in multiple ways. WE Fund Crowd, a crowdfunding initiative on the lines of Kickstarter or GoFundMe has been established with the intention of helping women entrepreneurs to source funding for their businesses. In a gesture of support for the good work, the government of New York City pledges 10% of the first campaign of every WW Fund Crowd user, subject to a maximum of $1,000, to help women entrepreneurs get off to a good start.
Lean In Network
Of all the networking platforms aimed at women entrepreneurs, the Lean In network is arguably the most famous. Women business-owners can join in by finding the circle at the local and the national level and connect with hundreds of women engaged in business, technology, politics, and much more. Founded by the Facebook COO Sheryl Sandberg who is also a leading women's rights activist, Lean In is among the biggest networks for women seeking to make their presence felt in a variety of domains.
Awesome Women Entrepreneurs
Awesome Women Entrepreneurs (AWE) is a nationwide organization established to facilitate networking for female professionals in a casual and intimate environment. The meetings and events are typically conducted in the homes of members or the offices of local businesses.
Awesome Women Entrepreneurs Podcast
The Awesome Women Entrepreneurs podcast is aimed to facilitate networking between women entrepreneurs by narrating stories of how courageous women have beaten the odds to become successful entrepreneurs. The podcast is hosted by two awesome women, Karen Bate and Evelyn Powers who share their chats with businesspersons who are building immensely successful ventures even as they tell their stories. The podcast gives inspiration and practical advice drawn from experiences of women engaged in diverse industries that range from accounting to animal rescue that can come in very useful for women looking to establish their own startups.
Women at Work
'Women at Work', an initiative by the legendary Harvard Business Review is a relatively recent addition to the universe of business podcasts. The program is hosted by Amy Bernstein, Nicole Torres, and Sarah Green Carmichael, all successful women in business who focus on discussions between women engaged in business. The show is spiced with the presence of a weekly guest who not only shares her own experience about various aspects of business operations but also offers practical advice on how women entrepreneurs can radically improve their work lives.
Conclusion
Irrespective of whether women entrepreneurs are wanting to build online businesses or stick to the conventional brick and mortar ventures, these resources can prove invaluable not only for kicking off their operations but also for taking them to the next level over a longer time frame.
Related Videos about Handy Small Business Resources That Can Help Women Entrepreneurs to Forge Ahead :
5 Women Entrepreneurs Share Their Secrets To Success
Four Successful Entrepreneurs Share Their Best Tips | Women of Impact
"The Secret Power of Female Entrepreneurs" | Sage Lavine | TEDxWartburgCollege
Handy Small Business Resources That Can Help Women Entrepreneurs to Forge Ahead
small business loans for female minorities, resources for female entrepreneurs, women business owners, women's small business association, women-owned businesses, sba women's business center, small business ideas for women, women's own business,