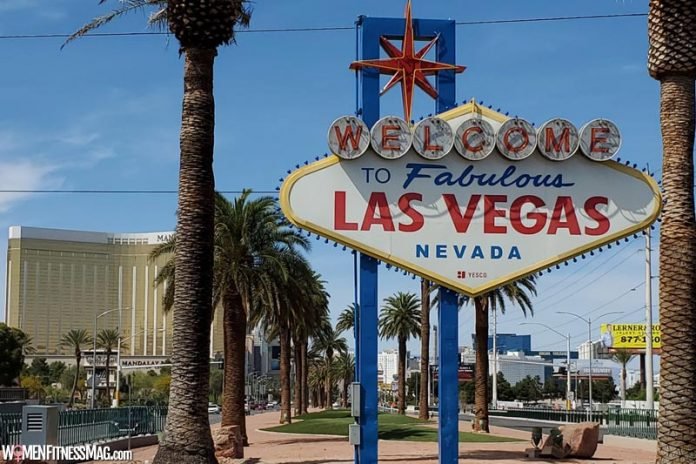 Here's What You Need To Know About Safety In Las Vegas : Las Vegas is one of the most attractive places with a reputation for its nightlife. Many tourists come here for the entertainment and fun it offers for vacations with family and friends. Considering that a lot of activities in the fun category aren't safe these days, it is genuine to be worried.
However, this article is to help you filter which things are worth worrying about. It comes from experience and knowledge about the city and includes various aspects.
Knowing 'The Strip' better
The Strip is known for its casinos and the shiny lights that surround them. It is one of the safest places because it is always well-lit and filled with people. A criminal wouldn't dare cross a person for a violent crime in such lights and eye-witnesses, so, in that way, you're reasonably safe. There's a lot of police presence as well, but it can't help minor crimes.
A lot of people also means crowded streets and hustle in all directions. Apart from being careful of being knocked down by someone's foot or push, you also need to keep an eye on pickpockets. It is advised that you take all precautions to keep your wallet safe and not carry all kinds of cash cards you own to reduce the harm in case of one taking place.
Which places should I avoid?
Even though most neighborhoods are safe in Las Vegas, the unsafe ones are quite bad in themselves. Las Vegas has a very high crime rate but limited to certain areas in most cases, so you need to be careful of where you go. Being cautious and scared are two very different things, and while there is nothing to fear, paying attention is essential.
The Strip is one of the safest, but some parts have a history of criminal activity. The north of the Encore resort, is mainly at night, becomes an unsafe place, so avoid walking. Towards the west of the city, gang activity takes place, and lately, even McCarran International Airport and the University of Nevada have shown traces of the same. One needs to be extra careful. You can learn more about taking various safety precautions at https://www.ladahlaw.com/faq/is-las-vegas-dangerous.
Traveling safely
It is indeed vital to travel safely. Most people don't drive in the city, but if you do, you need to follow instructions and drive according to the rules. At some point, you might have to go extraordinarily slow as well. Make sure that your car is properly serviced and that you are following all rules, even amidst the jam-packed traffic.
If you are one of those people who wish to enjoy the city without hassles, get public transport or taxis. This will save you a lot of money, time, and hassle. Besides, public transport has a lot of security of the state allocated at all times. Payment should be made promptly, and the wallet should not be exposed for too long to the people on the sidewalk to prevent damages.
Here are the options that you have:
Taxicab/ Uber/ Lyft: Getting a dedicated car from the tap of a button to take you from one point to the other with in-built safety functions. You can also opt for dedicated Passenger Car Rental services to hire a personal car or a van on rental basis and  can even opt for drivers those who are knowledgeable and can guide you for your travel keeping safety in mind.
Shuttle: Services similar to the taxis mentioned above but in case of a bus that has several passengers sharing the vehicle through an app.
Monorail: Bus system that has proper camera security and security officers at each station.
Ride-sharing: Quite popular these days and payment can be done online
Cycle-ride: This is a safe option if you are planning to do something light like go downtown (Fremont Street) for some sightseeing.
Related Videos about Here's What You Need To Know About Safety In Las Vegas :
Living in Las Vegas | LAS VEGAS SAFETY TIPS
Safe Travel to Las Vegas: A few safety tips for staying safe in Las Vegas on your next trip.
LAS VEGAS STRIP REOPENED: Is it safe to travel to Vegas? What's changed?
Things to know BEFORE you go to LAS VEGAS
Here's What You Need To Know About Safety In Las Vegas
Las Vegas laws you should know, Las Vegas News, Is Las Vegas safe for a single woman, Is downtown Las Vegas safe, Las Vegas high crime areas, Is it safe to go to Las Vegas with coronavirus, What is Las Vegas like, The alphabets Las Vegas,