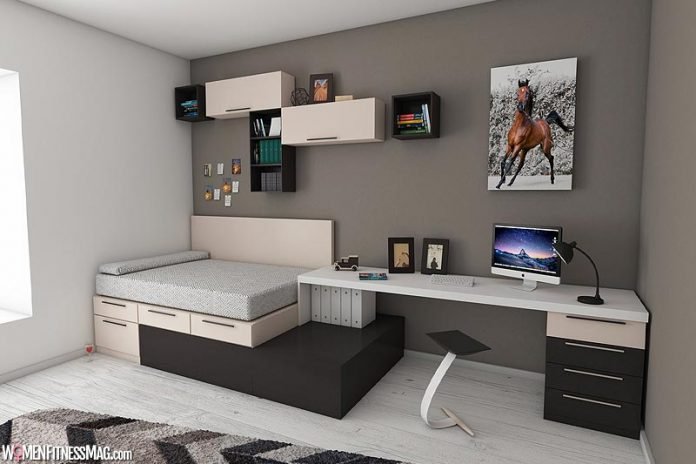 High-End Furnitures That Brings Elegance To Your Space : Furniture adds life to any space and would tell someone's personality. There are many pieces of furniture to choose from, and it would merely matter on a person's lifestyle. If you want to have a relaxing vibe and natural look for your living room, bedroom, or any part of your home, you can opt for furniture made of wood.
Minimalist interiors are also the trend today. Aside from a clutter-free look, the minimalist decor also helps in our mental health. Pandemic is why we spend more time at home nowadays, and people also need to use this free time to re-decor or change your home aesthetics. But you also need to consider your budget and space when choosing your furniture.
High End vs. Luxury Furniture
High-end furniture is different from luxury pieces. Although sometimes it may mean the same but high end does not always mean that it's pricey. Its undeniable quality and artistry define high end furniture, but everyone can still afford to buy it. This furniture can guarantee long-lasting use.
On the other hand, luxury furniture does not always mean that it is durable. Sometimes, you buy these luxury pieces because of their known brand name, story, noticeability, and uniqueness. Therefore, if you are just a collector, you can opt for this luxury furniture, but high-end furniture is the best choice if you want to utilize them for the long term.
Novogratz Brittany Sofa
The sofa is one of the furniture you need to have at home. If you want a durable but straightforward sofa for your living room, this Novogratz Brittany sofa is a great choice. It can hold up to 4 to 5 persons. The sofa features dark blue linen and oak colored legs. Its conventional design can add elegance to your room.
Walker Edison Wood Console
Console tables are commonly used for narrow spaces in our home. But, this stylish 70″ Walker Edison console is made of fibreboard. You can put this console in your living room and place your favorite books or your Playstation. It also has adjustable dividers that can fit any items you'd like.
Homepop Storage Ottoman
Homepop is known for its affordability and uniqueness. This brand is custom-made, so it can guarantee you that you will not find similar items anywhere. This bold berry color ottoman will add a playful color to your room. It is best used if you want a clutter-free space. You just put any stuff here that you want to hide.
Tangkula TV Stand
Tangkula designs are not just budget-friendly but also guaranteed quality. This TV stand is made of wood and can add a rustic look to your space. This is the best solution for your entertainment system and can help you with untangled those wires. It can hold 60 inches television and features two shelves for additional storage.
Adesso Floor Lamp
If you want to have a resort feel to your home, then the Adesso floor lamp is the best choice. It features three lamps and is covered with burlap textiles. The post can also be switched four-way rotation and can provide you multiple bright lights. In case the item is defective, Adesso provides a one year warranty on its parts and services.
Conclusion
Furniture matters a lot in our home, that's why choosing the right brand is one of the things you need to consider. High-end furniture will guarantee you long-lasting use and is cost-efficient. You do not need to buy luxury pieces or spend money, especially if you can have the same or much better quality like these high-end furniture offers.
Related Videos about High-End Furnitures That Brings Elegance To Your Space :
How to Mix and Match with Urban Attitudes
5 Decor Tips to Design Luxury Living Room
11 Best Elegant Modern Dining Rooms Furniture
Contemporary minimalist house interior design with high-end furniture and luxury decorations
High-End Furnitures That Brings Elegance To Your Space
luxury living room with tv, luxury living room ideas 2020, luxury living room designs photos, luxury living room furniture, modern luxury living room, luxury modern living room furniture, luxury living room interior, modern living room ideas 2020,