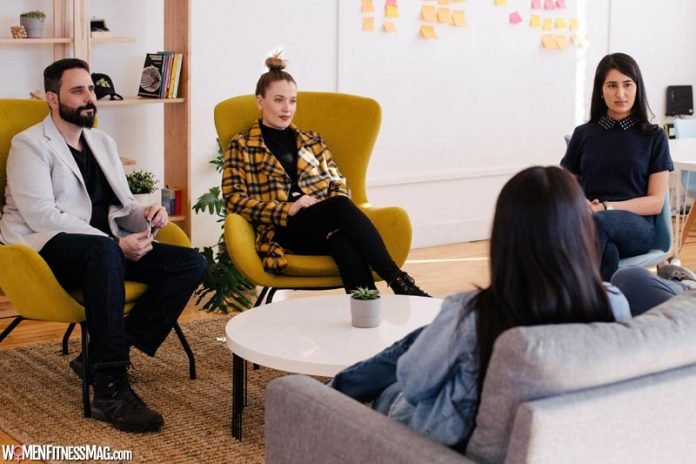 How Couples Counseling Will Save Your Marriage : For a long time now, couples therapy has been a useful tool in saving many broken relationships and marriages on the brink of divorce. However, counseling and therapy are always clouded by stigma such that very few people would want to associate with it. Perhaps this tells why many couples struggling in their marriages would instead file for divorce rather than seek counseling.
But even as some opt for other solutions to their marriage woes, those who seek successful couples therapy agree how it has helped them solve marital problems. For those who struggle to hold on to a crumbling marriage, couples therapy is always a breath of a new life, signaling a fresh start in their marriage lives. Read along to find out more ways couples therapy will save your marriage.
It Can Help You Improve On Your Communication in Marriage
Communication is always one of the keys to a successful marriage. This explains why a couple's counselor will first help you explore your communication style before anything else.
Different types of communication styles can either make or break your marriage. Therefore, a therapist helps you understand how you can pass a message to your spouse. The therapist will also help you learn different skills for more effective communication. Improved communication will often lead to positive developments in many aspects of your marriage life.
It Will Help You Move Past an Affair
Extra-marital affairs are a common thing in the modern world. Unfortunately, they are the leading factor behind many broken and failed marriages. When marriage partners become unfaithful, the effects can be devastating and hard to bear.
Many partners who opt to stay together after an affair usually go through a difficult time trying to work things out. This is due to the mistrust and other emotions that rob the relationship of all the positive things.
The resulting damage from such an affair can still haunt the couple if they don't know how to move past any indiscretions. However, couples therapy can be of great help during the healing process. Most of the counseling experts have a better understanding of how couples can successfully overpower any form of emotional and physical infidelity.
Couples Therapy Can Bring Back the Closeness
It's no secret many couples seek counseling when they start experiencing a growing distance between them. This happens even after many years of enjoying the emotional and physical closeness.
Loss of attachment and emotional distance can't be said to be a common thing in marriage. However, you need to be on a high alert if you start experiencing anything close to it.  When left unchecked, the loss of attachment can also lead to infidelity. Seeking a therapist can help you see the bigger picture and find solutions to strengthen back the intimacy and the marital bond.
Conclusion
Regardless of the problems you are facing in your marriage, making yourself and your partner a priority can help you overcome every struggle. You can only achieve this by seeking out help through couples therapy and counseling. With the right effort, this will enable you to get back to the good old days.
Related Videos about How Couples Counseling Will Save Your Marriage :
3 MAJOR Signs You Need Couples Therapy
Secrets of a Couples Counselor: 3 Steps to Happier Relationships
Relationship Problems? This Marriage Advice Will Make All Your Relationships Healthier
Make It or Break It: Couples Counseling
How Couples Counseling Will Save Your Marriage
can couples therapy save a marriage, marriage counseling when you want a divorce, how to save a marriage without counseling, how to save a marriage on the brink of divorce, when to get marriage counseling, how to save your marriage from divorce, how to make marriage counseling work, does marriage counseling work,