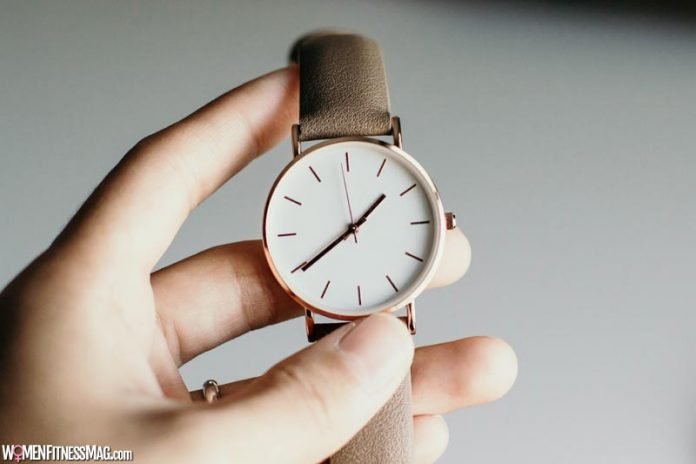 Difference Between A Digital Watch And An Analog Watch : There are two main categories in the watch industry – Analog and Digital Watch. Watch wearers pick their timepiece according to their preference. The watch's appearance is a huge factor. You can quickly identify an analog watch from a digital wristwatch just by looking at it.
But, their difference does not stop there. There are more beyond your eyes can see. As this quick guide tackles the difference between a Digital watch and an Analog watch, let's find more. Maybe it can help you decide which timepiece suits you best.
Analog Watch
Analog watches function well with the moving hour, minute, and second hands. It points out relevant numbers on the dial to indicate the time. This type of watch is the most favorite of seiko watch mod hobbyists.
How An Analog Watch Works
An analog watch uses a mechanism to tell time. The mechanical structures like watch hands and dial make it look like a miniature clock face. The display shows 12 hours easily, including the minute and the hour hand. You can modify your dial, hands, and sapphire crystal.
A second hand may or may not be present in this type of watch. The numbers 1 to 12 can either be Roman numerals or traditional numbers. Also, there are mark displays that indicate sixty minutes in an hour.
It's highly traditional. You can find various prices, styles, and designs. Furthermore, it is versatile. It suits any occasion and outfit – formal events or casual gatherings.
If you love classic accessories, an analog timepiece is your best choice.
Advantages of An Analog Watch
There are many reasons why people love wearing analog watches.
Elegant Look. Analog watches exude classic beauty and functionality. You don't need additional accessories to hype your attire. This type of watch accentuates your outfit subtly.
Multifaceted. Analog timepieces fit for all kinds of special events. You don't need to buy a different wristwatch to achieve a formal appearance. Your analog timepiece can be suitable for your tuxedo and tie and to your everyday look.
Durable. Watches under the analog category are from more rigid and sturdy materials. That's why it lasts longer than those latest digital watches. Also, it can withstand specific impacts since some are scratch-resistant and water-resistant.
Great Designs. Analog watches look classic and straightforward, but still, it offers styles and designs. Some timepieces are modifiable. Add some flicks and upgrade the look without spending too much.
Disadvantages of An Analog Watch
Despite the perks of analog watches, there are still some downsides.
High economic value. Although you pay more when buying an analog watch, you get the quality you deserve. It has a higher value compared to digital timepieces.
No lighting. Nowadays, people look for a timepiece that glows in the dark. Sad to say, not all analog watches have a luminous feature. You still light to check what time it is, especially at night.
Lack of alternative options. Most analog watches function to indicate time solely. Although some contain complications like perpetual calendars, not all have it. It does not have other features like smart timers, common among digital watches.
Time precision. An analog watch con due to its mechanism. The machines need to be wounded either automatically or manually. Failure to do so affects the accuracy of the watch.
Analog watches are not all about pros; there are still cons you have to consider. Let's proceed with the digital timepieces before you finalize your decision.
Digital Watch
A digital watch is more on numbers indicated in the display. No need to count what time it is already. Indicate the time based on how you exactly see it.
How A Digital Watch Works
A digital watch uses electronic structures to indicate time. The wristwatch displays the hours and minutes through the LED and a liquid crystal. Some of these timepieces have seconds. It is in a well-tracked watch display.
Aside from their primary function, digital watches come with unique features. Branded watch companies provide calendars, stopwatches, alarms, calculators, and GPS functions. Others have more to offer than this. It has low and costly rates with upgraded features, most of the time. Some are even more expensive.
Due to the digital watch's added features, it comes in handy with sports. During training, the stopwatch works well for checking your speed.
Furthermore, a digital watch looks fashionable. It is a cool accessory suitable for daily use, especially if the functions are useful for you.
Advantages of A Digital Watch
A digital watch is a solid choice by many because of the following perks.
Cost-effective. There are many affordable digital watches with multifunctions. It is more practical if you need the features every day.
No requires batteries. The power of most digital watches is from solar energy. The operation will not stop due to the lack of battery. There's no trouble in getting your battery change now and then.
Suitable for athletes. Runners, swimmers, bikers, and gym lovers opt for a digital watch. The functions are a great benefit during their training and exercise.
A lot of features. A digital watch is not just about telling time. It has extra useful features like timers, calendars, GPS, and many more.
Disadvantages of A Digital Watch
Digital watches are not all about pros; there are some cons to consider.
Less resistant. In general, digital watches are less resistant. The production process utilizes plastic materials.
The breakdown is normal. Since digital timepieces operate on electronic systems, a break is quite normal. Expect for any alteration to normal functioning.
Small target market. The majority of watch wearers look for appearance and functionality. A digital watch is applicable for athletes. Most of the time, men aged 10 to 40 wear it.
Little elegance. A digital watch fits well with any casual attire. However, it is not acceptable for formal occasions.
A digital watch is indeed functional. It looks different from the analog watch but still works the same. Think about which type of watch suits your taste and need.
You now know the difference between a digital watch and an analog watch. Weigh your options wisely. Remember that choosing the best timepiece for you is all a matter of personal preference. What may work for you might be different for your partner. Also, consider your budget. A great timepiece is not just about the price; but also about the functionality that perfectly fits you.
Related Videos about Difference Between A Digital Watch And An Analog Watch :
Analog Vs. Digital Watches
Differences between analog & digital watches
What is better? Traditional mechanical watch vs smartwatch
Difference Between A Digital Watch And An Analog Watch
analog watch vs digital watch, difference between analog and digital watch, analog watches, difference between analog and digital clock, analog vs digital watch military, are digital watches more accurate than analog, digital vs analog watch durability, does analog watch need battery,