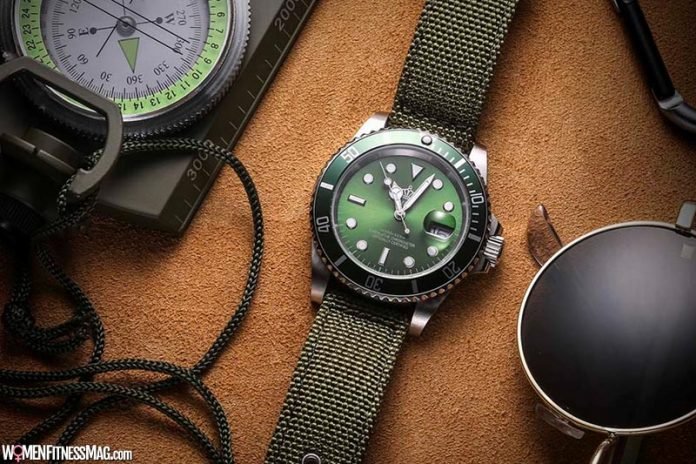 Wow! My Samsung Gear S3 Frontier Looks Crazy after replacing with this Watchbands : The Gear S3 has opened a new era in the watch industry, by adding a lot of features that seemed to be impossible. It is a staggering sign of luxury and confidence. It may be a little pricey for a fitness watch but it is considered as a one-time investment. Check out the details of one of the most durable watches in the market below.
Samsung Gear S3 Review
Samsung Gear S3, an extremely fantastic watch due to its resistance towards water, dust, high temperatures, and an occasional drop, as it features a Gorilla glass. Also, you will never regret spending your valuable pennies on it because it possesses 4G LTE, that enables the person to make calls, send texts, and receive notifications without the presence of your phone. Then comes the look of the watch, if you want to elevate that, then watch bands can be the perfect option for you to go through. This guide will help you a lot if you are one of such people who cannot decide to purchase the Samsung Gear S3 and its watch bands. I assure you by the end of this guide you will come to a definitive decision. Without any further ado let's start.
Samsung Gear S3 Watch Features
Scroll down to know Samsung gear S3 watch Features
Power: Four days
Case width: 46 mm
Lug width: 22mm
Case thickness: 12.9mm
The material of case: plastic
Weight: 59g
OS: Tizen
Storage: 4GB.
Screen size: 1.3-inch
Watch type: Fitness
Pricing of Samsung Gear S3
This luxurious watch started at $349 in 2016. But now it is at $220 and can even be bought at $154.95. It is 1.75 times the cost of some fitness watches. It may be a little pricey for a fitness watch but it is considered as a one-time investment. it is not only luxurious but also has numerous features that justify its price points.
Pros:
This watch possesses 4G LTE, which enables the person to make calls, send texts, and receive notifications without the presence of your phone. It was extremely useful when I forgot my phone.
If you forget your wallet no problem you can pay through Samsung Pay. I had fed my credit card number and it acted as my credit card, this was particularly useful when I had to make any sudden purchases and did not have my wallet.
This is one of the most durable watches out in the market. It is extremely resistant towards water, dust, extreme temperatures
It also features a Gorilla glass that saved my investment thrice
The watch bands are easily replaceable with a simple method unlike some watches in the market, the watchband tab is located on the back of the device. Then remove the watchbands by pulling the watchband away from the watch and then pulling it up to remove
Cons:
There are a few cons but they are not very depressing,
It is big on the wrist and a little heavy which produces a minor hindrance while running.
It is quite pricey which will produce doubts about potential customers.
Straps
Different types of watchbands could be attached to this extraordinary watch. But different aspects come to play while selecting bands like comfortability, fashion, size, etc. Hence choosing the right strap is very important as it defines the experience of the watch. There is a wide array of options to choose from but I tried out four bands: Silicone, Nylon, Leather, and Nylon NATO watch straps
Silicone watch straps and review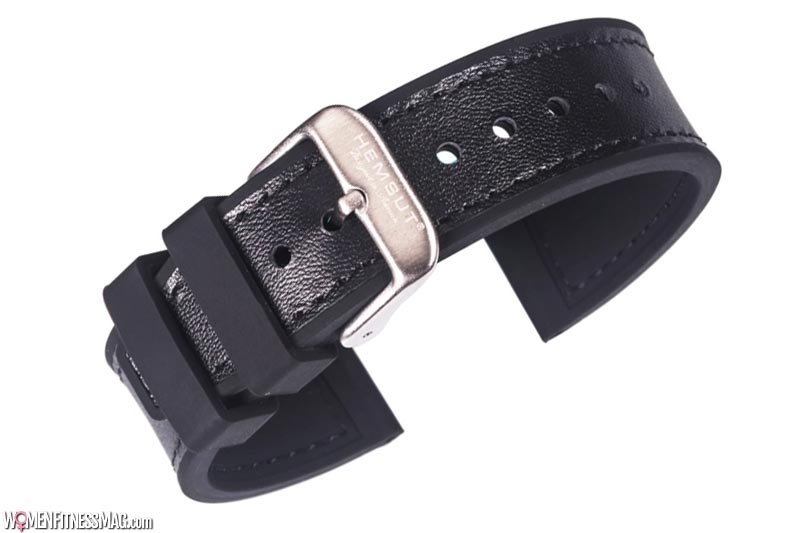 The silicon provides comfortability and waterproof features. The leather features give a rich texture and it also promotes stylishness. The combination of the watch and these straps would contribute to a sophisticated fashionable look. The bands are especially useful in winters as they provide a degree of warmness. Silicone watch bands are flexible, durable, wear-resistant, and easy to clean. It is extremely lightweight and is especially recommended for fitness fanatics'. These straps do not stick to the wrist in hot temperatures like some of the other straps. Moreover, the price is also affordable which is the cherry on top.
Nylon watch straps and review
These straps usually have top quality grain leather and also contain stainless steel which is the corrosion resistance and extremely strong. These watch bands come in different styles. The striped nylon watchband is an ideal selection for any watch and it pulls off all occasions marvelously. Nylon watch bands are more comfortable than rubber watch straps. Nylon watch bands come with flexibility. They are easy to clean as there are only 2 to 3 steps. Another major reason is one day you can break a spring bar. If you accidentally break the spring bar with a two-piece band, your watch will fall off of your wrist. On the other, if you have installed a nylon watch band and you break a spring bar, there will be one remaining spring bar that will keep your watch attached to the watch band hence you won't lose the watch. They could are designed for extreme wear and tear.
Leather watch straps and review
Most of these straps are made of calfskin which is very comfortable. Straps are soft, supple, waterproof, and shockingly versatile. These bands are tanned with good quality genuine leather. It is thin and tough. They use a quick release spring bar, due to this the time to change bands is halved. The hand-stitched straps are very comfortable and provide self-confidence and also executes any event in perfect nature. There are infinite designs among these bands. It is easy to take care of it at the right temperatures and can be cleaned with minimal effort. It has a lot of durabilities and is currently in fashion. However, wearing them for a long duration can provide sweaty wrists which provide a lot of irritation.
Nylon NATO Watch Straps and review
This choice may seem very odd but it has many advantages. These watch straps are one of a kind and a classic. Surgical grade stainless steel is used here the NATO-style strap is waterproof, washable, and fit for sports and fitness related occasions. It is comfortable on the wrist and also very lightweight, due to this it does not provide any hindrance to sports performance. The bands are also waterproof which helps in any kind of water sports. These straps are a full package as it provides numerous advantages while fitness activities.
All these watch bands enhance the fashionable look of the watch. The 22 mm band goes with this watch and all the above types.
Conclusion
In the end, I would just like to say that you have the power to choose and there are a lot of incentives provided above. Just keep one thing in the mind that if you want to be in the limelight then this can be the perfect choice for you.
Related Videos about My Samsung Gear S3 Frontier Looks Crazy after replacing with this Watchbands:
Samsung Gear S3 Frontier Unboxing & Overview
Samsung Gear S3 Frontier: Why Not Galaxy Watch?
Top 5 Best Features of Samsung Gear S3 Frontier!
Wow! My Samsung Gear S3 Frontier Looks Crazy after replacing with this Watchbands
samsung gear s3 frontier smartwatch, samsung gear s3 frontier price in india, samsung gear s3 frontier review, samsung gear s3 frontier features, samsung gear s3 frontier price in dubai, samsung s3 frontier, samsung gear s3 frontier first copy, samsung gear s3 frontier specs,