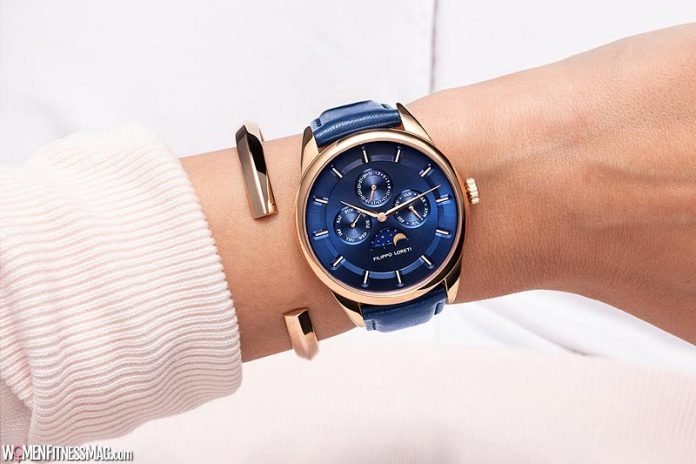 Women's Watch Trends Of 2020 : Amazing colors, premium designs, hot new trends. Filippo Loreti has trendy watches for women that are unparalleled in beauty and price. Modern and classic designs come together, creating new looks that blend fashion and durability. Sometimes simple, always unique, 2020's trending watches are all here waiting for you. And we're here to help you sort through them.
Trendy Watches for Women
Forget everything you thought you knew about style. Want to know the latest watch trends of 2020? Style is what you make it. Last year's colors, this year's bands, it doesn't matter. Trending watches are all about quality, affordability, and making you feel good.
Handcrafted. Filippo Loreti's all watches are all handcrafted by real watchmakers for precision timekeeping and premium quality.
Brand New. Every watch is made when you order it. New trend watch or vintage classic, it doesn't matter. You'll never get a watch that's been sitting on shelves.
Confidence. Trending wrist watches make women feel good. Walk into a room wearing dramatic colors and bold designs knowing all eyes are on you… and loving every minute of it.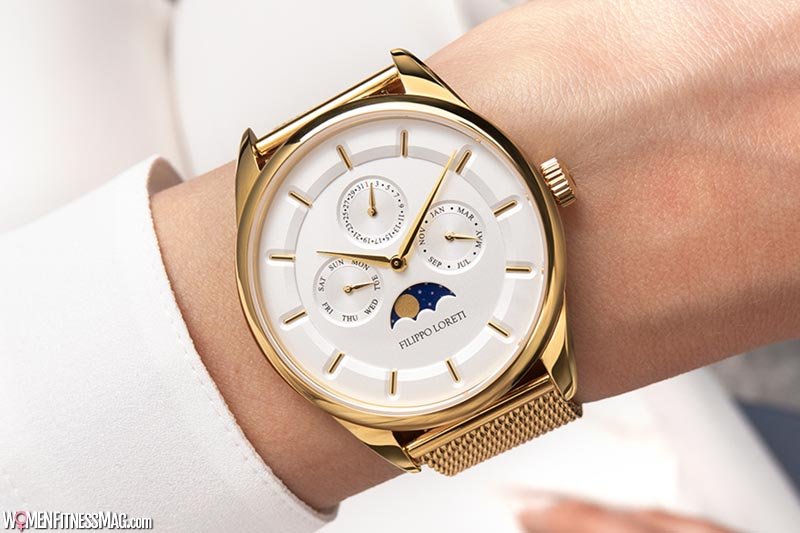 Watch Trends 2020: Value and Beauty
The best trending watches right now showcase modern elegance, simple designs, and unique beauty that makes women feel good about what they're wearing. You get the beauty you want and the value you need.
Value. One thing Filippo Loreti does better than anyone is price their watches right. Get new trend watches for ladies at prices that won't hurt.
Choices. Shop Filippo Loreti online and find watches in different styles, colors, and bands. The prices are reasonable enough that you can afford more than one.
Beauty. New trend watches for ladies incorporate vintage beauty with timeless designs for a gorgeous look you can wear year after year.
Top Trending Watches from Filippo Loreti
Women want looks that last. Colors and styles might come and go, but get a high-quality watch with classic beauty, and it will last you forever. Here are some of our favorites from Filippo Loreti.
Venice Moonphase Blue. The amazing thing about these top trending watches are their ability to adapt to any outfit. Wear the Moonphase with a dress, a business suit, or jeans, and it always looks good. The blue face and leather strap make this watch a surefire knockout.
Asea Silver White Pearl. This silver beauty with a white marble face is one of Filippo Loreti's most trending watches. The bright colors draw attention in all the right ways, and the mermaid etching on the back will captivate your heart with its exquisite beauty.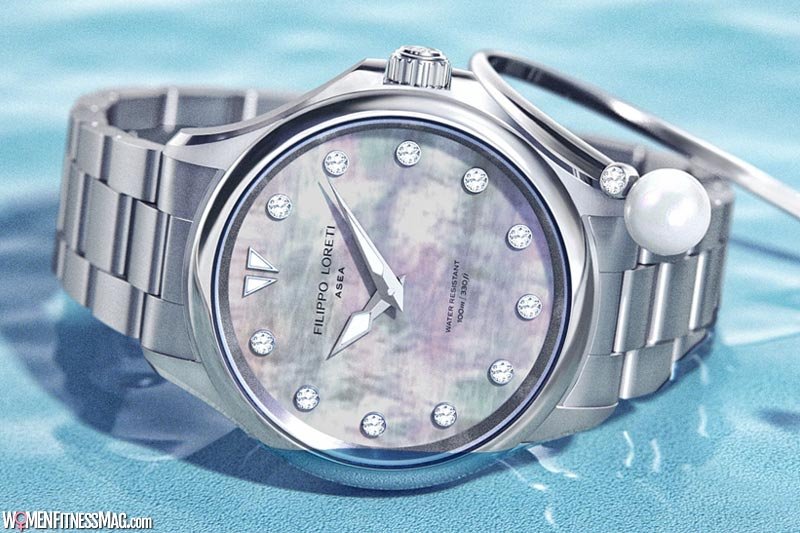 Essence Marble Black. Whereas the Asea Silver White brightens any outfit, the Essence Marble Black uses matte mesh and black marble to add classic beauty to whatever you're wearing. This is the kind of watch that works in any situation and never goes out of style.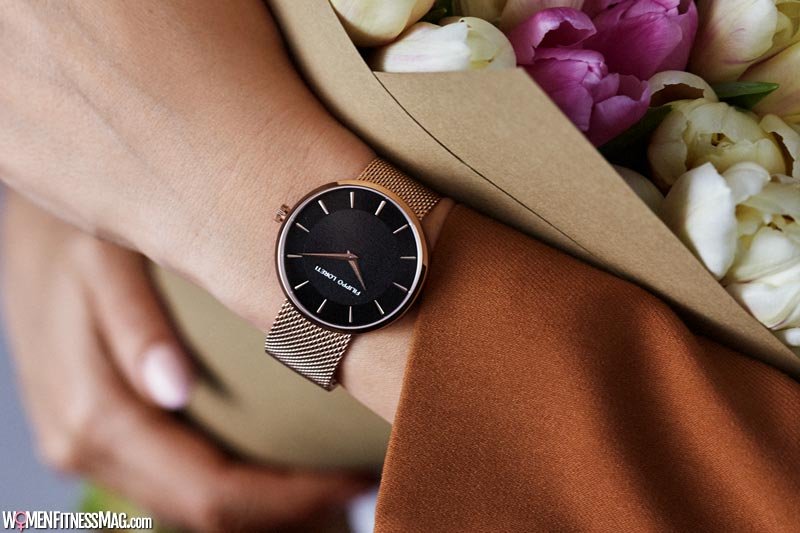 Venice Rose Gold. The vintage look of rose gold contrasts beautifully with the sapphire blue watch face. Trendy watches for women, like this one, highlight the simple beauty of opposing colors in a unique design that works for any kind of woman.
Asea Two Tone Cream. The cream watch face and Swarovski crystal hour markers amp up the bling and beauty of this amazing watch. It sparkles and shines on any wrist, with any outfit. Trending watches like this are designed with timeless beauty in mind.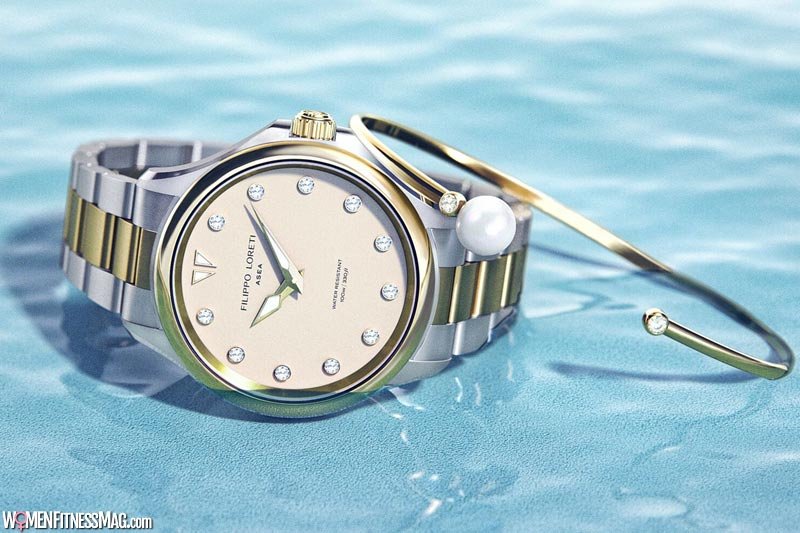 Trending Watches: Conclusion
Wear what makes you feel good. That's the real trend women are after today. If you feel confident in it, then you can wear whatever style and color you like. The latest watch trends are more about timeless beauty and great value. Filippo Loreti has both. Get your ladies' trend watch from here, and you can't go wrong.
Women's Watch Trends Of 2020
watch trends 2019 women's, trending women's watches 2019, trending women's watches 2018, trending women's watches 2020, watch trends 2020, watch trends 2019 men's, best affordable women's watches, top 10 women's watches,