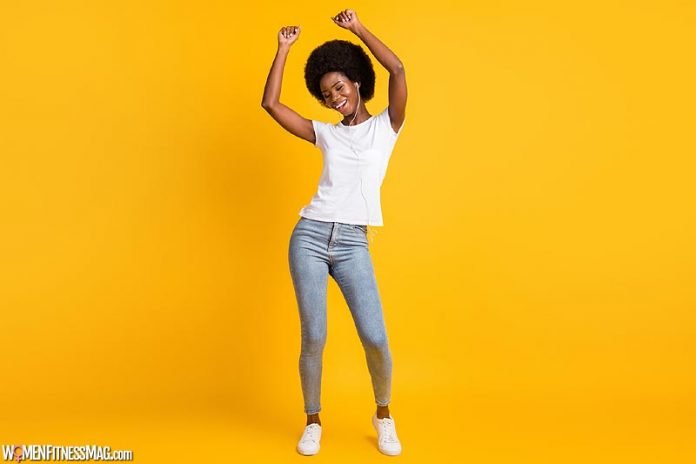 How Dance Empowers Women and Girls : Dance is a tool of empowerment. Through dance, children and adults can use their bodies to convey a wide range of thoughts and emotions. For women and girls specifically, the dance studio or stage can become a place of liberation — a place where they are free to take up space that is separate from a world where women's movement is often restricted or restrained.
The benefits of dance in a girl's development cannot be overstated. Dance has been proven to boost cardiovascular health and improve flexibility and strength for all humans. And while its health benefits are generally universally accepted, we are now uncovering the benefits that dance can have on a young person's mental health and also their ability to learn, interact with their peers, and communicate their needs. When these values are instilled at a young age, the benefits will reverberate throughout a girl's life.
At Get It Girl, we want to empower girls and young women to excel. Below we explore how dance empowers girls to become the best and brightest versions of themselves.
Dance Improves Mental Health and Physical Development
Dance not only fosters physical development but also improves mental health. According to one Swedish study, regular dance helped alleviate depression, stress, fatigue, and headaches in teenage girls, ages 13-19.
The study separated the girls into two groups — one group that danced twice a week and another group that did not change their daily routine. The study found that the first group that danced during the eight-month period reported an improvement in their overall health and wellbeing, including improved self-esteem and an improved capacity to deal with day-to-day stressors.
Compared to our typical movements in our normal day-to-day, dance uses a greater range of motion, often employing muscles and limbs in ways that are rarely used. Because of this, dance allows children to have better coordination and increases people's range of motion. Additionally, unlike some exercises that focus on one specific part of the body, dance requires the dancer to use the entire body which gives the individual a more comprehensive, full-body workout.
Dance Teaches Life Skills
Dance encourages girls to make friends through social encounters at their dance studios. Working as an individual within a larger group, dance also encourages children to cooperate and interact with each other, which instills a sense of teamwork and communication.
Of course, dance, in and of itself, is a natural pathway for communication. Through dance, girls can have a creative and healthy outlet to express their emotions, like frustration, sadness, and joy. Dance also helps girls communicate different ideas through shared teamwork with each other.
Dance Fosters Social Development
Dance allows young girls to learn how to work as a team, how to take turns, how to develop relationships, and how to follow directions. These positive attributes can have a major impact on students' behavior with their teachers and fellow students, fostering social development both inside and outside the classroom. This can translate to a positive and healthy learning environment.
While many schools have not implemented dance into their curricula, those that have witnessed a marked improvement in their students' social and emotional development. For example, after implementing a dance program in schools across Los Angeles, 66% of school principals reported an increase of acceptance among their students, while 81% said they found that students were treating each other with more respect, according to a 2014-2015 survey.
How Dance Empowers Women
Dance is one of the many activities and tools we can use to empower girls and women to achieve their dreams. Dance requires social engagement, communication, cooperation, and physical coordination, and through these attributes, girls can establish the building blocks for success. Let's help empower young girls with these amazing self-esteem skills and help them start building great character from a young age.
About Get It Girl LLC:
Get It Girl is on a mission to empower women and young girls who need a helping hand to achieve their life goals. Get It Girl provides resources, networking groups and programs that elevate education, employment, and mentoring opportunities. For more information, visit https://getitgirlsllc.com/
How Dance Empowers Women and Girls
women empowerment, what is contemporary dance, women empowering women, best dance movies,