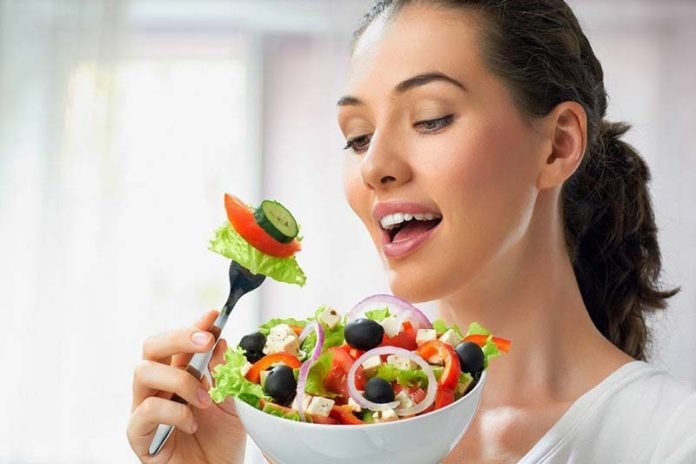 How Eating Smarter Can Increase the Efficiency of Women's Body to Survive : Life is an amazing opportunity given to us and which should never be regarded with anything but appreciation for our body and mind as well as the experiences we can witness. We have the chance to live well, to ensure a decent lifestyle for ourselves from any given perspective and this how life was meant to be lived.
Every detail counts when it comes to our personal experience and nothing should be left to chance or not perceived as important as it is. An overall healthy lifestyle will offer us the chance to enjoy life as much as possible in the best way there is. Eating smarter is a key element to focus on because we cannot be healthy otherwise and an ill body leads to an ill mind that does not let us enjoy the beauty of our existence.
Eat What Is Necessary and Make Smart Choices
Sometimes women are under the impression that the body needs more food than it does. The reality is quite different. Everybody has certain nutritional needs that can be covered in a smart way that does not include huge amounts of food that may not bring any health benefits. Women and men can be different from this point of view. It is well known the fact that calories are burnt easier by men than by women. Moreover, it is also a popular fact that emotions can also lead us to uncontrolled eating habits that are not good for our health.
Therefore, it is important for women to discover their real nutritional needs and adopt their eating habits to this. The A-Z diet study made over time focused on a wide range of popular diets and their included ingredients to discover what the body requires to cover its nutritional needs yet not bring unwanted fat to the surface.
Moreover, if we consider weight loss processes that womenoften undergo, it is important to mention that the whole trick there is to burn more calories than you take in. Choosing smart in terms of food can help you easily reduce the amount of intake of calories. Moreover, when intelligent eating habits are combined with proper physical activity, you will no longer have anything to worry about from this perspective.
Get to Know Your Metabolism Well to Ensure Smart Choices
Every human body is different from certain perspectives so we cannot all eat the same thing at the same hour and look or feel the same. Every metabolism plays a huge role in this case. Paying attention to it is a great way of discovering how to make smart eating choices that will keep our body healthy and strong for many years to come.
Once you get to know it, it is time to take care of it properly. You can do so by eating breakfast every day and making sure you eat good quality food that does not come with any negative effects for your health. It has been proven the fact that those who eat early in the morning, every day, manage to achieve a total caloric intake that decreases. Eating protein in various forms is also recommended for the most important meal of the day.
Moreover, let's not forget the fact that calories also represent the energy in the food we choose to eat. Those calories that you take in from chosen ingredients are transformed either into physical energy or body fat. When you eat more calories than the body needs, the surplus will become body fat. This is how the weight concerns start to appear. Extra weight does not only come with negative effects on our physical appearance and self-esteem but most importantly, on our health. The functions of the body are negatively influenced by anything it does not need yet receives every day because it cannot burn the extra calories nor keep up with the regular functioning system.
All in all, it is always important to find the middle ground for everything in life. Being aware of who you are and how your body functions or what it needs is essential if you want to make smart choices that will ensure long-term health. Using nutritional supplements like ginseng tablets when this is recommended is also an option to consider.
Related Videos:
Best Foods for a Woman's Body
5 Best Protein Sources for Women
8 Diet & Nutrition Tips
What to EAT! Basic Nutrition, Weight Loss, Healthy Diet, Best Foods Tips
4 Best Diet Tips for Women
How Eating Smarter Can Increase the Efficiency of Women's Body to Survive
diets for quick weight loss, healthy diet chart for indian womens, women's nutrition guide, diet plan for 30 year old indian woman, How Eating Smarter Can Increase the Efficiency of Women's Body to Survive, healthy diet chart for glowing skin, women's nutrition plan, diet plan for 35 year old indian woman, diets for women's weight loss,
How Eating Smarter Can Increase the Efficiency of Women's Body to Survive