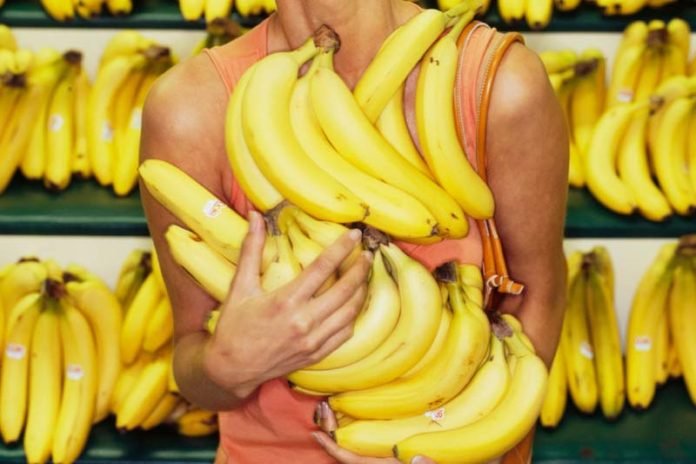 How to Gain Weight for Females : Today, weight is one of the most sensitive subjects among women since anyone skinny is often viewed with envy and suspicion. With only 2% of the world's population underweight, it's quite obvious why there is little support when it comes to weight gain. However, although being obese is as a result of bad lifestyle, underweight can mostly be attributed to the genes and very little to do with how you are carrying out your life. Unfortunately, instead of getting empathy there is often very little understanding and support for those who want to gain weight. But how can you gain weight as a female?
How to gain weight as females
1. See your doctor
Medications, medical conditions, and other psychological issues may lead to weight loss or make it difficult to gain weight. Problems such as seasonal illnesses, injury or food poisoning can also lead to weight loss. More so, if your body is the ectomorphic type, weight loss can be much more dramatic than you thought. The best thing to do at this juncture is to consult your doctor so that he can rule out any medical issues. Remember it's very hard to gain weight if you are sick.
2. Eat more dairy products
One of the fasted ways to gain weight is to eat more dairy, pudding cream, ice, desserts and cottage cheese. In fact, you can decide to add some cheese to your every meal. Always try to incorporate healthy fats into your snacks and meals. Smear nut butter onto butter, whole grain crackers, and banana slices. Dip bread into a seasoned oil and eat. If you are looking to gain weight, this is the surest way to do it.
3. Be careful when choosing your beverages
When you start the process of gaining weight, it's also very important to choose your beverages wisely. Choose milk, 100 percent fruit juice and vegetable juice as this will accelerate the process. You can also take a smoothie with cottage or yogurt or even scoop some protein powder. Eating avocado is one of the best ways to make your smoothie creamy. When taking breakfast, ensure that you are eating strategically. In fact, anytime you are taking breakfast make sure you are consuming the highest amount of calories before feeling satisfied. You can start with eggs and avocado slices and finish with whole grains if you are still feeling hungry.
4. Increase your calorie intake by at least 20%
Apart from the calories that you need to maintain your weight, make sure that you eat at least an extra 20%. For instance, if you need 1000 calories to maintain your weight you should consume 1200 calories daily by having weight gain foods like Red meat and eggs. This will be very helpful when you start to gain weight. The best way to measure this is using the weight gain calculator. This not only determines your macro-nutrient ratio but will also add you an extra 20%. Before taking anything, make sure that you read the instructions first. If you realize that you are not gaining any weight with the extra calories, you should continue increasing the amount until you start feeling that you are gaining weight. For your weight gain process to be successful, aim at gaining 1-2 lbs of weight every week.
5. Eat frequently
The worst thing when gaining weight is a poor appetite. Instead of forcing yourself to eat, you should eat 5 to 6 meals daily. You can space them out at 3 to 4 hours intervals. This will ensure that you gain faster. Do not hesitate, when it comes to gaining weight, start small and increase the amount of food that you eat gradually.
6. Get active , engage in weight lifting and training
Although it's true that you will have to consume more to compensate for the workouts, getting active is not only good for your health but will also help you gain weight fast. Weight lifting and strength training are very effective in adding lean muscle mass and weight.
You can do some simple exercises at home or sign up for gym activities. While doing this, do not forget about aerobic activities and the best weight lifting belt as this will prevent you from getting injuries. You should do at least 150 cardiovascular activities every week. If you add this to the best workout supplements for women you will gain weight within no time. You can check out this article to know how to gain weight fast. However, if you are not sure of what to do always consult a doctor or a dietitian so that you are sure for the best way to it.
7. Drink more calories
You might not be aware but some drinks contain a lot of calories. This is one of the best methods if you are looking to gain weight fast. Nutritionally, energy shakes and milkshakes between the meals is a sure way to gain weight. If possible, ensure that they are prescribed by your doctor or buy them from a recognized health shop so that you do not have any problem. Typically, liquid drinks are of high quality and contain a lot of nutrients.
Alternatively, you can prepare your own shakes, which is not only cheaper but fresh as well. After making one add protein powder, vanilla, nuts, oils fruits among other things. Just make sure that what you have prepared is rich in calories.
8. Focus on resistant training
Instead of doing a lot of cardio, do a lot of resistant training to help you gain weight and improve your weight. Adding body mass will make you healthy and also increase your body weight fast. Your ultimate goal should always be to add some body fat and muscle weight. While doing this, avoid gaining too much fat since you might end up with a skinny shapeless body.
Conclusion
While gaining weight is one of the hardest things to do, if you focus well and with the right tools you can add that elusive pound within a short time. The fastest way to gain weight is to eat more dairy products, mind your breakfast, increase your calorie intake, eat frequently, get active drink more calories and focus on resistant training. However, if you are not sure of what to do always consult a doctor or a dietitian so that you are sure o the best way to it. Do not forget about the best workout supplements for women.
If you wish to get your post published in Women Fitness Magazine, You are most invited for Guest Post.
Related Videos:
How to gain weight fast
From 96 to 147 pounds Best weight gain video for Skinny girls (Apetamin)
Best Tips to Gain Weight for Skinny Women
Skinny Girls Guide: To Weight GAIN!
How Women Can Gain Weight
Workout Plan to GAIN WEIGHT for Women
Healthy Ways for Females to Gain Weight
Top 10 Home Remedies for Weight Gain
How to Gain Weight for Females
Author Bio:
Emily is founder of BodyShape101.com, a blog where she and her associates talk about exercise, fitness, and yoga. Their aim is to help people like you to achieve perfect body. BodyShape101 is concentrated on exercise & fitness tips, and making the most out of it. She is also a mother of one and she tries to find balance between her passion and her biggest joy in life.
How to Gain Weight for Females
how to gain weight for females in 10 days, exercise to gain weight for female at home, how to gain weight for females in hindi, How to Gain Weight for Females
female weight gain meal plan, exercise to gain weight on face, exercise for increasing weight, how to gain weight fast for skinny people, how to gain weight in 1 month, How to Gain Weight for Females