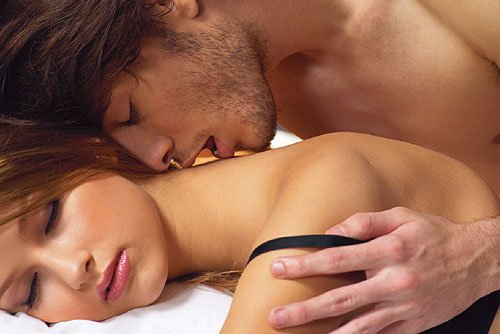 How Normal Is It for Sex to Hurt? Sex may be pretty much synonymous with pleasure, but that doesn't mean that the experience is always pain-free. If getting it on makes you feel things in an "ouch" kind of way, you're not alone. According to a new study published in the Journal of Sexual Medicine, a whopping 30 percent of women reported pain during their most recent roll in the hay. 
How Normal Is It for Sex to Hurt?
The study analyzed data from the Center for Sexual Health Promotion at Indiana University's 2012 National Survey of Sexual Health and Behavior and also found that nearly half of women said they hadn't communicated their pain to their partner and kept going as normal. Ow. The next most common responses were to apply lube or change positions (about a quarter of women each), but the study text reminds women that there is a difference between "nonclinical" and "clinical" pain—a.k.a. what a little lubrication or new angle might fix and what might need medical attention.
.
.
.
If you wish to get your post published in Women Fitness Magazine, You are most invited for Guest Post.
.
.
.
How Normal Is It for Sex to Hurt?
Source: http://www.womenshealthmag.com/sex-and-relationships/painful-sex