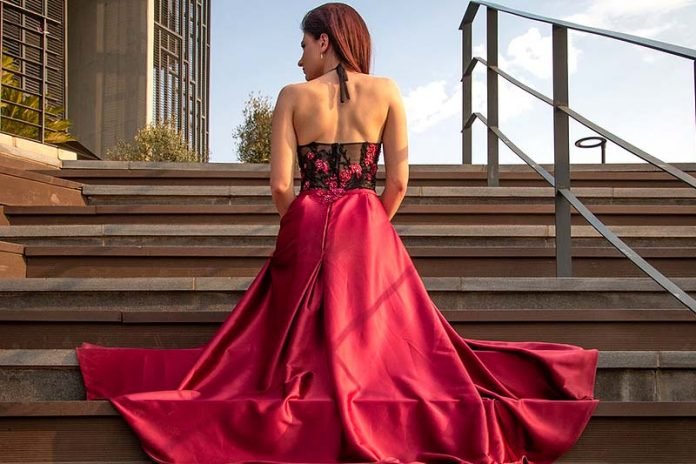 How to Alter the Prom Dress According to Your Size? It doesn't matter how beautiful your dress is: it isn't any good if it doesn't fit you. To make sure it does, alter it to your size. With that said, following we are giving you some tips that will make sure the dress suits you perfectly on your big night despite your body shape.
The Perfect Fit
Although women in the magazine have almost impossible beauty standards, they are in healthy shape. That doesn't hold true for teens, they have different body shapes, and prom dresses come in all of them. So, finding the dress that fits you perfectly is quite a challenge. Several rules of thumb will help you choose a dress.
But the story doesn't end with selecting your dress: you have to make alterations to ensure it fits you perfectly. Yes, you need to tweak the dress until it fits you well.
Size Issues
When you alter a dress, it's easy to take the fabric away and add more layers. When taking the fabric, assure that colors match along with other materials. You need to find a way to hide the seams. If you can't choose between two sizes, go for the larger one.
You won't regret it afterward. Large sizes are easier to alter and might save your money. Don't worry: there isn't any price difference for one-five inches.
Length
Prom dresses are made for girls who are shorter than 5 feet and 9 inches tall. In case you are shorter in height, have your dressed hemmed. If you are taller than 5 feet and 9 inches, then you might need to shop for tall specialty dresses to ensure you have enough fabric to alter the dress according to your length.
Let the seamstress size you with and consider your footwear. The last thing you want on your wedding day is tripping over yourself. Why? It's because you wore high heels. If you don't want to break your feet, try flat heel shoes.
Style
Some styling touches and fabrics are easy to alter as compared to others. A dress with several layers is challenging to alter and will cost you more. Silk and Taffeta are a good example. They are hard to work with and will cost you more in the end. You need to look for elegant and high-quality cheap prom dresses that won't challenge your seamstress. It will only cause you trouble in the end.
Where to find the Dresses?
You have invested a lot of time to find the perfect dress. It will almost kill your spirit if you find that your dress isn't the style you wanted, or perhaps doesn't fit you. Well, you can't find the perfect fit, you have to mind some alterations. So, buy your dress a few months before the big night. It will save you from a lot of trouble.
Mind these facts before you go out to shop your dress. These tips can help make or break your prom experience. So, be patient and assure the dress can accommodate rework efforts.
Related Videos about How to Alter the Prom Dress According to Your Size :
Prom Dress Alterations (Quick Fixes)
How to alter a Size 18 dress into a Size 8
HOW TO: Cut your Prom Dress shorter and rewear it
How to Alter the Prom Dress According to Your Size?
how to alter a prom dress that is too big, how to alter a dress, how to alter the bust of a dress with a lining, how to shorten a prom dress without cutting it, prom dress alterations, how to alter the back of a dress that is too small to zip up, prom dress alterations price list, how long do prom dress alterations take,