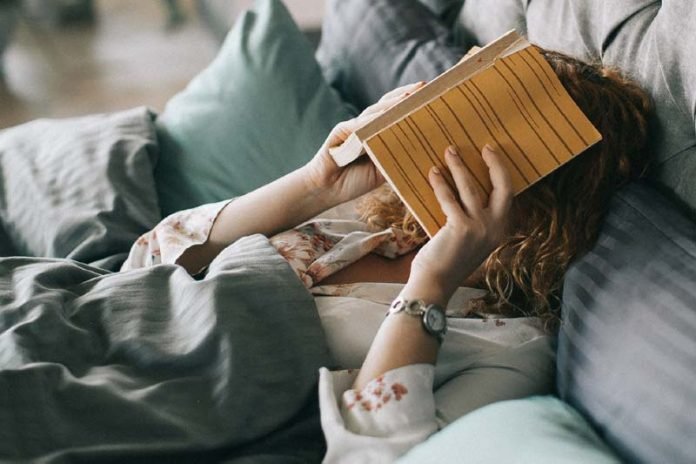 What Women Need to Know About Sleep Apnea : By Aeroflow Pulmonary
Sleep apnea studies and treatments tend to be geared more towards men, as they are more prone to developing this sleep disorder. However, that doesn't mean women shouldn't consider for tests and treatment. It's extremely prevalent among them as well. Sleep apnea is common in 70% of older males and 56% older females, yet this small difference often leads to women being under-diagnosed or misdiagnosed. As a result, they often suffer from sleep apnea's harmful effects for even longer.
Why Sleep Apnea Is Worse in Women
When a person has sleep apnea, they experience apneas or episodes where their breathing either partially or fully stops during sleep, causing a variety of adverse health effects that differ for men and women. Women often need more quality sleep than men because they have less testosterone, which is essential to manage the stress caused by sleep deprivation. As women age and their estrogen levels drop, they often find it more difficult to quickly fall asleep.
When women don't get the quality rest that they need, their sleep apnea symptoms tend to be much worse and can lead to life-threatening issues. A recent study of patients recently diagnosed with sleep apnea showed increased thinning of the cerebral cortex, leading to more cognitive issues such as memory loss, decreased motor function and increased difficulty with mental processes – occurring more frequently among women than men.
Another study found that women with sleep apnea have higher troponin levels, which can lead to early heart injury and increase the risk of heart disease, heart failure, coronary artery disease, and cardiac enlargement.
Why More Women Aren't Diagnosed
Sleep apnea is often underdiagnosed or misdiagnosed among women because its symptoms appear differently than they do in men, and there is a different attitude when it comes to women having sleep apnea. Unfortunately, men with sleep apnea are stereotypically seen as overweight, but people of all ages, shapes, and sizes suffer from it.
While men suffering from sleep apnea exhibit more outward-facing symptoms like snoring loudly or gasping for air while sleeping, women are more prone to anxiety, depression, daytime fatigue, high blood pressure, mood swings and changes with their decision-making.
Women are also often much lighter sleepers than men. A woman may wake up to her partner choking in their sleep or snoring, but men will typically sleep through these disturbances. Therefore, men aren't always able to point out when their partner may have an issue.
Because these differences make sleep apnea more difficult to detect, women are often diagnosed with insomnia, depression or hypertension instead of receiving sleep apnea treatment that could greatly enhance their quality of life.
How to Diagnose Sleep Apnea in Women
The key to diagnosing sleep apnea in women is education. Doctors need to recognize the different symptoms that women face and teach them how to recognize the symptoms themselves. Things like chronic fatigue, headaches or waking multiple times a night may all indicate sleep apnea.
Additional factors that increase the risk of sleep apnea in women include menopause, being older than 55, pregnancy, having a neck circumference greater than 16″ and anxiety or depression.
After discussing sleep issues with a doctor, the next step is to have a sleep study done. This can either be performed in a sleep lab or with a take-home sleep apnea test. Then, a qualified sleep technician will review the results to see how many apneas they experience, as well as the duration and intensity of each episode to see if they have sleep apnea and if so, determine the severity.
The most common sleep apnea treatment method involves the use of a continuous positive airway pressure (CPAP) machine, which delivers a constant stream of air pressure to keep airways open and allow patients the oxygen needed for quality sleep. Some patients – both men and women – say that they feel better in as little as one night with the use of their CPAP machine. It's necessary for restoring their quality of life.
Women don't have to suffer just because their symptoms look different when the most effective treatment is highly beneficial for both genders. If you're a woman experiencing sleep apnea, please take the necessary steps to improve your quality of sleep and quality of life, and encourage others to do the same.
Related Videos about What Women Need to Know About Sleep Apnea :
Sleep Apnea
Women and Sleep Problems
Sleep Apnea More Subtle In Women
Women & Sleep Apnea – Getting the Right Diagnosis
HIDDEN DANGERS OF SLEEP APNEA IN WOMEN
Related Infographics about What Women Need to Know About Sleep Apnea :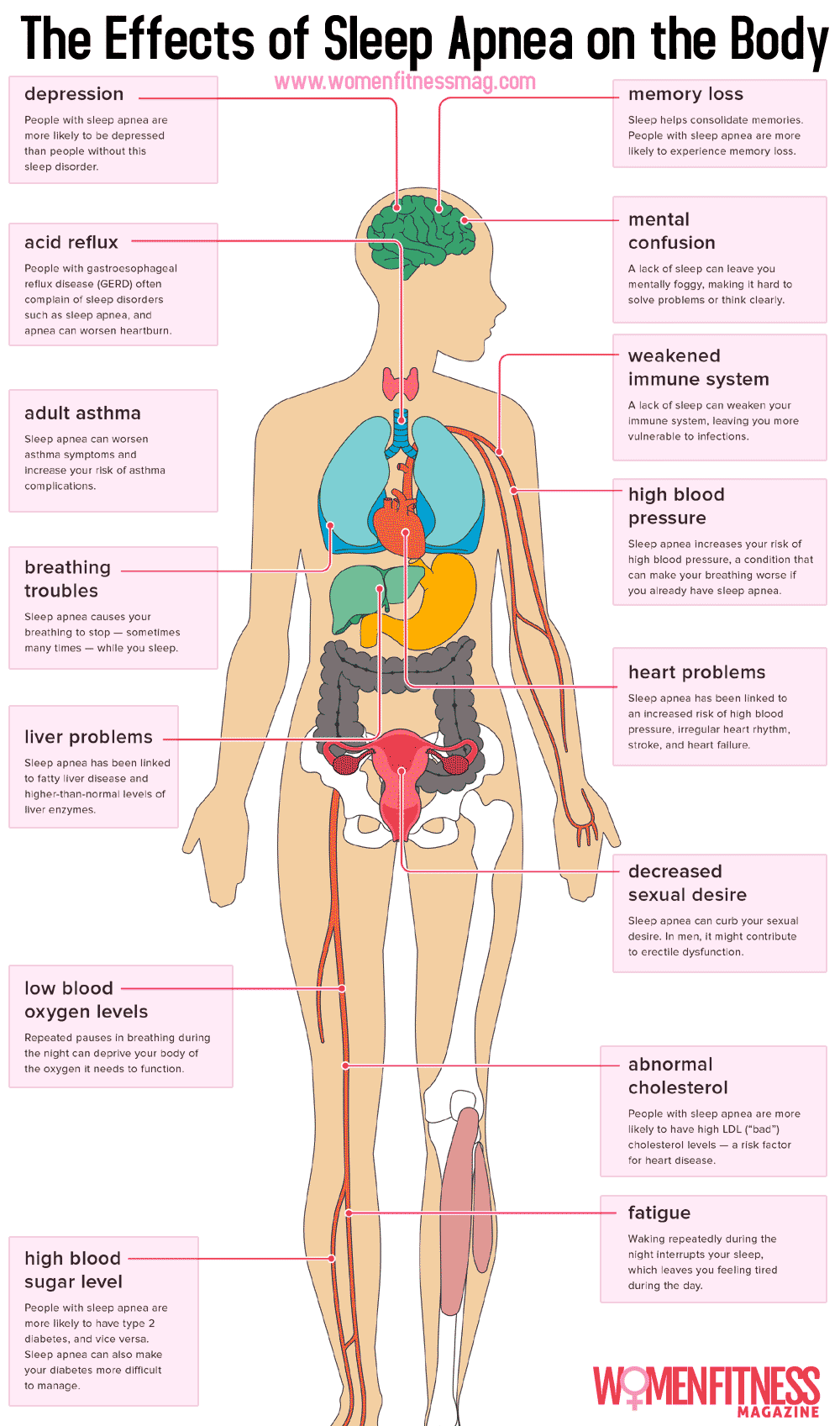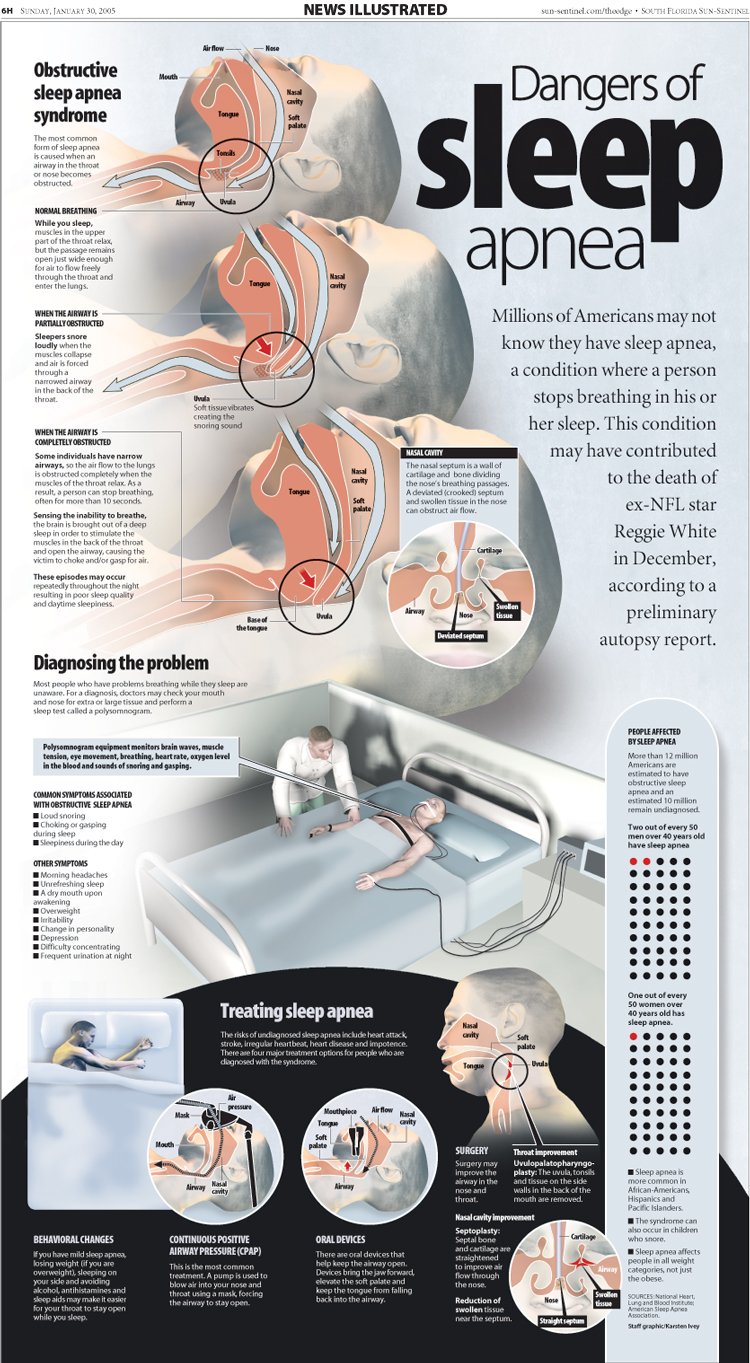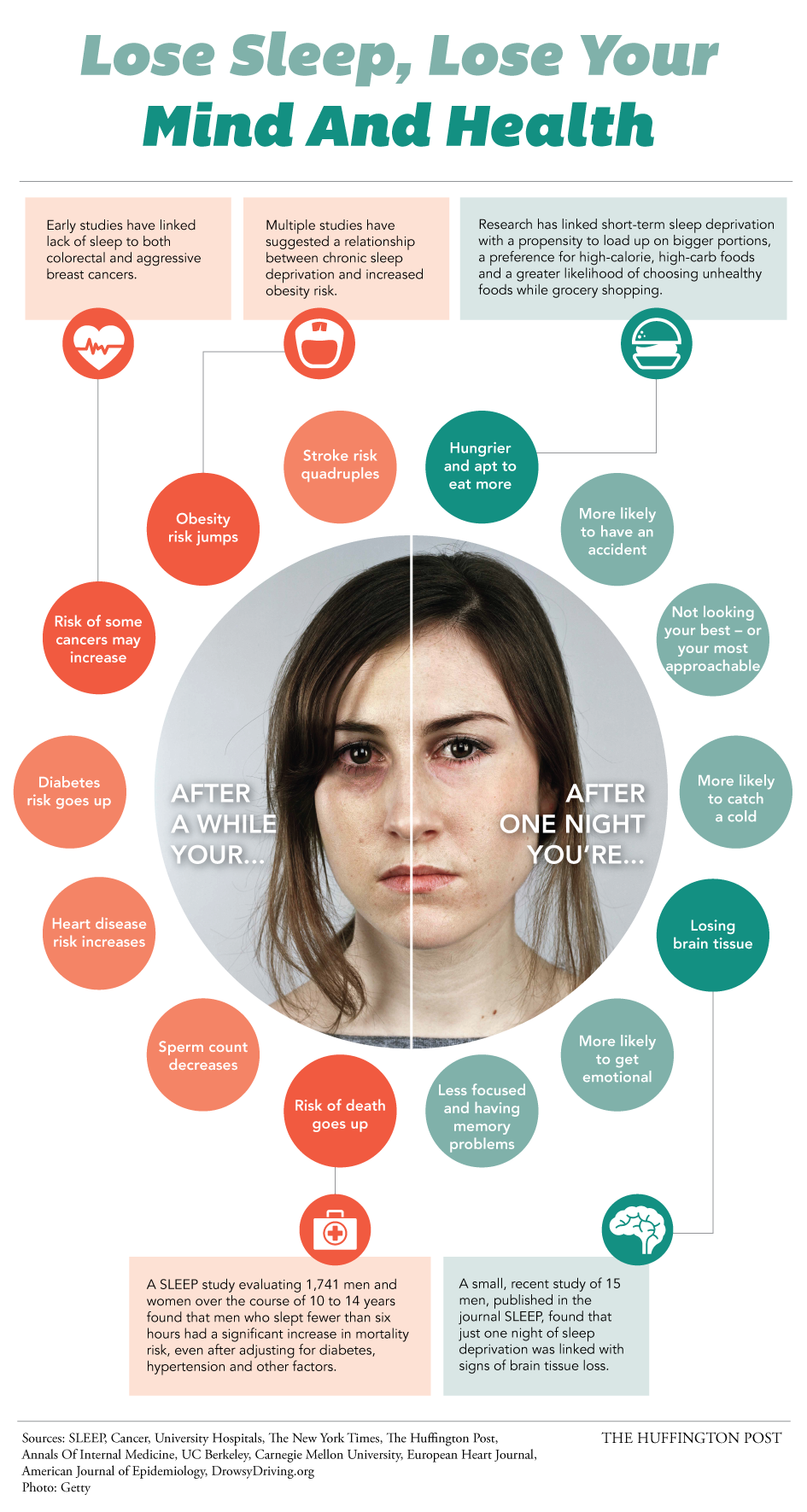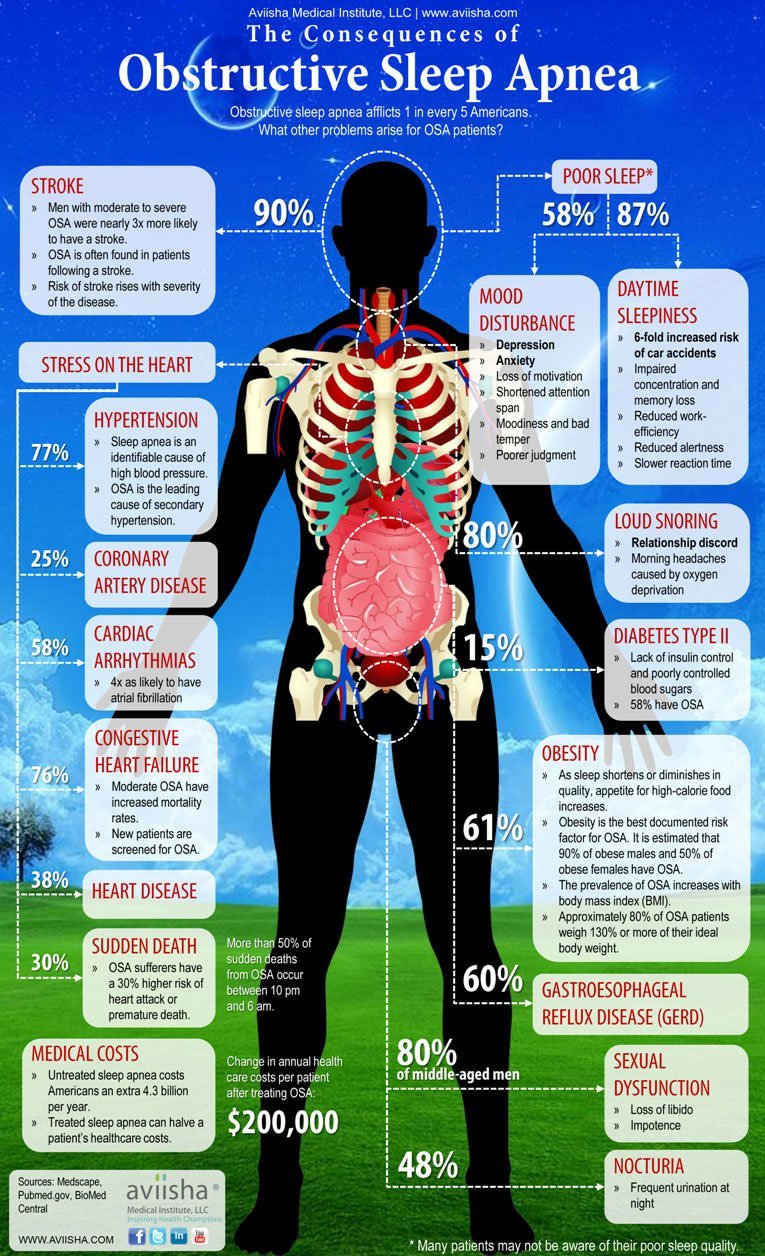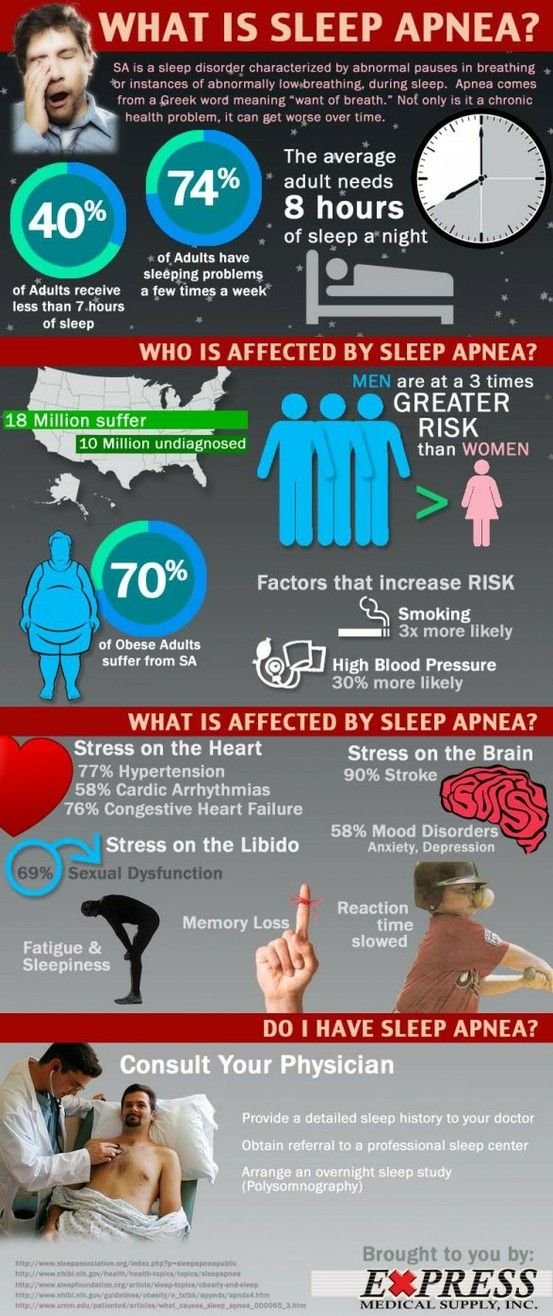 What Women Need to Know About Sleep Apnea
warning signs of sleep apnea, sleep apnea treatment, sleep apnea test, subtle signs of sleep apnea, sleep apnea causes, sleep apnea without snoring, is sleep apnea real, central sleep apnea, Know About Sleep Apnea