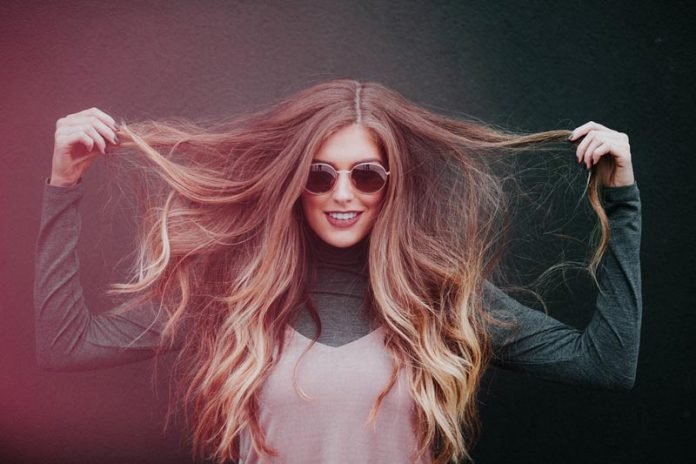 How to Avoid Common Hairstyling Mistakes Without Starting from the Beginning : Our hair greatly affects our appearance. That is why every girl strives to have healthy and shiny hair. However, you can easily damage it due to improper care. The regular use of flat irons, dyes, shampoos, and conditioners that do not suit your hair type makes hair brittle and thin.
Restoring damaged locks is almost impossible. You will have to spend a lot of time in beauty salons and pay a lot of money. But even after making such huge efforts, the positive result is not guaranteed. That is why you should care about hair every day. In this article, we have collected the most common mistakes that girls make during daily styling. Interested? Read on.
How to use irons?
Flat and curly irons are the most popular tools girls use for hairstyling. Although such tools can damage your hair and make it brittle and thin from overheating, girls don't stop using them. However, with modern technologies, you can minimize the harm on your locks. Determine your hair type to choose the best tool for you. If your locks are pretty heavy and hard to manage, you need to select from the best flat irons for thick hair. But even this will not save you from mistakes associated with its use. There are some secrets below.
Before styling, make sure:
Locks are dry;
The hairstyling tool is suited for your hair type;
A heat protectant is applied. Some stylists even believe that not using thermal protection before hair styling is the biggest mistake girls make;
Also, remember the healthy tips below:
Do not repeat passes over the same tuft of hair. The locks need to be cold;
Take large tufts of hair if they are thin, and less if they are thick;
Do not press much on hair.
Blow-dryer mistakes
Wet hair is very vulnerable. It is easy to damage; therefore, you need to be especially careful about hair after washing. In this section, we dwell on the rules of hair drying.
Just after washing, women tend to leave the towel for like 30 minutes or even more. But the stylists do not recommend to do it. That cotton could be the cause of additional hair friction and break hairs off before you even take the dryer. So what is the recommended time hair dry with a cotton towel? 0 minutes. Are you surprised? It turns out that if you want to get rid of excess water, you need to use a microfiber towel. And do not leave it for more than 10 minutes. If you have fine-to-medium locks, you can start to blow them to about 80% dryness.
Otherwise, your hair should be about 50% dry before beginning to use a hairdryer. Make sure not to use a brush on wet hair. Take it only when the locks are dry, set the medium heat, and low speed. The stylists advise starting the drying from the temples, hairline, and crown then move backwards to the nape. And do not forget about temperature protectors. In the next section, we will tell you about the mistakes related to choosing the styling products.
Choose the right hairstyling products
Using heat protection products is obvious. Also, make sure you use the shampoo for your type of hair and do not forget about the conditioner. Right products will protect your locks from damage. The main secret of using the styling products is to know exactly your type of hair and select the creams, sprays based on it. The sun can also damage your locks; therefore, we recommend you to buy the sun protecting spray, especially in summer.
Conclusion
We hope that in this article, you found answers to many important questions related to hairstyling. Remember that healthy hair depends only on your care. Write in the comments below, your secrets for making incredible hairstyling, or share your favorite products.
Related Videos about How to Avoid Common Hairstyling Mistakes Without Starting from the Beginning :
5 Hair Styling Mistakes We Should Avoid
Common Mistakes With A Flat Iron
5 Hairstyles You'll Want to Try In 2019 | Hottest Hair Trends
THE BEST HAIRSTYLE FOR YOUR BODY TYPE | TALL, PETITE, CURVY, PLUS SIZE | Brittney Gray
How to Avoid Common Hairstyling Mistakes Without Starting from the Beginning