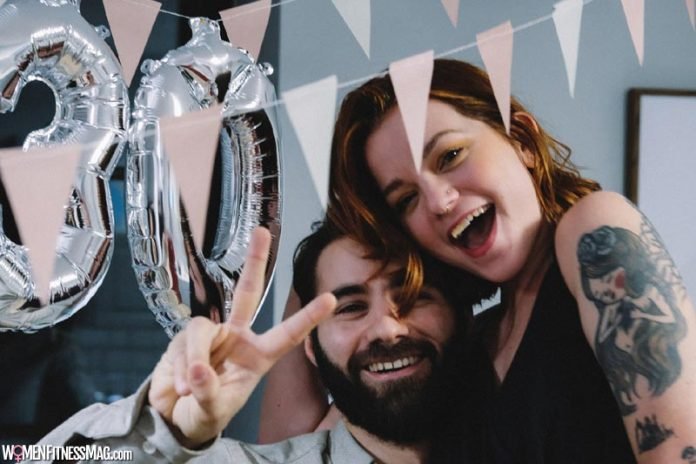 How to Celebrate Your Boyfriend's Birthday? Without your significant other, your life wouldn't be as wonderful. Sure, your career, friends, and hobbies play a big part in your life, but without this one person, you would surely feel like something is missing. It's no surprise then that you would like to find an unforgettable way to celebrate their birthday.
Although it might be an easy task at first glance, as you know each other well, you might realize that you had used up all the best ideas. If that's the case, then you've come to the right place. In a moment, we will share our thoughts on how to celebrate your boyfriend's birthday. Let's go!
Visit a Sex Shop
Our world moves at a rapid pace, and if you don't pay attention to the news even for two weeks, you might be surprised by the current state of global affairs. Maybe the world of sex toys doesn't move as fast, but if you haven't paid a visit to a sex shop in quite some time, you might be surprised by what you can find there – dildos of all shapes, sizes, and colors, sex dolls that somehow don't look as creepy as the older models.
Let's also not forget about all the BDSM equipment, which is all the rage now thanks to the popularity of 50 Shades of Grey. You can visit a sex shop together, and hopefully, you'll be able to find a way to enrich your sexual life.
When you finally visit this magical place, there's no need to be ashamed of yourself if you cannot stop giggling like a little kid. We were also surprised by the shapes of some sex toys, but apparently, dragon dildos are all the rage now. If you would rather order something special for your boyfriend on the internet, you can check out Silicon Wives.
Bungee Jumping
It doesn't matter if your boyfriend works as an accountant, or if his primary source of income is his travel blog – if you think that he is at least a bit adventurous, you could go bungee jumping. Admittedly, it's not for the faint-hearted, but if your boyfriend sometimes complains that there's not enough excitement in his life, we have a great solution to this problem.
It would be a more memorable way to celebrate his birthday if he hadn't ever done that before, but unless your boyfriend is a retired Navy SEAL, he won't keep a stone face. We also suspect that there might be some screaming as well.
Wilderness Awaits You
If your boyfriend is an outdoorsy type, you could take a tent and go to a forest – obviously, the more remote the place, the better. Ideally, there would be some legends about ghosts or witches living in the nearby woods, to make the trip even more exciting.
Try to limit the use of smartphones and laptops, unless you intend to watch Blair Witch Project. If you have any experience with the wilderness, you could go one step further and leave all electronic devices at home. Okay, but what would you then do in the woods? Look at the stars, play cards, and have lots of sex. It seems like a pretty good way to celebrate your boyfriend's birthday.
What about His Hobbies?
Another excellent way to show your boyfriend how much you love him is by getting involved in his hobbies. If he loves going to the gym, and takes great pride in his muscles, showing them off at every occasion, you could go to the gym with him! It would be a great and healthy way to spend your time. Let's not forget about the best part – you could stare at his glistening body and watch his muscles tense up in action.
You might even discover that despite all the sweat and pain, it is surprisingly enjoyable. That's because physical activity causes your brain to release endorphins, which positively affects your mood. Think of sex – you also get sweaty, and sometimes it hurts, but still, you enjoy it. The one difference is that you won't get ripped arms from sex.
On the other hand, if your boyfriend is into roleplaying games, like Dungeons and Dragons, you could join him and his friends, create a complex character, and take part in epic and dangerous adventures. Who knows, maybe you'll find it fascinating enough not to stop roleplaying later on, even in your bedroom?
Take Your Pick!
Our lives wouldn't be the same without our loved ones, and celebrating their birthdays is one way of showing them how happy we are that they are present in our lives. No matter how long your relationship is, we hope you'll use some of our ideas and have a lot of fun together!
Related Videos about How to Celebrate Your Boyfriend's Birthday :
SURPRISING MY BOYFRIEND FOR HIS BIRTHDAY!!!
WHAT I GOT MY BOYFRIEND FOR HIS BIRTHDAY | INSPIRATIONAL | Gift ideas for your boyfriend
WHAT I DID FOR MY BOYFRIEND'S BIRTHDAY
How to Celebrate Your Boyfriend's Birthday?
Romantic Surprises for boyfriend Birthday, Creative birthday surprise ideas for Boyfriend, Birthday celebration ideas for boyfriend in Mumbai, Creative Birthday ideas for boyfriend, Surprise birthday party ideas for boyfriend, Best gift for boyfriend on his birthday, How to surprise your boyfriend on his birthday, What to do for your boyfriends birthday with no money,