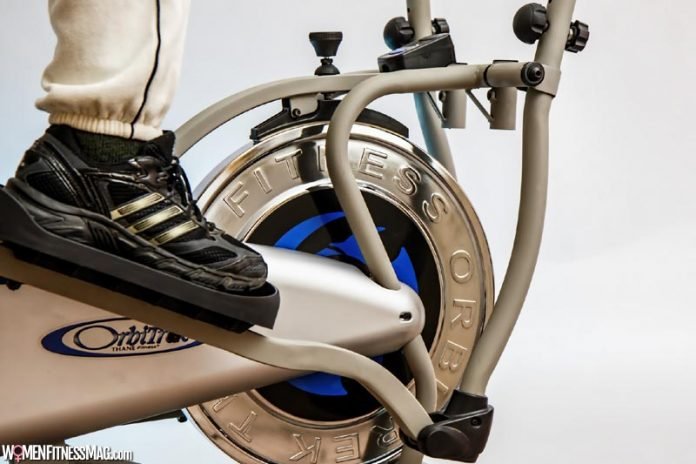 How to Choose the Right Exercise Equipment for Seniors : As you get older, your muscles and bones become weak day by day. But even at this age, you can look younger and active if you involve yourself in physical activities. Exercise is a great way to stay healthy and active even in your seventies. Experts at Fit Notch believe that seniors' proper workout equipment can help them mentally and physically fit throughout their life.
However, at an older age, having pain in your back and joints is quite common. In this case, you must consult your doctor or physician to recommend special exercises for seniors and equipment.
Exercise equipment made for older people is a little bit different for the ones made for professional athletes and younger age groups. Therefore, you need to be cautious when choosing fitness machines that can severely impact your joints and muscles.
This guide is specifically meant for seniors who have difficulties choosing the right exercise machines to exercise at home.
Elliptical Trainers


Elliptical Trainers are full-body workout machines with low impact on joints and muscles. Ellipticals are versatile and have easy to use interface. For Seniors, we recommend going for ellipticals that come with at least eight levels of magnetic resistance.

Make sure the elliptical machine that you choose comes with safety handles. Safety handles matter a lot, especially when you are buying an elliptical machine for older people. The handles provide extra support to people who have less strength to sit for a more extended period.

The last thing that you can look for in an elliptical machine is the footpads. Always opt for anti-slip wide foot pads as they give more balance and keep you safe from injuries.

For seniors, we do not recommend ellipticals with pre-set programs. Pre-set exercise programs can put a strain on muscles and joints. Thus we advise choosing an elliptical with manual settings.

Stationary Bike


Stationary bikes, especially the recumbent bikes, are a valid form of exercise equipment dealing with arthritis. Always opt for a stationary bike with back support to ease pressure on your spine. A recumbent bike with a back support seat puts less strain on your hips and joints for long hour exercise. Chairs with adjustable height put less stress on your legs while you paddle.

Moreover, look out for a well-cushioned seat for extra comfort on your hips bone. Lastly, make sure the bike comes with variable controls to adjust the speed manually. For seniors, stationary bikes with manual speed control are more effective as compared to automatic ones.

Furthermore, for seniors, it is highly advised to choose foot pedals with straps over them. This gives more control and avoids any injuries in case of foot slip while exercising.

Resistance Bands


Resistance bands can help in strengthening your muscles and bones more naturally. For older geeks, resistance bands with handles provide more grip and safe movements while exercising. Avoid using bands with flat handles as they might slips from your hands and result in injuries.

Resistance bands come in different colors and levels of resistance. For people in their seventies, it is highly advised to start from the groups with lower resistance. Once you build enough strength, you can then slowly move on to higher levels.

For safety concerns, run your fingers up and down the bands to see any crack or tear.
Finally, when it comes to choosing the most effective form of exercise equipment for older people, there are hundreds of options in the fitness industry. However, these three equipment are highly recommended by physicians and experts for the older age group. So, it is crucial to know the factors when buying exercise equipment for seniors.
Related Videos about How to Choose the Right Exercise Equipment for Seniors :
Exercise Equipment for Seniors : Shaping Up
What is the best exercise machine for older adults? Best gym machine for older people?
Fitness & Exercise Tips : Best Type of Exercise Equipment for the Elderly
How to Choose the Right Exercise Equipment for Seniors
best home exercise equipment for seniors, best exercise equipment for seniors 2019, best home exercise equipment for beginners, best exercise equipment for over 70, best single piece of home exercise equipment, best exercise equipment for home, best home exercise equipment for over 60s, exercise equipment for seniors with bad knees,