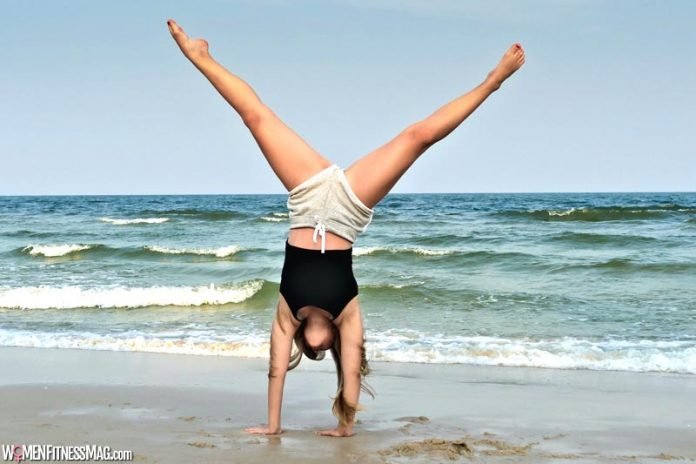 How to Exercise Without it Feeling Like Exercise : The word exercise can be daunting. Maybe it brings to mind the gym and equipment you have no idea how to use. Or all those people out running and you don't know how they keep going. When you decide to start exercising, it doesn't have to entail a scary fitness regime. There are lots you can do to keep your body moving and have fun while you do it.
Try Walking
Walking seems to go under the radar as a form of exercise but it comes with so many health benefits. With it beginning to get colder outside the last thing you want to do is go for a stroll. So be sure to make the experience pleasant for yourself. Research scenic routes, get your women's thermals on, load up a podcast, and away you go. Walking can do wonders not only for your physical health, but your mental health too.
Online Classes
For those of you who are beginning to develop your own excercise routine, you may not feel comfortable in a gym. However, this doesn't mean you can't explore the world of workouts. There are so many out there: from A-lister cardio to booty blasts. You can get involved from the comfort of your own home. You can try a bunch of them and see which one you like the most. You're much more likely to stick to one if you're having fun doing it.
Swimming
When you swim you give your whole body a workout. You can work your muscles, and if you pick up the pace you can also get a cardio in while you're at it. You can ease yourself by swimming a few lengths and then begin to build your numbers up. You can mix things up for yourself by practising different strokes You can use your time in the pool to switch off from the rest of the world, and focus on your laps.
Move More
Your body was made for moving. Whether you're doing the housework or playing with your kids, any physical activity is good activity. Some days you'll need to motivate yourself to move and others you'll find yourself craving a dance around the kitchen. You can do something different each day, as long as you're moving.
No matter what form of exercise you try, it's great that you're taking that first step in starting a healthier lifestyle. What's your favourite way to get your body moving?
Related Videos about How to Exercise Without it Feeling Like Exercise :
The Secret to Exercising Without it Feeling Like Exercise
HOW TO LOVE EXERCISE | 5 fitness strategies to exercise regularly (& enjoy it)
How To Get Fit WITHOUT IT FEELING LIKE EXERCISE
Get in shape for Summer! 10 Ways WITHOUT Exercise!
How To Live An Active Lifestyle – Ways To Be More Active
How to Exercise Without it Feeling Like Exercise
fun exercises to do at home, fun ways to exercise at home, activities that don't feel like exercise, list of exercise activities, indoor exercise games for adults, fun ways to exercise and lose weight, workout for when you don't want to workout, outdoor exercise activities,