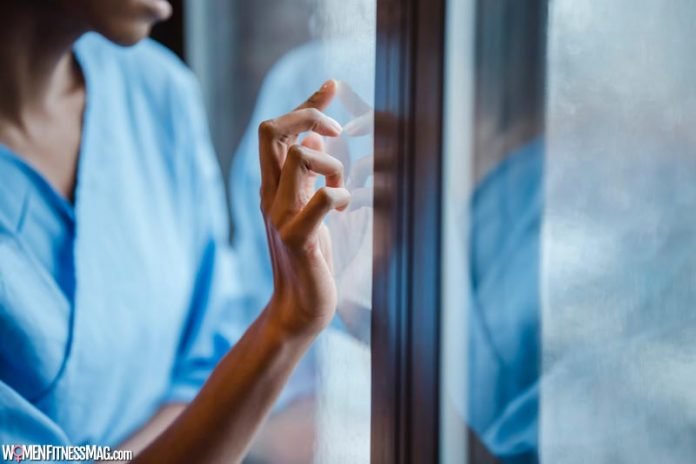 How to Find A Rehab In Florida : A drug rehab is a live-in program that provides targeted rehabilitation. Rehab, short for residential rehabilitation provides people with severe drug abuse, care and medical treatment. Since it is very difficult to let go of drug addiction while living in the society, rehabilitation centers hold great importance.
For a person addicted to drugs, socializing with society is not only difficult but disastrous for all parties involved.  A drug rehab helps addicts let go of their addiction and re-enter the society as a stable person. Different rehabilitation centers have different programs that cater to addiction of all sorts. While some rehabs provide complete residential facilities, there are some that provide shorter and more independent living models. Rehab is not the same for everyone, the programs are formulated keeping the addict and the intensity of their addiction in mind.
Why You Need A Drug Rehab?
Going to a rehabilitation is a crucial step for your road to recovery. There are many people who ignore the need for a rehabilitation center and continue to put theirs and other's  lives at risk.  They simply do not feel the need to go to a rehab. Understandably, it is a difficult decision to make. However this decision can surely change your life around. If you are unable to tell on your own whether you need a rehab center, this will help you.
Signs That You Need Rehab
Drugs Have Taken Over Your Thoughts
Drug addicts spend most of their day either getting or thinking about getting high. Your day to day life starts getting disturbed. You are not able to carry out simple functions and further isolate yourself from the society.  You stop doing all the things that used to bring you joy, know all you think about is drugs. This is a big sign that you need to get yourself enrolled in a rehabilitation center.
Health Scares
Drugs are hazardous to your health. Different drugs target different areas of your body but all of them affect your health in one way or another. As an addict, you may have several things wrong with your health and the root cause of most of those health implication is definitely drug usage. If you want to live your life as an enabled healthy being, going to rehab is your first step towards restoration of health.
Overdose
If you keep using the same drug for prolonged intervals of time, you are very likely to develop a tolerance against it. The high gradually decreases and to feel higher you start increasing dose. This is an unstoppable progression until one day you over dose and become a threat to your own life.
Failed Attempts At Quitting
Many people avoid going to the rehabilitation center and try to quit their choice of drug on their own. However, it is not as easy as it seems. Quitting and failing to quit is a vicious cycle that can only be broken if you join a rehabilitation center.
Drug Abuse In Florida
Florida with all its population has  great numbers of drug addicts. There is an opioid crises that the whole country is facing including Florida. The most commonly taking drugs in Florida are as follows:
Marijuana
Opiates
Xanax
Valium
Heroin
Cocaine
Since the outbreak of Covid'19 the death rate caused by drug abuse has risen to 70% . If the novel virus has had a big impact on you, pushing you into the gallows of drug abuse, it is best if you join a rehabilitation center for your own safety.
How to find a rehab in Florida?
There are over 700 drug rehabilitation centers in all of Florida. Most of these centers are near the major cities, making it easier for people to enroll themselves. If you are hesitant in getting help because of absence of insurance, you'll be surprised to learn that there are rehab centers who also offer other payment plans and even sliding scale fees to facilitate wellness. It does no matter what drug you are addicted to, Florida rehab centers usually cater to all sorts of drug addictions and can  surely cater to you.  In addition to this you can also find rehabilitation centers that offer you luxury services.
What To Look For In A Rehab?
Have you decided to finally join a rehabilitation center? Here are some things you need to keep in mind when you are looking for a rehab.
Targeted Programs
You must look for a rehab center that pays you individual attention. When you are recovering from  drug addiction you are already in a very vulnerable state and can get all the help you need. Targeted programs help you get the attention you need.  Moreover, your recovery might not be the same as anyone else which is why you need a program  that is designed specifically for you.
Individual Therapy Sessions
Therapy is an important part of your recovery and most rehabs often it. However, the therapy sessions that they offer are often group sessions. Not many people are comfortable with having themselves exposed in front of several people. This is why it is essential that you look for a rehab that offers individual therapy sessions.
Essential Aftercare
Recovery is a lifelong process, it does not end when you are done with the suggested time at the rehab. You need a lot of after care. That after care must come from the rehabilitation center you choose. Make sure that the rehab you choose offers you aftercare.
Quality Service
Your life is of the utmost importance you cannot risk is by getting help from just about any rehab center. It is important that the rehab center you go for has the best medical and non-medical staff so that you face no problems whatsoever and are provided with the best care possible.
Floridians are advised to keep a check on themselves and get enrolled in a rehabilitation facility as soon as they feel the need to. Your road to recovery starts here.
How to Find A Rehab In Florida