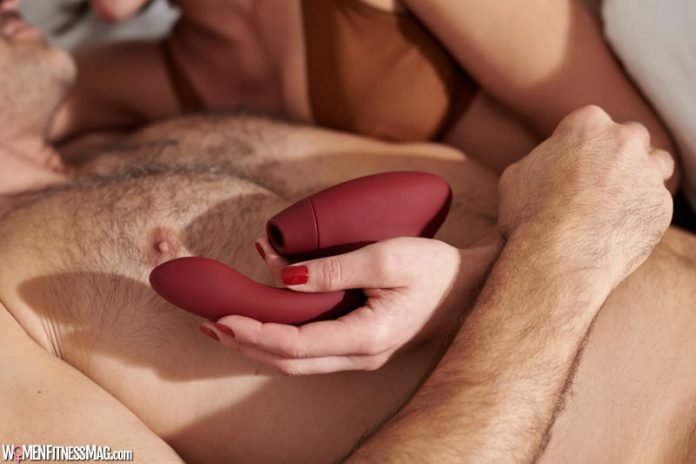 How to introduce sex toys into your relationship to your partner? Even if you and your partner talk about every single relationship issue and you are extremely close, sometimes it can be a little bit weird to bring up a sex to a conversation. Sometimes your partner wants to have this conversation and sometimes not. There is no dirt and shame and talking about sex.
Madonna once said, "Sex is only dirty when you don't take a shower."
So today we will review the steps that will help you to introduce sex toys to your relationships:
Choose the right time:
While there is no right time to introduce sex toys to your sexual life, it's still a little bit weird to bring this conversation up on the first few dates, I would highly recommend you to get to know each other closer and when you already have tried everything on regular sex and when it's becoming a little bit boring, this is a perfect moment to start thinking about sex toys.
Start this conversation gently:
One way is to search the subject of the sex toys and find some articles about sex toys, about their history and their benefits. A lot of people have taboo about sex toys because they don't really understand on this subject at all. So, you must explain to your partner that vibration is very useful for intimate health because it provides the blood circulation. You can talk about the origin of vibrator, that it was used for treatment of hysteria, so this fact proves that your mental health and your intimate health are related one to each other.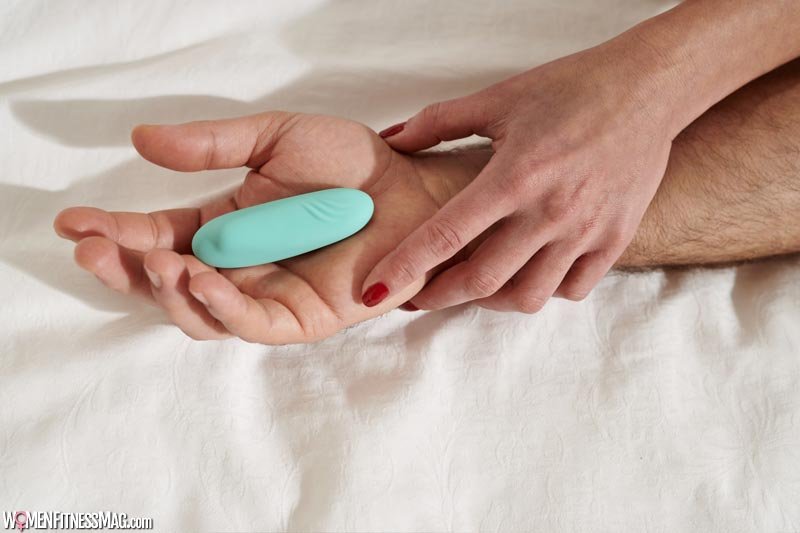 Also, many people find vibration pleasurable sensation because it feels good over all over the body and especially nice in the intimate zones. These body parts contain high concentration of nerve endings and that's why they are especially receptive to vibration. Vibrators are great tools to get to know your body and learn what's it's capable of. Vibration is very useful for intimate health, as for example the loss of estrogen leads to vulva vaginal atrophy and we have less blood circulation in our genital tissues, so vibrators can help you to solve this problem.
Benefits of sex toys:
A very useful tool for foreplay
Sex toys help us to explore our sexuality
We can use sex toys for solo play
For disabled people it's the only way to have orgasm.
Besides taking care of intimate health it also prevents a lot of sexually transmitted disease.
Sexual activity in general is linked to lover risk of heart disease, hypertension, better sleep which is one of the awesome benefits for stronger immune system, headache relief and boosted libido.
No pressure:
If your other half is still not down to this idea of using a sex toy, don't push it. It's important for both of you to feel comfortable with introducing sex toys to your relationship. Start with something lighter. Try to watch a documentary about sex toys or watch a nice porn video about playing with vibrator. Your partner will be happy about that because they all dream about their girlfriend suggesting something like that.
Do your research – Ideas for the beginners :
One of the reason why your partner might be a little bit skeptical, is that he has some weird sex toys in his imagination. So, pick up something for the beginners.
For example: mini vibrators, vibrators with flexible ripped head, as they are perfect for use at any angle. They are rechargeable, waterproof and made of the water grade silicone. So, you can use it for the clitoral stimulation. You can use these for g-spot. Toys like these has anatomical shape, you can use it for all types of foreplay.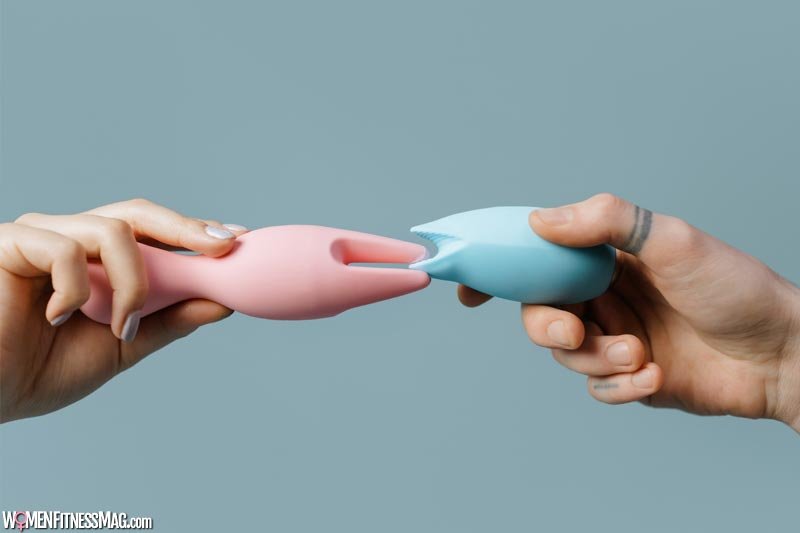 You can consider some vibrating bullets. These are a vibrator of mini size and it's perfect for all types of external stimulation. Try something like these.
Another way to make him engaged, is to introduce him the sex toy with remote control. So, when you go somewhere out, you can put this vibrating egg into your vagina and you can go out or to the movie theatre or to the restaurant and he can control your pleasure with the remote control or with the app control. Now there are a lot of sex toys that have an app and you can control the modes and intensities. By just by tracing the finger and nobody will understand that you are having orgasm while you are eating in the restaurant.
Discussing the role of sex toy:
Make your partner realise that you are not looking for the sex toy to replace him. You are looking for the sex toys to enjoy together. So, a good idea is to shop for sex toys together. You can visit the online store Sinful and can choose among the best sex toys available online.
Make your partner play solo:
Also, there is another great tip on how to make your partner like sex toys is to give him something to play solo. With disposable masturbating eggs, These comes with the lubricant inside, it's very stretchy and it's very soft. Just put the lubricant inside and can wear it on the head of the penis, just stroke it, feels like blowjob and feels incredible. As it's super stretchy and it fits all sizes. You can do it to him or he can do it himself.
Turn him more engaged into this idea
a good way to get him on board with this idea is to choose the product that he can wear during the sex. For example it can be a Cock ring. The first purpose of cock ring is that it makes the erection stronger because it doesn't allow for blood to come out of the penis. So you wear it on the base of penis and during the penetration as it will touch your clitoris and will enhance your pleasure also. There are different types, like cock rings with remote controls, with doubled rings, there are also not rechargeable cock rings, so you have many different options.
With introducing sex toys in your relationship you and your partner will like how your sexual life will change. You will achieve new heights in your intimate relationship. The boring old sex will be over and will enjoy the new experience. We wish you good luck.
Related Videos about How To Introduce Sex Toys into Your Relationship :
How To Introduce Sex Toys To Your Partner
How To Use A Vibrator During Sex – Introducing Toys In The Bedroom
Here Are Some Advice On How To Introduce Sex Toys In The Bedroom
The Best Way To Introduce Sex Toys Into The Bedroom
How To Introduce Sex Toys into Your Relationship