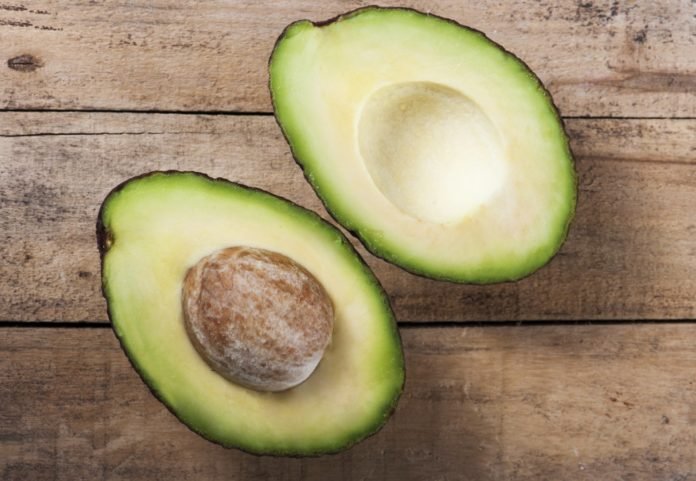 How to make the most of every avocado you buy : How sad it is to spend $2 on an avocado only to cut into it and find out that it has gone over to the dark side. Here are a few tips from experts on how to avoid that, and more:
If you go to the grocery store and all the avocados are overripe — very soft to the touch with dry, black skin — just walk away, says Pati Jinich, host of the PBS television series "Pati's Mexican Table." Even better, she recommends also mentioning it to the manager: "I've noticed that there are some stores where the avocados are consistently overripe, which tells me that somebody there doesn't really know how to order avocados."
Buy avocados that have black and glossy skin and are slightly tender when you press the base with your thumb. These avocados will be ready to eat that day, or will keep in the refrigerator for up to six days. If the avocado is still just a little green, go ahead and buy it, because it will be perfect for consumption in two or three days. If you want to speed up the process, put it in a paper bag or wrap it in newspaper and leave in a warm spot in the kitchen for 24 hours.
As a general rule, you'll get about one cup of avocado for every average medium (eight-ounce) avocado, says Lara Ferroni, author of "An Avocado a Day" (Sasquatch Books, 2017). To use in baking, she suggests substituting half the traditional fat — like butter — with an equal amount of avocado. If you want to take the rest of the butter out of the recipe, try using coconut oil, which pairs well with avocado.
Jinich says she never has leftover avocado in her house, and Ferroni agrees that it's best to eat that avocado right away, but sometimes you might have half an avocado to store. Brushing the avocado flesh with a little lemon or lime juice will help keep it from oxidizing and turning brown, but Ferroni's favorite method is to remove the pit, brush the flesh with a little avocado or olive oil, and wrap tightly in plastic wrap before refrigerating. "I've tried all the tricks," she says. "Wrapping it tightly is what it's all about."
If you do want to try freezing any leftover avocado, Ferroni suggests cutting the avocado into cubes and spreading them out on a wax paper-covered baking sheet. Let them freeze until solid, then store in an airtight container for two or three months. To defrost, place cubes in a bowl of water for five or 10 minutes. Just remember that frozen avocado is not recommended for use in guacamole, but it can be used in smoothies or baked goods.
How to make the most of every avocado you buy
where to buy avocados cheap, buying avocados online, wholesale avocado price, wholesale avocados, avocado bulk, frozen avocado, avocado recipes, how do you eat an avocado, how to eat avocado for weight loss, how to eat avocado for breakfast, how do you prepare an avocado, how to eat avocado raw, how to eat avocado seed, taste of avocado, how to eat avocado if you don't like it,
Source : The Washington Post