How to Meet Your Soulmate : Love is an amazing thing that brings joy and fulfillment to all people. This is why most human beings look for the right soulmate and seek to live happily ever after together. However, the world is changing, and people can now find love in different ways. You can easily find a sugar momma to be your soulmate if this is your desire. A girlfriend with the right qualities is closer than you think.
The big question is how to go about meeting the right soulmate for you. Here is some encouraging advice on finding a soulmate.
Know What You Want
People have different tastes in what defines the perfect soulmate. Amazingly, people will eventually find their soulmates if they know what they are looking for. Whether you are searching online or physically as you interact with people, do not compromise on the qualities that you want. When you meet such a person, life will no longer be the same ever again.
Dream and Fantasize
No expert has ever condemned dreaming and fantasizing about your ideal soulmate. Keeping this in mind at all times helps you know when you have met the right soulmate. Dreaming about the right soulmate also makes life exciting, which keeps a person positive. Some relationship experts claim that you will quickly recognize your dream partner.
Remain Optimistic
The last thing a person should do is to despair before finding the right soulmate. You will probably come across many people who do not have what you really want. But this does not mean that you are a failure or have been very unlucky; keep looking since you never know when you will find the perfect match you have been searching for. One bad experience should be a lesson. When you decide to start another relationship, this lesson can guide you in making positive decisions and improvements.
Be Open Minded
Even though a particular person may not seem to have the qualities you want in a soulmate at first glance, it is good to be open. Sometimes, it is not possible to learn an individual's character until you speak with the person. When visiting social venues, do not be too quick to judge people and rule them out as potential soulmates. Give them a chance by talking to them and even offering or accepting to go on a date with them. The purpose of the first date is always to test the water and learn whether there is the possibility of a relationship.
Enjoy Life Now
While waiting for the right soulmate, you need to enjoy life. There is no need to lament or be negative about yourself especially when you see others that are already in love. You still have friends who will always be there for you. Go out with them and have fun. It is during such adventures that you will meet the soulmate of your dreams. Loving yourself first is more important than meeting any other person out there.
Related Videos about How to Meet Your Soulmate :
How will you meet your soulmate quiz
8 Signs You Are About To Meet Your Soulmate
10 Signs You've Found Your Soulmate
How to Find Your Soulmate.
15 Things will happen when you meet your soulmate
Have you met your soul mate?
How To Meet Your Soulmate – Our Story
Related Infographics about How to Meet Your Soulmate :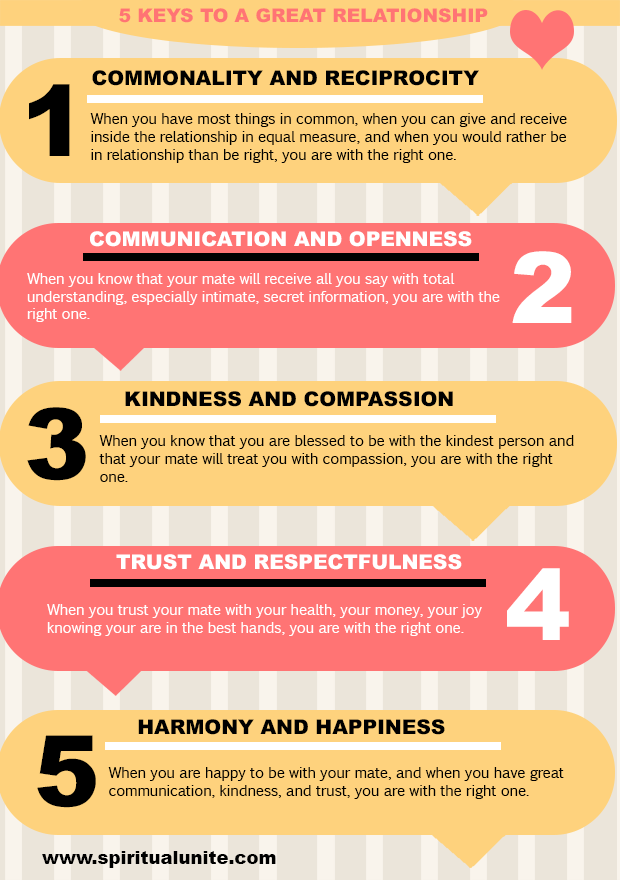 How to Meet Your Soulmate
how to find your soulmate quiz, how to identify your soulmate, find soulmate by birthdate, find your soulmate name, what happens when you meet your soulmate, how to find a soulmate without even trying, find my soulmate online, finding your soulmate quotes,