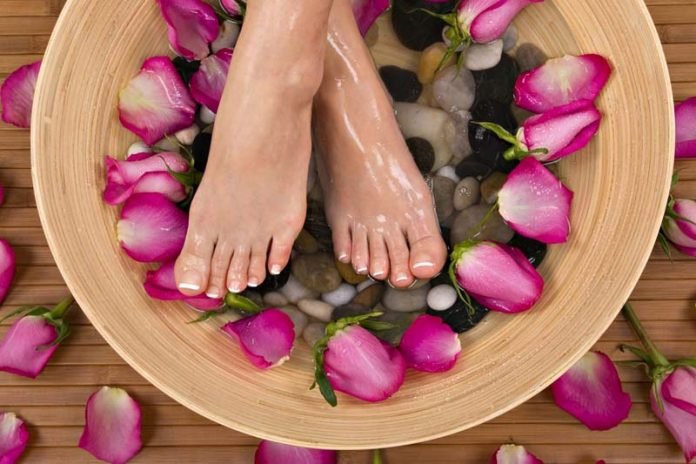 How to select a foot spa for your home : Foot spa has many benefits for your feet. Take part in massages, scrubs and other services. However, they help your body to be relaxed and healthy. Getting the best foot spa for your feet can be tedious, as there are a wide variety of models on the market. The Foot Spa has several features that fit your needs and your bag, and some will do their job better than others.
It is always worth seeing some of the most popular foot baths and read the opinions of customers before buying. The following are the features you should consider when buying a foot spa.
Features to consider when buying a foot spa at home.
Air-conditioned spa


It is important to consider whether the foot bath you are buying is equipped with a heating compartment. It is better if it is an air-conditioned spa. This will prevent you from heating the water separately and waiting until it reaches the desired temperature. There are several types on the market that own this feature. You can choose one to enjoy the best service.

Easy to handle


Make sure it is easy to use. How long does it take to turn it on / off? An excellent foot spa must be operated at the push of a button. You have no time to struggle with the operation of the machine after a tiring day.

Drainage


Another feature is drainage. It is important that the selected machine has drainage holes. This allows you to simply drain the spa and let it dry for the time being.

Submersible motors


Some spa equipment for feet come with water jets. Although this feature is not crucial but desirable, you can improve your foot spa experience. This is especially important if you can control the jets of water.

Acupressure rollers


If you want to do foot reflexology at home, make sure the foot spa you choose has acupressure rollers. This is to relax the feet and increase the health of the whole body. This feature can make the foot bath expensive. But it's worth it.

Aromatherapy dispenser


The use of salts, oils and the like makes a foot spa area interesting. There are some home spa models for feet that have an aromatherapy dispenser. Depending on your experience and budget, you can add this item to your checklist.

The size of the foot bath


You need to make sure it adapts well to your feet. Mainly the foot bath is available in different sizes and shapes. It is up to you to choose the one that best suits your wishes, tastes, and budget.

Easy cleaning


To keep the foot bath clean, you should clean it regularly. Therefore, it is important to consider whether the foot spa is easy to clean. Ask if the parts of the device are removable to facilitate cleaning.
Conclusion
Foot spas are an excellent way to relax at the end of the day. If you stand up all day and have the usual tiredness pains, a 20-minute spa session is just the thing for you. A great experience that you can do for yourself and at home is a foot spa. These devices are relatively small and not too expensive. In fact, you can pay for one of these devices in a single visit to a spa treatment. Then you would have to use it again and again. Foot spas are among the best products you can buy if you are searching for something that will put you in a state of satisfaction at the end of a busy day.
Author:
I'm Mariah Pringle, Now studying internet marketing for years and I love to read and write about health, beauty & fashion tips and tricks, enjoy to share my knowledge and expertise on https://pickmyperfect.com.
Related Videos about how to select a foot spa for your home :
Soak Your Feet In This Mixture To Improve Circulation, Detox and Relax The Whole Body!
Perform Foot Spa: Exfoliating Treatment
DIY Spa day for your feet
Get a Foot Massage at Home : How to Make a Homemade Foot Massager – Home Made Simple
At-Home Relaxing Foot Spa: Get Perfect Feet for Summer!
Related Infographics about how to select a foot spa for your home :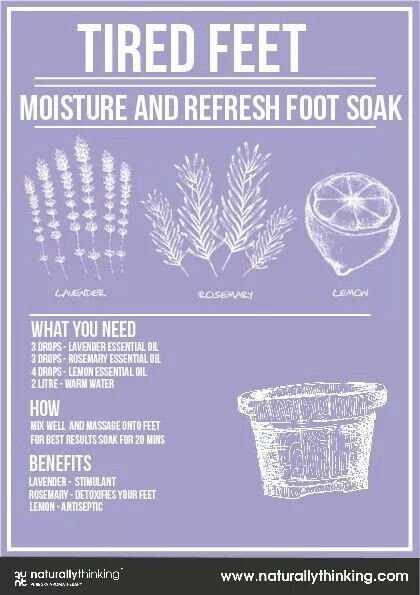 How to select a foot spa for your home
pedicure foot spa, best foot spa 2018, best heated foot spa, kendal foot spa, best foot spa for arthritis, best foot spa 2018, brookstone heated aqua-jet foot spa, best home foot spa,