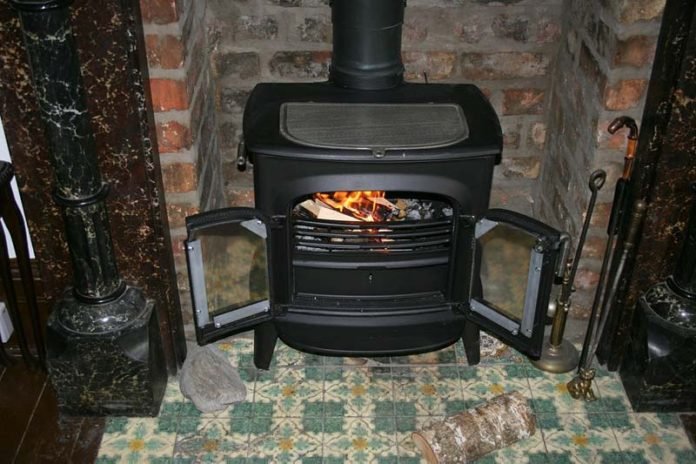 How to Operate Your Wood Stove More Efficiently : You might be astonished to learn that you may be able to operate your stove more efficiently, get more heat and save more money. Using your stove properly can reduce the amount of wood you use by up to three times lower. Another benefit is cleaner air for you to breathe inside and out.
Here are five steps to operate your wood stove more efficiently, to produce the fire that gives plenty of heat while saving you money. For outdoor heating purpose, you may have best patio heater and stay cozy feelings surrounding yourself.
Select Your Fuel
Right fuel is the vital ingredient of a good fire. To burn the wood it has to be dry and well-seasoned. The green wood and not properly dried wood reduces the efficiency of your stove as the heat output reduces and the creosote builds up in your chimney. Best woods are the fire woods, so you need to stack them up for drying at least for six months and protect them from fall or winter rains.
To check whether the wood is ready to burn or not, you can use the moisture meter. The well-dried wood must have 20% or less value. You can also check the dried wood by just knocking on it if it feels hollow inside it's probably seasoned.
Start the Fire
Small hot fires are always best for starting up a fire. To start up a fire, you surely need some medium sized split logs, some sheets of newspaper and some pounds of kindlings. And if you live in a country like Scotland than Professional Stove Installers in Falkirk & Stirling also provides some handy devices to operate wood stoves, and they provide their professional services too, that helps you operate your wood stoves more efficiently.
The key to light up your stove is to allow the heat to quickly escape into the chimney. And when your stove door is slightly open it helps the fire to get stronger. And don't forget to make your primary air control fully open.
Air Control
Fire needs oxygen, and almost every stove has two sources for it. One is primary and second is secondary. Primary air is essential for the fire bed whereas secondary air is there to feed the flames above it. Some models may have dial or spinner placed on the door while others may have an air control slide or lever. Familiarize yourself with air control of your stove. The trick here to work your wood stove more efficiently is to never totally shut the secondary air vent.
Refueling your stove
It's always a plus point that you managed to start a stove with a small fire. This is the key to keep the stove hot so that it can function properly. When it's time to refueling your stove, add larger pieces of wood one at a time to make the required amount of fire.
Overloading your stove with wood is a bad idea as it can create a smoldering effect. It also creates too much smoke, produces less heat and builds up creosote in your chimney and wastes your fuel and money.
Keep The Door Closed
Doors only need to be open when you are starting up a fire and the second time it needs to be open is when you are adding more wood to your stove. Because whenever you open the door, heat will obviously escape from the stove and it will make the fire cooler and less efficient.
In the end, let me tell you that smoke coming out of your chimney is a sign that your stove is not operating efficiently. After following these steps, you can review how you are doing by looking at smoke from your chimney. If you are burning it properly, you shouldn't see smoke, but if you do, you need to review and carefully follow these steps again.
Related Videos:
How to Operate Your Wood Stove More Efficiently
How To Operate Your Wood Heater Correctly
Efficient Wood Stove Operation
Operating Your WoodPro Stove
Wood Burning Stove 101
How to Operate Your Wood Stove More Efficiently
how to use a wood burning stove to heat a house, how to keep wood stove burning all night, how does a wood stove heat a house, using a wood burning stove for the first time, wood burning stove tips and tricks, how to use a wood stove damper, wood burning stove controls, how to keep a wood burner going, Operate Your Wood Stove