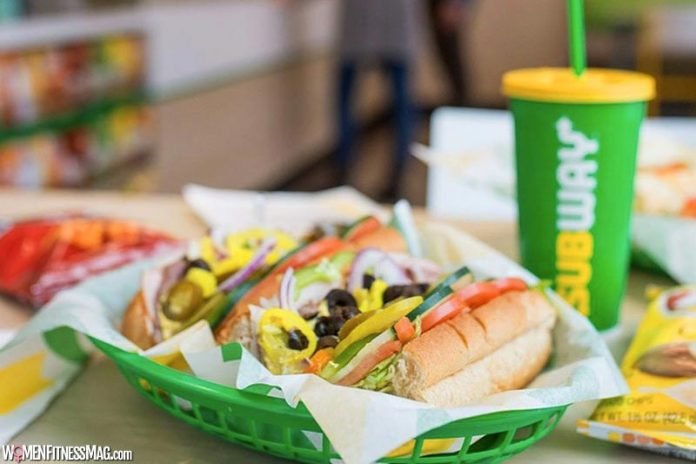 How To Order A Subway The Healthy Way : Subway is one of the leading food outlets in every city, in almost every country. Being branded as "junk" due to their unhealthy choice of bread hiding calorie-rich patties underneath, they never fail to make an important part of a working individual's meal. Satisfy your cravings with the Subway app that does it all. Never miss a chance to avail Subway app coupons.
Get the best digital deals on your favorite healthy subs. Of course, it is difficult to equate it with the yummy but boring home-cooked food, but here are some tips to make our mom's love subs.
Multigrain and Honey Oat bread


Multigrain bread consists of 9 different grains like barley, flax, millet, brown rice and oats. And they are contained in wheat grain bread, so it is considered one of the healthiest options among subs. The other option is Honey Oat, which again uses plenty of grains, but this time, only two. The sweetness in the Honey Oat bread compliments any topping, and since honey is a natural source of energy, it keeps one up all day. You have a wide variety of toppings to choose from, and you are free to choose anything while the bread is super healthy!

Vegan


Vegan is the new black and, at least one in the neighborhood wants to turn vegan. Sometimes it annoys your meat-eating friend who is starving and waiting for you to customize your meal into vegan. But most of the time, you will be appreciated for contributing to the environment and having so much self-control! Gluten-free bread with Veg toppings and no cheese or sauce that includes dairy is the type of meal Subway has to offer you. I believe it is a very healthy option and would keep your weight on the check even if you eat it all day.

Less Sauce


Tangy and spicy foods tend to increase the appetite therefore if you are avoiding too much food; you should not choose sauces like chipotle southwest, barbeque and red chilli. Also, it is dangerous to have spicy sauces with subs for breakfast because an empty stomach might be too sensitive for it. Sweet onion, mint mayonnaise, plain mayonnaise or vegan garlic aioli are best options.

Purely veggies


Mothers have forced their kids to eat a lot of veggies from a young age, and we know why. Vegetables are the best options for people following any kind of diet. They are a very important part of our nutrition and choosing the right veggies is a mandatory task. Subs predominantly offer a wide range of vegetable toppings like tomatoes, cucumbers, carrots and iceberg lettuce. Apart from this, they also provide pickles or vegetable patties. You can fill a bread of your choice with all the vegetables and sauces of your interest, and I bet they'll taste better and make you free of guilt.

High protein


We know the best protein source comes from animals and Subway feeds us with the best meat and fish meals. The meatless meatball marinara, Ham and Cheese toasted bite and tuna toppings are one of the best protein sources. It is best for people who feed on protein shakes all day. If you are a vegetarian, you can hide your cheese toppings under foot-long Monterey cheddar bread and enjoy your meal! This type of protein-rich meal is not recommended if you are planning to lose weight because nobody wants to see those extra pounds on that scale the next morning!

Simply wraps


If you need a tiny pack of energy-filled snack and are not looking for an extravagant 12-inch long sub, wraps are the best option. They contain everything your favourite subs have and are not that heavy. The BBQ chicken and bacon, Vegan garlic aioli and chipotle southwest steak and cheese are signature wraps packed with proteins and energy to keep you going all day. The flour in wraps is thinner and the deteriorating effects that are caused by refined flour on the body are relatively lesser.

Dominant salads


As much as Subway is famous for its subs, it is also famous for its wide variety of salads. From chicken breast to turkey breast and ham salad, from Italian BMT to Tuna Nicoise salad, their salads are mind blogging and suits everybody's taste. I would highly recommend choosing salads over subs for a filling and healthy meal. One can also select a 4 or 7-inch sub with a large bowl of salad, which would totally nullify the effects unhealthy fried patties have on the body.
It is inevitable to avoid eating from food outlets when you are hungry, busy and away from home. Choosing healthier options for breakfast, lunch, and dinner is a wise option over suffering from starvation. Subway helps a lot in providing options for hungry bellies, and despite the criticisms, they are doing really well and also pooling in ideas to make eating better.
Related Videos about How To Order A Subway The Healthy Way :
How to eat healthy at Subway for Muscle building and Fat loss?
HOW TO "ACTUALLY" ORDER HEALTHY AT SUBWAY
How To Order A Subway The Healthy Way
healthiest subway sandwich for weight loss, healthiest subway sauce, healthiest subway bread, healthiest cheese at subway, subway menu, is subway healthy for weight loss, subway nutrition, veggie delight subway,