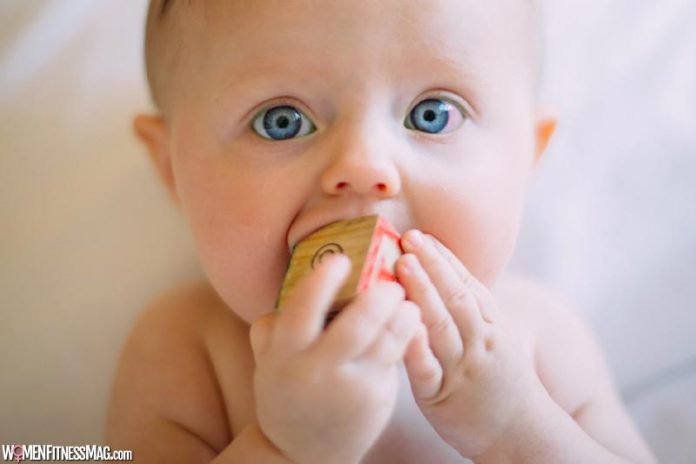 How to Protect Your Child from Eye Infection? Your baby's eyes need to be cleaned with a soft cloth every day. The excellent way to clean is to:
First, you wash your hands.
Then Dip a cotton ball in the water and squeeze lightly.
You can wash the eye with a cotton ball from the inside edge to the outside corner.
If you want to avoid different infection of eyes then you clean your baby eyes with a cotton ball.
Some children or babies do not like to have their eyes cleaned. You tell your babies water is warm and hurry up to cleaning quickly and move on.
How to cleaning sensitive eyes:
If your children suffering any eye infection then you can remove up with the regular washing of the eye.
When cleaning a painful or infected eye, Make sure to use clean cotton balls and also use one ball of cotton only one time.
Clean the eye from the outside to the inside edge once and then dispose of the ball. If you want to clean your eyes more then use new cotton.
Clean the eye when it's closed and do not try to clean inside the eyelids as it can damage your eye.
Not use hot – water, you can use warm water.
During the pregnancy and after the pregnancy you must eat healthy.  In that way your baby will be healthier.  With appropriate age provides your child with toys that are free from sharp edges. You give your child toys that promote visual development.
How Can Develop Healthy Eyesight Your Baby?
While chances are great that your child's vision will develop usually, some newborns have a larger risk for special conditions that may change their sight later in life. When your babies grow and baby eyes reach full development, parents are often the first to notice signs that their baby may have special vision needs.
Make assured your child is following moving things with his eyes and improving eye-hand coordination. If he appears delayed then check eye specialist clinic for your baby. Set toys within the focus of your baby's eyes, just 8 to 12 inches beyond. Give toys your baby to operate and imagine. If your baby increases own age then provide visually stimulating toys that will improve motor and eye-hand coordination skills. Some good example visually stimulating toys are:
The building or linking blocks
Puzzles
Stringing beads
Finger paints
Modeling clay
Pegboards
Drawing tools such as pencils, chalk, crayons, and markers
When Babies Suffer from Glaucoma?
Eyes are touchy and sensitive organs in this manner one should be remarkably cautious and careful for them. Just in the event that you're tormented by any of the consideration maladies, you need to counsel a eye specialist. Babies with glaucoma display some behavioral and natural symptoms that you may see as special. Also, the eyes may bulge a symptom is identified as buphthalmos.
Related Videos about How to Protect Your Child from Eye Infection?
Mayo Clinic Minute: What parents need to know about pink eye
Tips for protecting your child's eyes
DIY: Best Cure For Kids Conjunctivitis with Natural Home Remedies
Common Eye Problems in Babies – Causes Symptoms and Treatment
How to Protect Your Child from Eye Infection?
eye infection causes, eye infections pictures, eye infection treatment, eye infection medicine, eye infection home remedy honey, how to cure eye infection in 24 hours, bacterial eye infection, remedies for conjunctivitis in toddlers, eye infection drops, baby eye infection home remedy, eye infection symptoms, oral antibiotics for eye infection,