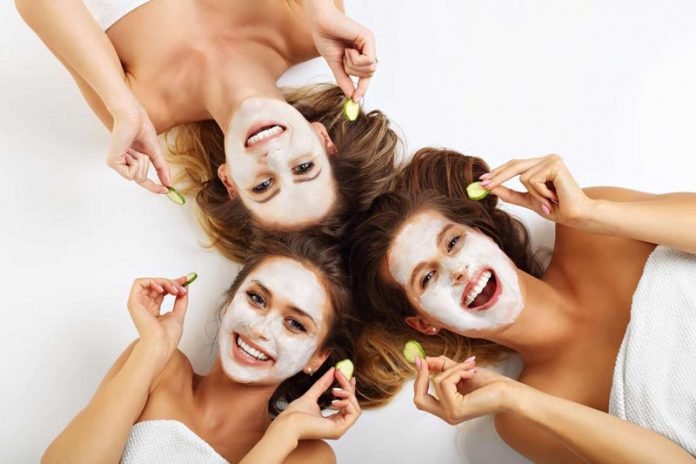 How To Select The Right Bridal Spa Package In Delhi : There are a lot of preparations and arrangements that are to be done if there is a bride to be at your home. In fact, Delhi is a place, where nothing can be simple; everything has to be grand and full of fun. Wedding bells, if ringing, at your place, it means that there are a lot of responsibilities and arrangements to be done, as a single person cannot take care of everything; like choosing from the best banquet halls in South Delhi, or east, west or north Delhi.
Then, the most important thing for people on the bride side is to select the right bridal spa package. The bridal spa package includes a spa for the bride's body skin and Hair. Skin, hair and body, everything has to be glowing and gleaming with fragrances and softness. Hair spa includes choosing the right product for your hair. There are special hair spa packages that may include 5-8 sittings to give a new life to dull and lifeless hair. More the product is emulsified and pampered more your locks will be enhanced. Good hair actually has the potential to enhance your potential.
Then, there is a spa for your body. Certainly, your body shall be polished and fragrant so that your partner is always near you. There are many ways to pamper your body with the help of spa. Like, rose and milk spa can very well smoothen the skin. There are many bridal spa packages that offer to rejuvenate your body using an amalgamation of modern science and ancient Ayurvedic medicines. There are spa that can relax your mind with aromatic candles, light zen music and ingredients like sea salts, chocolate, milk, and much more.
Then, there are therapeutic spa as well; like, combing scrub and massage that may have options like clove and green tea. Clove has the properties to eliminate the pain and green tea exfoliated skin and improves blood circulation. Then, yet another example is the combination of apricot and tamarind with a jasmine body scrub. It is best to improvise the texture of your skin and soothe your senses at the same time. These concepts are actually treatments that the body needs from time to time. There is a floral spa as well. The basic purpose of this spa is to leave you stress-free so that you can enjoy your d-day stress.
Then, face skin needs equal amount of care and pampering. There are special skin facials and spa that work on fine lines, dark circles or acne. This depends on person to person as to what their skin actually requires.
So, there are ample options for selecting the right bridal package in Delhi. Besides hair, body and face, there are foot and hands spa as well which can be clubbed with the entire bridal package. Our feet and hands take so much of burden and needs care As well. There can be chocolate, rose, de-tan, wine, crystal, glow spa for taking care of your hands and feet.
How To Select The Right Bridal Spa Package In Delhi
Best Facial For Brides | 4 Facials For Glowing Skin
At Home Treatments For Glowing Skin | Bridal Tips
Treat YourSelf! Spa Day
How To Select The Right Bridal Spa Package In Delhi
bridal spa packages near me, pre wedding spa treatments, hair spa before wedding, spa near me, bridal treatment packages, body treatments before wedding, spas near me, bridal beauty package,