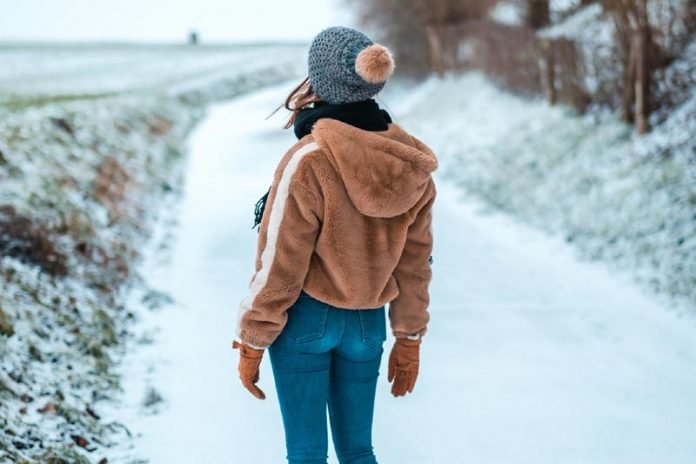 How to Select the Right Jacket for Cold Weather : Quality and quantity are the first things that pop into your head when you think of what to wear during cold weather. Depending on the fabric, design, and styling, feeling warm is the ultimate reason to have one or two. However, this does not mean you dress up to second rate jackets to be able to stay warm.
The cold season is long and you might as well have some stylish and trendy pieces such as the teddy jacket from lily lulu and revamp your closet. Choose a jacket that will protect your body from the sharp cold weather. Where it is possible this garment should be warm enough to be adorned as a single attire and be able to withstand the wind, snow and the decreasing temperatures. There are several things to consider while selecting the right jacket for the cold season as mentioned below.
The fit
Regardless of how warm a jacket is, if the fit is not right you probably won't look as if you are wearing one. Like most people who have the pleasure to experience winter it is time to impress with the faux fur jackets or whatever designs that you have in your collection. Getting to choose the right fit can be achieved in many ways, the traditional methods that still work are,in trying your size then the next size to see how much of the difference in comfort and fitting they have. Lifting your hand to see how the length is like and if it covers your torso still.
Plus, giving yourself a big hug will let you know if the arms are fit for you or are a small size. Trying different styles and fits is important while selecting the ideal best waxed jackets for you keeping in mind comfort and warmth.
The hood
The main aim while considering this in selecting a jacket is if you can keep your body heat in and the cold out it's the main priority. Most jackets for cold weather include a hood that may be adjustable or not. For one thing, body heat is mainly lost through the head and selecting one with a hood is highly recommended. This hooded jacket should be able to stay on the head whether according to make or check if they have toggles that can help hold it tight to prevent it from coming off and help maintain the warmth. Choose one with a removable hood to allow layering or reduce any bulkiness you may feel with the hood.This if you do not desire it and prefer a personal hat.
Weatherproof
After checking the fit and how warm the jacket is. Don't get to the appearance yet and confirm if it is weatherproof. This is to ensure in case you are rained on if you will remain warm and dry. Although this is not a must-have for a cold-weather jacket. It is crucial for school going children and those living in areas that experience winter seasons and have wetter climates. If it has a weatherproof outer shell or the DWR coating they are a perfect choice to hold up in wet weather. While considering this it should be determined by the region you come from for not all jackets are ideal for every climate.
Pockets are realistic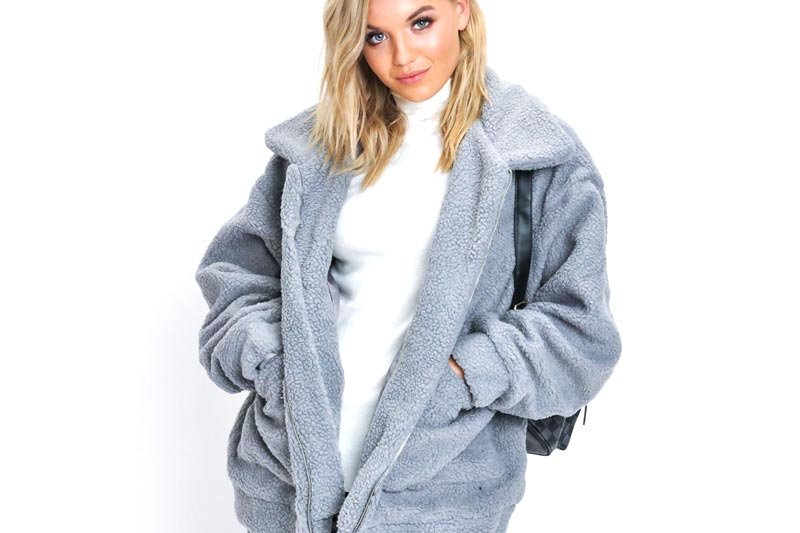 A cold weather jacket with pockets is the most realistic thing to check at least for many people. Depending on the jacket you desire to buy, ensure that they have secure and user-friendly pockets just as the teddy jacket from lily lulu that is convenient in the cold weather. This is not only the outward pockets the inner pockets as well to keep wallets and phones. Depending on where you want to wear them the deeper the pockets the better. This is especially common if you are going hiking, skiing to ensure your necessities are safely kept in a pocket preferably with a zipper or some sort of encasement that can fit in a zipped pocket of your jacket.
Type of jacket
There are different types of jackets to choose from in regards to styles that are available. for instance, a technical jacket can be worn when you go ice climbing, snowboarding and have a variety of add-on to the typical jacket. This includes helmet-compatible hoods that are lightweight, waterproof and packable. Additionally, there is the casual around-town jacket, this is commonly worn as you go running errands, or hang out with a friend during the weekend. These jackets are most times stylish with fur trim on hood, hand warmer pockets and very warm.
Type of material
As you consider the style input to the type of material that you find comfortable and stylish for you. This, however, depends on individual style, for instance, leather coats are durable and fashionable material to adorn. From its shiny look to its lustrous feel get a leather jacket or suede if you still want the touch of leather in a suede feel. The faux fur coat is the best classic choice for a jacket in the cold weather. Another great option is the wool coat that has many stylish cuts to it and has a large collection of colors that you can choose from as well. Alternatively, choose a cotton coat it may not be as warm but hold better when it is wet. All these types of materials should be of course regarded with the type of climate in your area.
As has been noted, it is not about the style, color or design of a jacket that is important while selecting one for cold weather. Other than the fit, comfort and warmth are most crucial. Consider the above tips to be ready for the cold season and select a jacket that will suit all the needs before you buy one. Get some stylish extras such as fur ruffs, drawstrings, and warm scarfs can be used to accessories your look while adorning your jacket outside.
Related Videos about How to Select the Right Jacket for Cold Weather :
How To Choose A Winter Jacket
How to buy the WARMEST winter jacket (for men or women)
Choosing Quality Outerwear & Styling Coats for Cold Weather | How to stay warm AND stylish
5 Winter Coats Every Woman NEEDS In Their Closet!
How to Select the Right Jacket for Cold Weather
best material for winter coat, best winter jackets womens, best winter jackets for extreme cold, how to choose a coat for your body type, how to choose winter jacket size, best jacket for rain and snow, consumer reports winter coats,