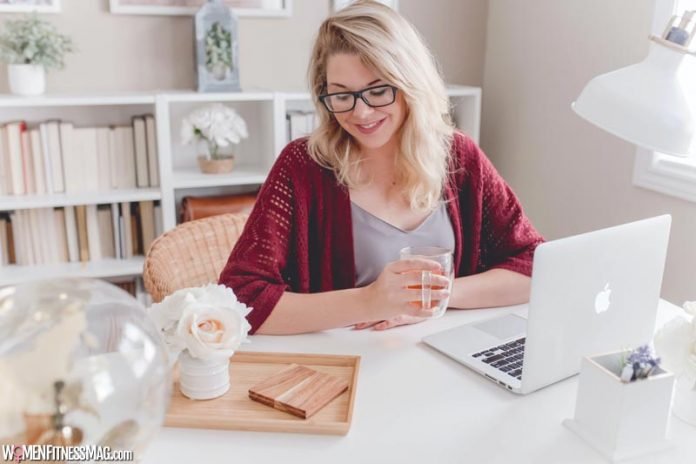 How to Set up Perfect Home Office : Working from home certainly offers a lot of benefits. You don't have to worry about what you're going to wear each day. It spares you from unnecessary work-related politics. It allows you more control over your time and work pace.
The biggest downside, though, is that it has the tendency to creep into your personal life. This is where having a home office becomes essential.
Dedicated Space
It provides a space that separates work from personal life. We don't know about you, but we have found that working in personal spaces significantly affects the quality of both our work productivity and personal comfort.
For instance, working in bed, while comfortable, has a tendency to keep one's brain on rest mode while at the same time lead to sleeping problems.
This dedicated space doesn't have to be a separate room. We understand that not everyone has the luxury of space. However, we do recommend getting a desk.
Plan What You Need
While it is always ideal to place your desk in a space where you are less likely to be distracted, we recognize that each person has specific needs.
Parents, for example, might prefer to position their work desk in the living room where they will be able to supervise what their kids are doing as well.
Here are four other factors that you should consider when setting up your home office:
Desk or Work Surface
How much work surface do you need? This will vary according to the nature of your work. Most freelancers don't really need a lot of space, as long as the surface can accommodate their computer or laptop. Those in the creative field, on the other hand, will require more work areas with ample storage to house needed tools and supplies.
Sit in Comfort
Don't forget the need for an ergonomic office chair especially if you expect to be sitting all day. The wrong chair has health repercussions after prolonged use. Look into one that provides back support and height adjustability. Armrests are a great added feature as well, provided that they are at the right height and that you use them correctly. Finally, there are office chairs that come with massagers and footrest features as well that are always nice to consider.
Good Lighting
Did you know that lighting actually plays a big part in one's productivity? In fact, in one study, it was found that cooler-toned lights improve mental clarity and focus. Meanwhile, warmer-toned lights improve creativity and comfort.
We also like how good lighting can serve as a decorative element, especially for work areas that don't have a lot of space for extra decor.
Good Internet Service
Finally, don't forget to consider the network connectivity of your chosen space as well. Remember, even homes with good internet service have their own dead spots. This is especially critical to those who rely on online platforms and tools in their work.
Less Is More
There are two more tips that we want you to consider when setting up your home office. First, less is more. We understand why you might feel motivated to decorate your work surface. It doesn't just make it more aesthetically pleasing to work in, but it can also give one a sense of motivation.
However, decorative elements can also serve as visual clutter. They can affect mental clarity and prove to be distracting when overdone.
So why don't you settle with just a few pieces, instead? We also recommend using storage options and office essentials that can also double up as decorative pieces.
Plan for Visitors
Lastly, don't forget to plan for visitors. You wouldn't want your clients to walk through your dirty kitchen or hold a meeting with them in your makeshift workspace in your shabby garage, right?
Hence, plan a space where you can receive them in a comfortable yet professional manner. You can also decide to meet with them elsewhere instead. Just make sure that this place is going to offer the privacy and silence you need.
Coworking spaces are a good place to start. They offer offices and meeting spaces that you can rent for a few hours along with other amenities like unlimited coffee, whiteboards, projectors, and screens.

Related Videos about  How to Set up Perfect Home Office:
How to set up a home office
My Work From Home Productivity Setup
Working from Home: How to Set Up Your Workspace
5 TIPS TO SET UP YOUR HOME OFFICE LIKE A PRO
Best Home office Design Ideas 2021 | Latest Home office Setup | Home office makeover
How to Set up Perfect Home Office
setting up a home office for remote work, setting up a small home office, home office setup checklist, how to set up home office in small space, work from home setup, best home office setup for productivity, setting up a home office on a budget, work from home office,